Just in time for Valentine's Day, here is a super easy red playdough recipe that your kids will enjoy. Not only does it smell like cherries, it is really sparkly.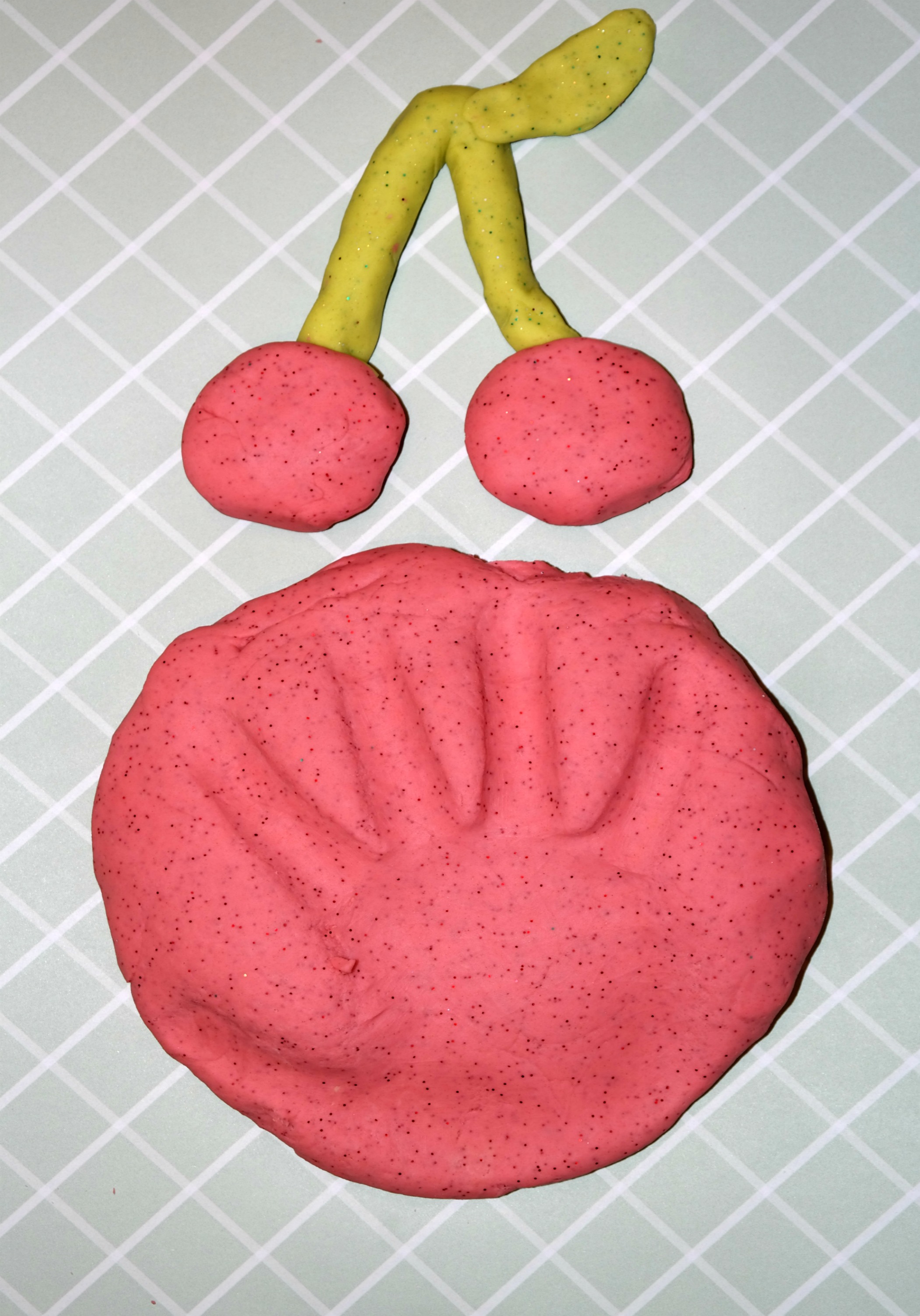 We love to make our own playdough with common kitchen ingredients. It is so much fun. My daughter can't decide which she enjoys more, making the playdough or playing with it.
Thanks to cherry extract, this dough smells really amazing.
Sparkly Cherry Playdough Recipe
Ingredients:
1 & 3/4 cups of flour
1 Tbsp. cream of tartar
3/4 cup boiling water
1 Tbsp. oil
1 tsp. cherry extract
2 Tbsp. salt
3 drops of red food coloring
1 tsp. red glitter
Instructions:
Combine the flour, cream of tartar and salt in a bowl.
Add the boiling water and oil to the flour mixture
Add the extract.
Add the red food coloring.
Stir to combine.
Wait until this cools off a bit to begin kneading the dough. (To avoid red hands, you can wear gloves when kneading the dough.)
On a floured work surface, knead it until it forms a smooth playdough.
Make a well in the middle of the dough and add the glitter.
Knead until the glitter is distributed throughout the dough.
Store in the refrigerator.
You can use this playdough for a super fun rainy day activity. Usually, I set up a work space in the kitchen for my daughter. I put out a few plastic cutting boards, a rolling pin, a spatula and a lot of cookie cutters.
My daughter loves to roll out the dough and use the cookie cutters. She has so much fun having pretend kitchen playtime.
You could easily spend several hours preparing the dough and having an interactive playtime.
I hope you enjoy this fun sparkly cherry playdough recipe.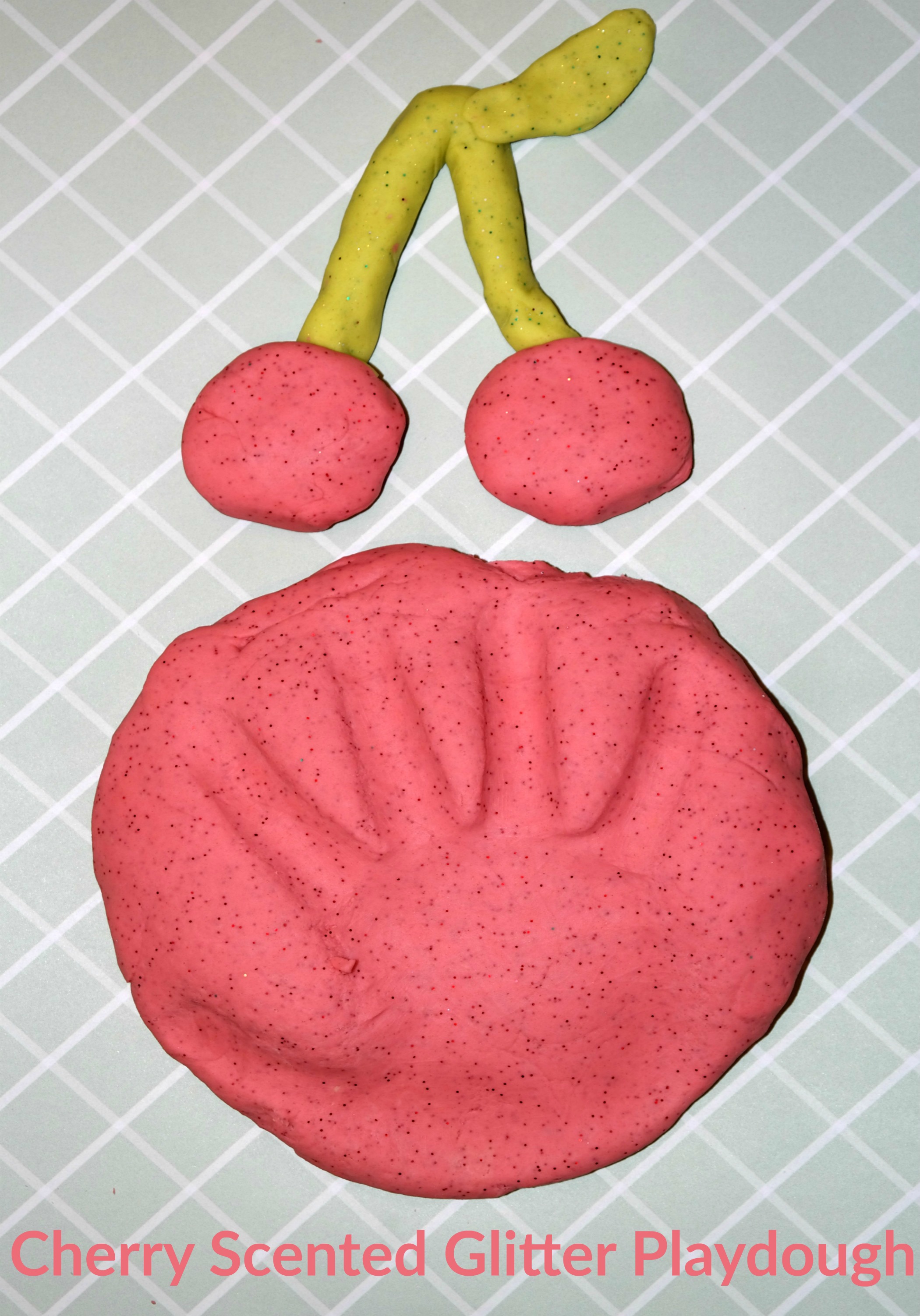 If you like this post, check out these other fun playdough recipes: