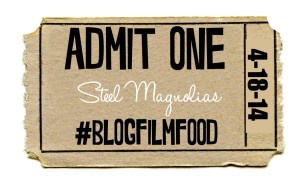 Welcome to Blog, Film, Food. You can think of this as a potluck supper centered around a movie theme. This very first edition is centered around the film Steel Magnolias.
Steel Magnolias-A Southern Film
This film is all about southern life. If you've ever been to the south, you know that it is way different from any other part of the United States.
Even though I grew up as an Army brat all over the world and U.S., I can identify with southerners.  I was born in the south, my father is from the south and I spend a lot of time in the south. I love southern hospitality. Don't even get me started about the amazing food.
In honor of the film's southern theme, I'm making an appetizer that is truly southern. Since the film is set in Louisiana, I'm adding a spicy kick.
Fried Pickle Spears
Nothing is more southern to me, than fried pickles. Instead of making a fried pickle chip, I decided to make a spear. By using a bigger piece of pickle, you pick up more of the tart flavor.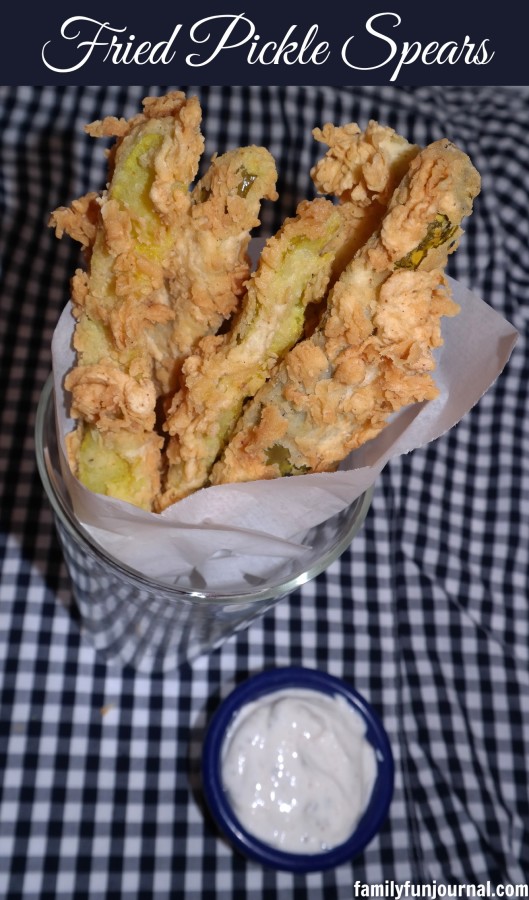 My secret to super crunchy fried pickles is in the battering process. I double dip the pickles to give them a thicker coating that can hold up to the pickle. If you only batter once, the coating will be more crumbly.
Fried Pickle Spears Recipe
Fried Pickle Spears
Ingredients
Wet Ingredients
1 egg
1 cup skim milk
1 Tbsp. Worcestershire sauce
5-6 drops Tabasco
Dry Ingredients
1¾ cups flour
1 tsp. salt
1 tsp. pepper
1 Tbsp. cajun seasoning
Additional Ingredients
Dill pickle spears
Oil (I prefer peanut)
Instructions
Heat the oil to 350.
Combine the wet ingredients in a bowl.
Combine the dry ingredients in another bowl.
Put pickles in dry batter, then wet batter and repeat.
Fry for approximately 3-4 minutes.
In my opinion, a batch of fried pickle spears wouldn't be complete without ranch. I have an amazing
ranch dressing recipe
that is perfect with this appetizer.
Now that you've experienced this fried pickle spears appetizer, head on over to the other sites to enjoy the rest of the meal.
Skillet Cornbread Recipe from Penney Lane Kitchen
Potato Salad from The Involuntary Housewife
Southern Tea Sandwiches from Kirsten Oliphant
Strawberry Cake with Lemon Buttercream Frosting from The Grant Life
Mint Julep Recipe from ZagLeft
Poor Boy Chicken Fried Steak from Moms Confession