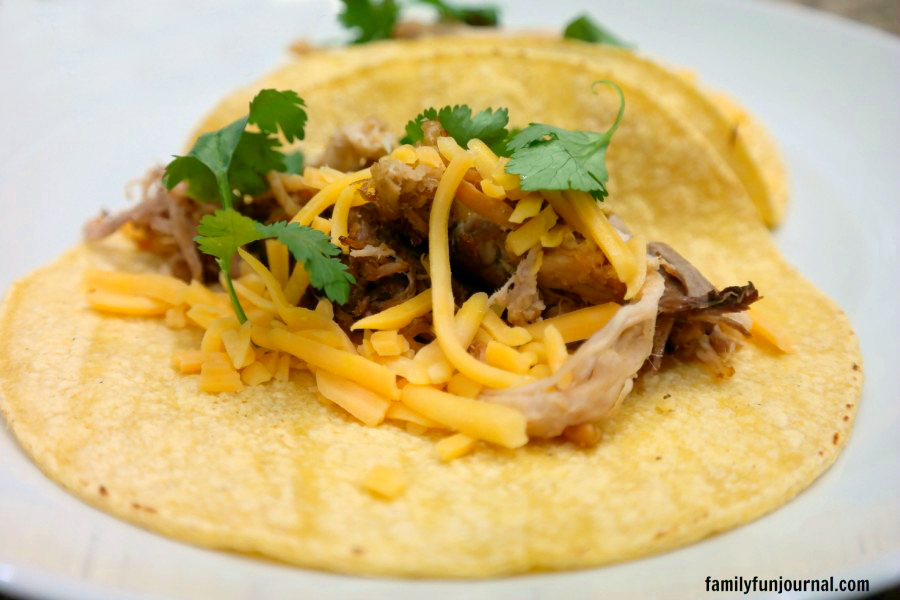 Crock pot pork carnitas are a delicious family meal option. They are easy to prepare and your family will love them.
Crock Pot Pork Carnitas
I love to use my crock pot. It makes meal prep so easy. There is nothing better than throwing all of your ingredients into the crock pot and coming home to find dinner already completed. This recipe for crock pot pork carnitas is super simple and delicious.
We used to go to a restaurant and order pork carnitas. Unfortunately, the restaurant moved to a far away location. As a result, I decided to come up with a way to make one of my favorite dishes at home.
After some experimenting, I came up with a great combination of ingredients. The spice mix is the key to amazing pork carnitas.
I could have cooked everything in the oven. However, I'm a busy mom and I love to make everything super easy for meal time.
The ingredient list for the crock pot pork carnitas recipe is a little lengthy. This is because it uses a lot of spices. However, don't let that keep you from preparing this amazing meal. You literally just put all of the ingredients into the crock pot and let it do its thing.
You will love the flavor of this meat. It is really good.
Crock Pot Carnitas Recipe
Crock Pot Pork Carnitas
Ingredients
For the meat preparation:
3-4 pound pork shoulder roast
1 bay leaf
2 sprigs cilantro
6 cloves of garlic
1 & ½ tsp jalapeno salt
1 & ½ tsp salt
1 & ½ tsp cumin
1 & ½ tsp chili powder
1 tsp oregano
½ tsp cayenne pepper
1 tsp chipotle powder
Juice of two limes
½ cup orange juice
1 can coke
½ tsp oil for sauteing meat on the stove after it has cooked in the crock pot
For the meal:
Corn tortillas
Cheddar cheese
Other toppings
Instructions
Place the pork shoulder roast in the crock pot.
Cover with all of the ingredients except the oil.
Cook on low for 8-10 hours.
Once cooked, shred meat with two forks.
Add ½ tsp. of oil to a pan.
Saute the meat over medium heat for 3-5 minutes.
Serve with corn tortillas, cheese and your favorite toppings.