This cake mix playdough recipe is so much fun and tastes amazing!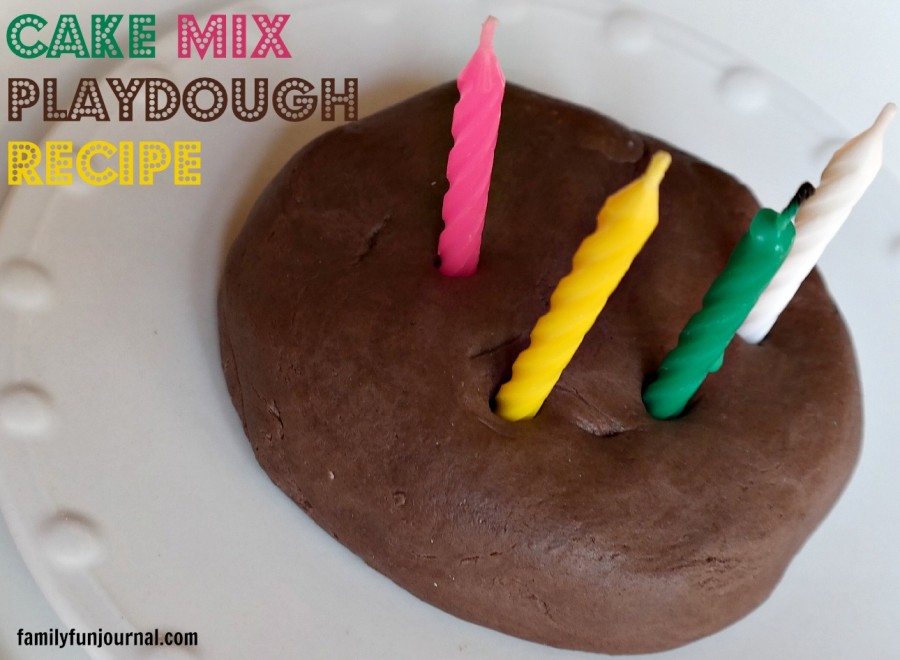 I love to make fun activities for kids out of common household items. In this case, I'm using items you already have in your pantry and freezer.
Fun Playdough Recipe
This is the perfect rainy day activity. You know, the kind of day when your kids cant go outside and they are really bored staying indoors.
If you ever want to entertain your kids with a super easy activity, this is it. This playdough recipe will turn a rainy day into a fun, creative day!
My daughter and I made this playdough and spent hours playing in the kitchen.
This playdough recipe is so great. Not only does the dough smell like cake mix, it even tastes like it.
You can have your cake mix playdough and eat it too!
It is very easy to whip up a batch of this playdough.
Cake Mix Playdough Recipe
Cake Mix Playdough Recipe
Ingredients
½ cup cake mix
½ cup Cool Whip
1 tsp water
½ cup corn starch
Instructions
Let the Cool Whip thaw slightly on the counter. Set it out for approximately 10-15 minutes.
Combine all of the ingredients in a bowl. Mix thoroughly.
Sprinkle a work surface with about 1 tsp. of corn starch.
Knead the dough a few times until it has the consistency of playdough.
If your dough is too sticky, add a little more corn starch. If it is too dry, add a little more water.
You could easily double this recipe to make a larger batch. I made a smaller batch for my daughter.
You can use this dough as a fake baking activity. You can make cakes and/or cupcakes. You can decorate the cakes and cupcakes with sprinkles and candles.
Kids love to bake in the kitchen. This activity is a fun way to play chef without using the stove.
I hope you and your kids enjoy this cake mix playdough recipe.
If you love cake mix playdough, check out these other posts:
Incredible, edible Nutella playdough
Marshmallow modeling playdough
Vanilla mint glitter playdough