These chocolate covered Valentines Day strawberries are so easy to make and require only a microwave. I love making cute little treats that don't require a whole lot of effort. My daughter loved making these strawberries.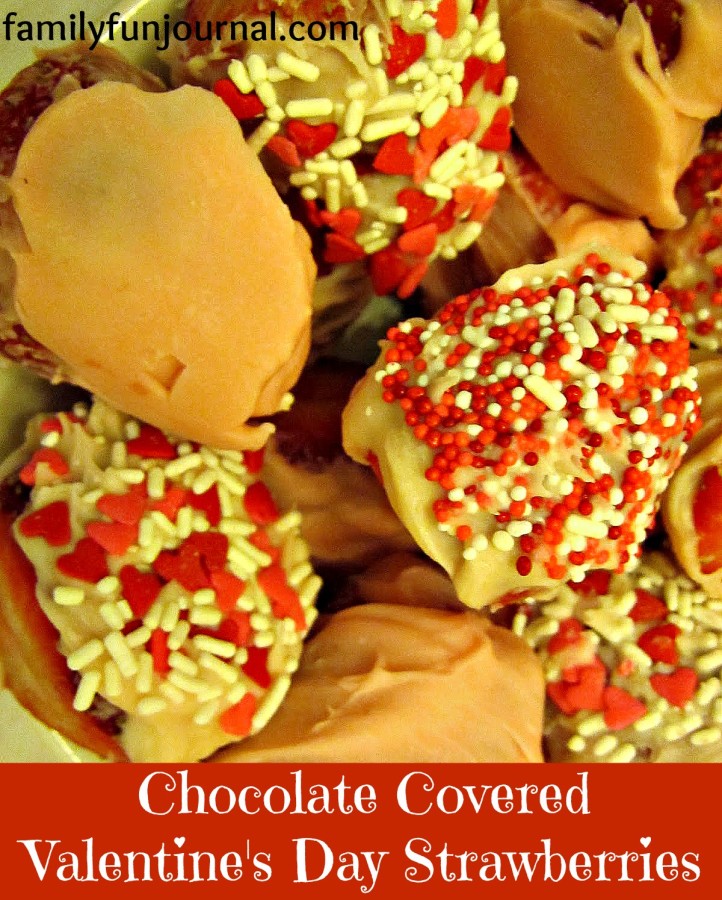 [print_this]
Valentines Day Strawberries
Ingredients:
Valentines Day sprinkles
1 dozen strawberries, washed and dried with the stems removed
White melting chocolate
Red food coloring
Wax paper
Melt the chocolate on low heat in the microwave. Melt 15 seconds at a time and stir in between.
Once melted, divide the chocolate into two bowls. Add a few drops of red food coloring to one of the bowls until the chocolate turns a pink color.
Dip one strawberry in the white chocolate and roll in the sprinkles.
Dip one strawberry into the pink chocolate and roll into the sprinkles
Repeat the dipping until all of the strawberries are covered.
Place each strawberry on a piece of wax paper until the chocolate hardens.
[/print_this]
I hope you enjoy making and eating these cute Valentines Day strawberries!