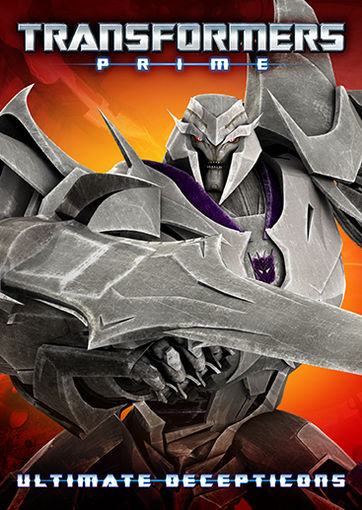 The anticipated Shout! Factory DVD, Transformers Prime Ultimate Decepticons, is available now. It features episodes from the Emmy Award-winning series.
Join Optimus Prime as he leads the Autobots against the Decepticons, including Starscream, Skyquake, Makeshift, Airachnid, Dreadwing, Predaking and Knock Out.
This DVD is full of adventure and bravery. It features amazing CG animation and five epic tales featuring your favorite Transformers.
Transformers Prime Ultimate Decepticons DVD Episodes:
Masters and Students
Con Job
Crossfire
Prey
Thirst
While the Autobots have the goal of protecting earth, Megatron and the Decepticons have other plans. They have vowed to strip the earth of its Energon. The Decepticons are ruthless in their pursuit of Energon. They wont let anyone or anything stop them in achieving their goals.
Luckily for earth, Optimus Prime and the Autobots always seem to hamper the plans of the Decepticons. The brave Autobots work behind the scenes to save earth and all of its inhabitants.
The voice talent for this Hasbro Studios produced series includes Peter Cullen, Frank Welker, Josh Keaton, Jeffrey Combs, Kevin Michael Richardson, Will Freidle, Sumalee Montano, Ernie Hudson, Markie Post and Steve Blum. It is executive produced by Duane Capizzi, Jeff Kline, Alex Kurtzman and Roberto Orci.