"I participated in a campaign on behalf of Mom Central Consulting for Soundfreaq. I received a Soundfreaq Sound Spot to facilitate my review."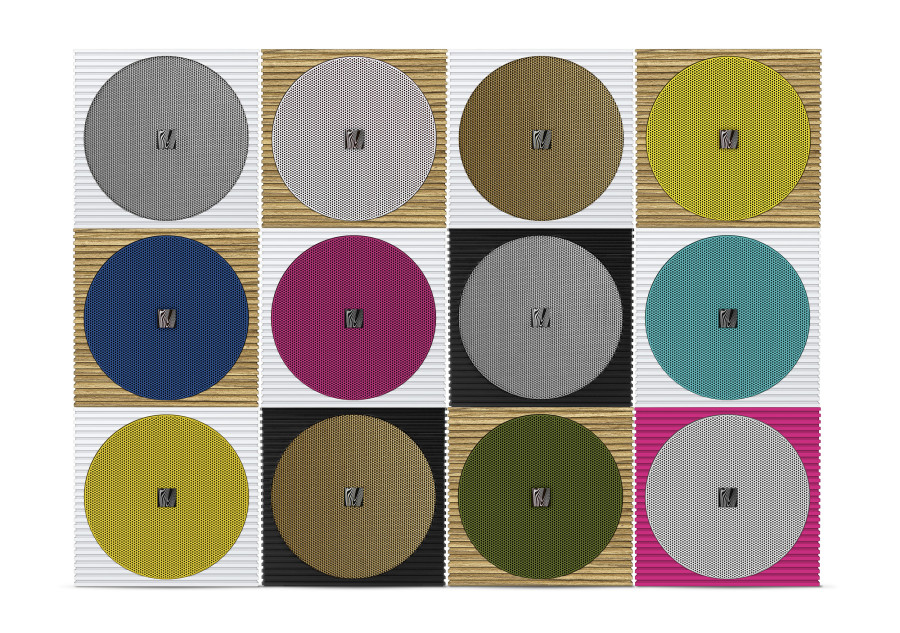 You might think the above picture is a piece of modern art. However, you may be surprised to learn that these are Soundfreaq Sound Spot speakers. I am so excited about the design of these speakers. Who knew they could be so trendy?
Several months ago, I went on a shopping hunt for the ideal wireless speaker. I had to find a speaker that looked great, was portable and delivered premium sound. I found the Soundfreaq Sound Kick and it was perfect for our home. Since I have a puppy, who doesn't like to be left alone, I play music for her when I leave the house. I simply select a play list on my device, push the power button on the speaker and push play. It is really easy to operate this speaker.
When I was searching for a wireless speaker, I was drawn to Soundfreaq because the of the look and sound of their speakers. I also like that their speakers don't cost a fortune.
I was already happy with the company's product line. However, they impressed me again by introducing the versatile Soundfreaq Sound Spot speaker. With the appearance of these speakers, it is obvious that Soundfreaq gets it. This company understands that homeowners dont want to clutter their homes with clunky, ugly speakers (it isn't the 80s afterall). Soundfreaq understands how to design functional, attractive speakers that wont take away from the look of your home.
My family is like most in America today. We each have our own portable music devices that we listen to on our own. However, when the holidays roll around, we start listening to music together. The Soundfreaq Sound Spot is the perfect portable speaker for my family. Not only is it small and streamlined, it also comes in a wide variety of color options that fit in with your home's décor.
Here are my favorite Sound Spot features:
Streams via Bluetooth, so it is compatible with all mobile devices.
Equipped with a Lithium-ion battery that maintains a charge for up to seven hours.
Includes a USB power port that lets you charge your phone, even when the Sound Spot isn't plugged in.
It is easy to charge, just plug it in to your USB port or directly into your computer.
While these features are great, they wouldn't matter if the device didn't meet my expectations as far as sound quality. This little speaker will surprise you by the sheer volume of sound it pumps out. I can hear mine all over the house. The sound quality is very good. I've never heard any static.
Currently, I have mine synced via Bluetooth with my computer. As a result, I can access my iTunes account and easily play Christmas music for my entire family. I really love that I can pick up the Sound Spot and carry it around my house.
As you can see, the Sound Spot easily fits in with my home's decor. On my fireplace mantel, I surrounded the speaker with battery operated LED candles. I bet you didn't even realize there was a speaker in the middle of the mantel.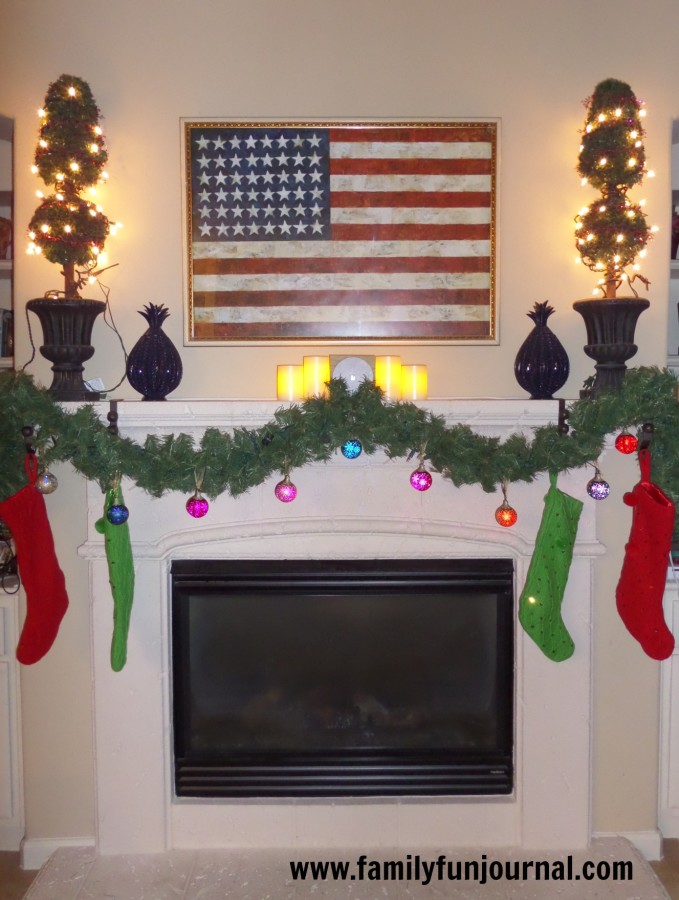 In my formal dining room, the speaker fits seamlessly in with the decor of the room. It looks more like an accessory than a speaker.
I cant think of anyone who wouldn't love one of these trendy speakers. If you have someone on your Christmas list that is hard to please, this speaker would make the ideal gift. You also might want to pick one up for yourself.