I received the items mentioned in this post to facilitate this review. All thoughts and opinions are my own.

I was intrigued when I first learned about The Chili Lab salts. I love spicy seasonings. So, I was fairly certain I would enjoy using salts that are infused with chili peppers.
The Chili Lab was started by Thomas Kelly, a Brooklyn based entrepreneur. He decided to create the chili salts when he realized other products didn't focus on the flavor of the peppers. The result is a unique line of chili salts that can greatly enhance the flavor of any dish.
The Chili Lab offers nine different flavors of salt including:
Pasilla Chili Salt-Light Heat
Piri Piri Chili Salt-Medium Heat
Chipotle Chili Salt-Medium Heat
Guajillo Chili Salt-Medium Heat
Cascabel Chili Salt-Medium Heat
Aji Amarillo Chili Salt-Medium Heat
Dandicut Chili Salt-Heavy Heat
Habanero Chili Salt-Heavy Heat
Pequin Chili Salt-Heavy Heat
I received the Piri Piri Chili Salt, Chipotle Chili Salt and the Pequin Chili Salt.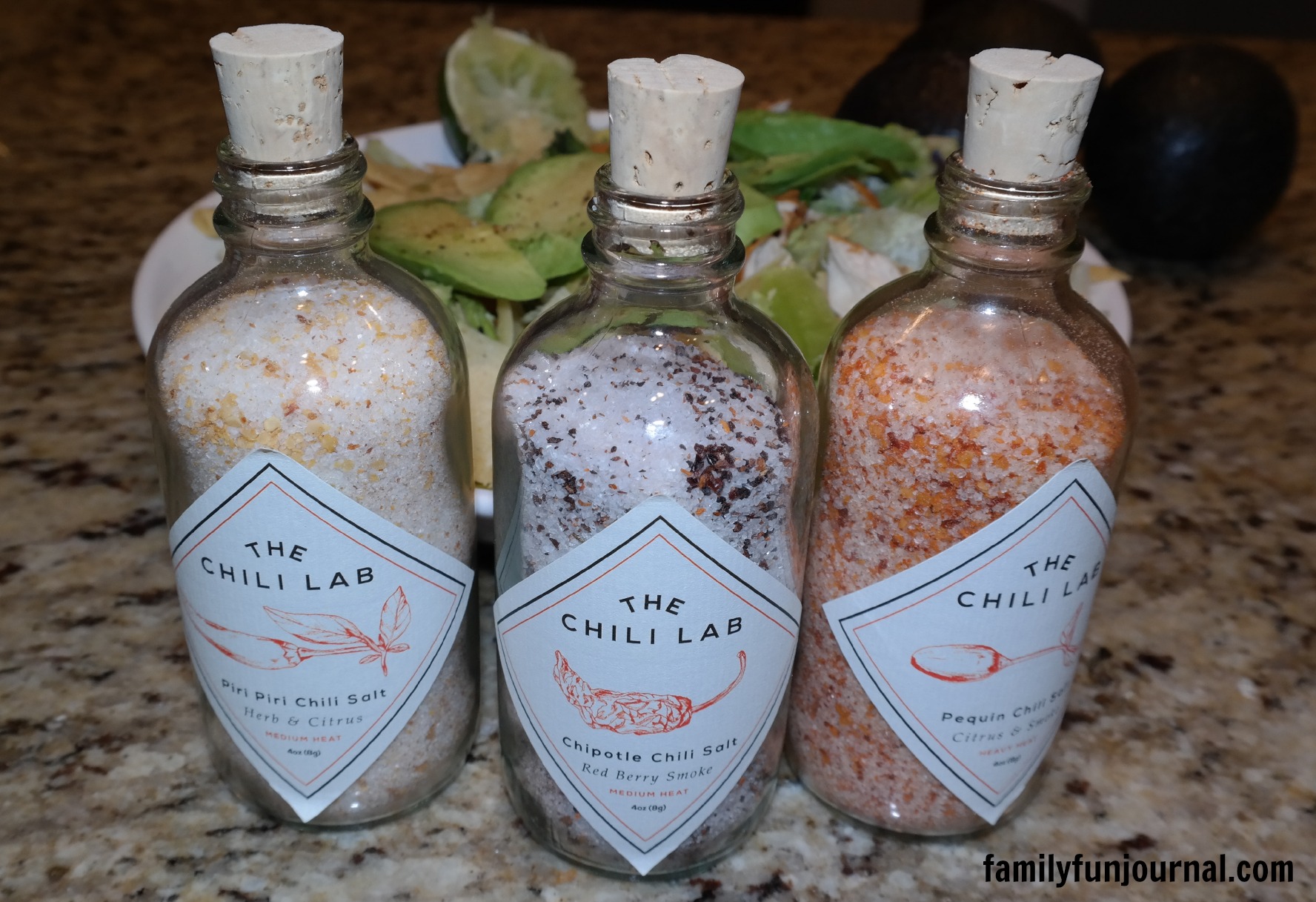 When you actually pick up each bottle of chili salt, you know it is something special. The packaging is so innovative and trendy. It is a nice break from the standard plastic spice containers.
All three of the salts pack a flavor punch. I found the flavors of the Piri Piri and Pequin to be bold and spicy. My husband loved those two chili salts the best.
Now, let me tell you about the Chipotle Chili Salt. I cannot get enough of this seasoning. The smokey, somewhat spicy flavored salt is amazing. It is my latest kitchen obsession.
My devotion to the Chipotle Chili Salt is getting serious. I put this seasoning on everything from watermelon and avocados to popcorn. Food doesn't taste the same without it. I've debated carrying it in my purse when I go to restaurants.
My favorite way to eat the Chipotle Chili Salt is on top of a southwest salad.
Southwest Salad with The Chili Lab Chipotle Chili Salt
The Chili Lab Review
This zesty salad is the ideal summer meal.
Author:
Family Fun Journal
Ingredients
3 cups of lettuce
¼ cup cheddar cheese
¼ cup of crushed tortilla chips
1 sliced avocado
Sprig of cilantro
½ of a lime
¼ cup of cubed chicken
Ranch dressing
Chipotle Chili Salt
Instructions
Layer lettuce, chicken, cheese and crushed tortilla chips in a bowl.
Sprinkle with cilantro.
Squeeze the lime over the salad.
Top with ranch dressing.
Sprinkle Chipotle Chili Salt over the salad.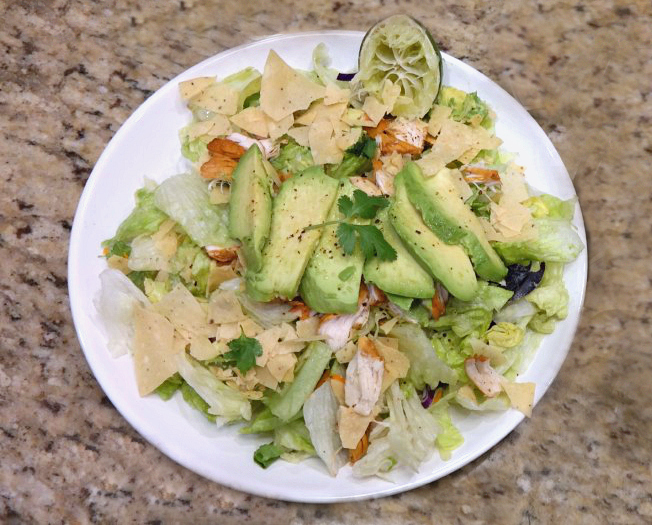 For product information and recipes, visit The Chili Lab Web site or connect with them through social media on Facebook or Twitter.
The Chili Lab Promotional Offer
From now through the end of May, The Chili Lab will offer a 15 percent discount on any purchase of chili salts for Family Fun Journal readers. To get the discount, enter "pollen-8" in the promo code during check out and the discount will be applied.