Taco Bell bean dip is a great appetizer. Serve it with tortilla chips or use it on a tortilla to create an amazing bean burrito.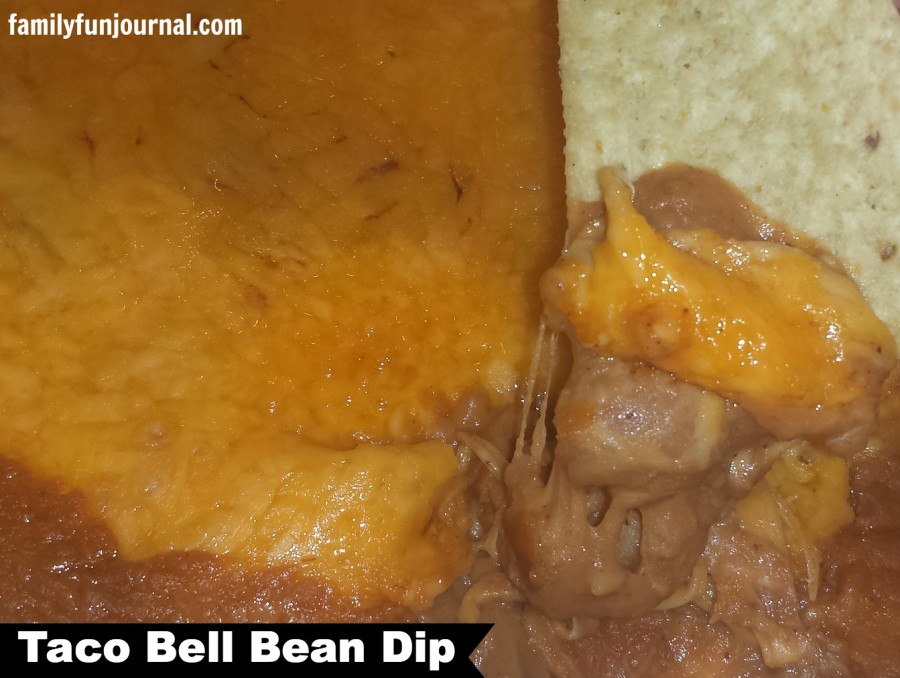 This Taco Bell bean dip is a great combination of red sauce, spices, refried beans and cheese. It is so easy to make. You put all of the ingredients into a casserole dish and put it in the microwave for a couple of minutes. The dip tastes really great and your guests will enjoy it!
My family loves to eat this dip. We usually make it whenever we eat tacos for dinner. My husband loves to layer the bean dip in his tortilla shell along with his taco meat. Using the dip, instead of plain refried beans,  adds a lot of extra flavor. It will take your tacos to the next level.
Other Taco Bell Bean Dip Uses:
You can also use the dip as a topping for nachos.
Layer it on a tortilla to create a bean burrito.
Smear it on a tortilla and then wrap it around a taco shell full of meat to create a really yummy meal.
This dip stores really well in the refrigerator. When you are ready to eat it, just reheat in the microwave.
Taco Bell Bean Dip
Ingredients
1 can refried beans
¼ cup + 1 Tbsp. Taco Bell Sauce
¼ tsp. lime juice
¼ tsp. jalapeno salt
¾ cup shredded cheddar cheese
Instructions
In a microwave safe casserole dish, add the refried beans.
Add the ¼ cup of Taco Bell Sauce, ¼ tsp. lime juice and ¼ tsp of jalapeno salt
Mix it all together and smooth it out, forming an even layer.
Drizzle the top with 1 Tbsp. Taco Bell sauce.
Top with the cheddar cheese.
Microwave 3-5 minutes, until everything is heated through and the cheese on top is melted.
Serve with tortilla chips (I recommend using a sturdy tortilla chip because of the thick texture of the dip).
Here is a great tip to make your tortilla chips taste unbelievable! Layer your tortilla chips on a cookie sheet and heat in a 350 degree oven for about five minutes. They will taste so fresh and amazing you wont believe it.
Trust me, once you've had toasted tortilla chips, you will never eat them straight from the bag again. The heated chips taste just like the ones you would find in a restaurant. It makes the dip taste even better.
I hope you enjoy this Taco Bell bean dip recipe. If you like this dip, check out these queso recipes: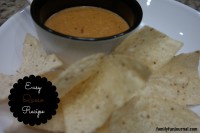 Easy Velveeta queso dip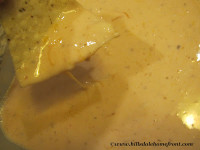 Queso recipe