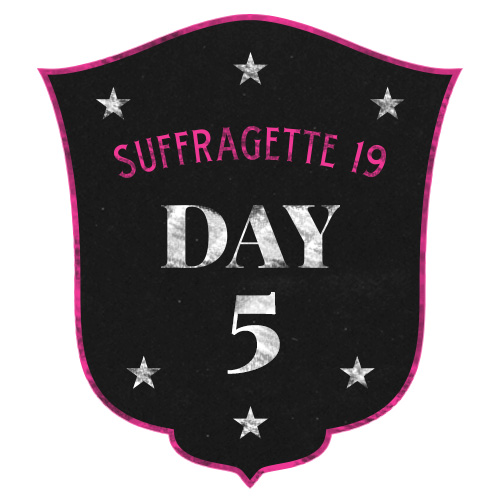 In celebration of Suffragette, which releases through Thanksgiving of this year, there is a special initiative called 19 Days of Suffrage.
What is the 19 Days of Suffrage? It is a special online event in honor of the 19th Amendment, which gave women the right to vote in 1919.
I'm participating this week and talking about my first experience with the voting system.
For as long as I can remember, Ive always loved our form of government. In our country, it is amazing that the citizens have a direct say in who gets into office.
So many people have fought for the right to vote. The suffragettes, took a completely foreign idea, of giving women the right to vote, and pursued it. Their fight was difficult, took time and unfaltering dedication. They were unpopular and looked down upon by their peers.
In our day, it is easy to take voting for granted. After all, we were born into a time when the right to vote was already in existence.
My first experience voting happened in college. I was so excited about it. I can still remembering going to the polls for the first time.
As a part of my interest in the government, I majored in political science. It was during my undergrad work, I got first-hand insight into the voting system. For a class, I did an interesting extracurricular activity. I trained to become a volunteer deputy voter registrar.
Once I was official, I went around to area high schools and talked to the senior classes about voter registration. It was really a great experience. I was pleasantly surprised by the enthusiasm of high school seniors to register to vote.
Check out this video, which includes people from the film, talking about their first time voting.
As we enter a major election season, think about exercising your right to vote. For inspiration, check out the film Suffragette, which opens nationwide through Thanksgiving.
Suffragette Film Background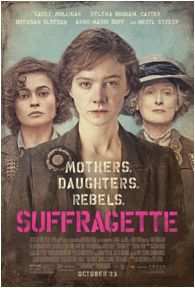 This drama is inspired by true events and follows women who fought for their equality in early-20th century Britain.
The film is about Maud (Carey Mulligan), a working mother, who joins the U.K.'s suffragette movement. She becomes an activist alongside Emmeline Pankhurst (Meryl Streep).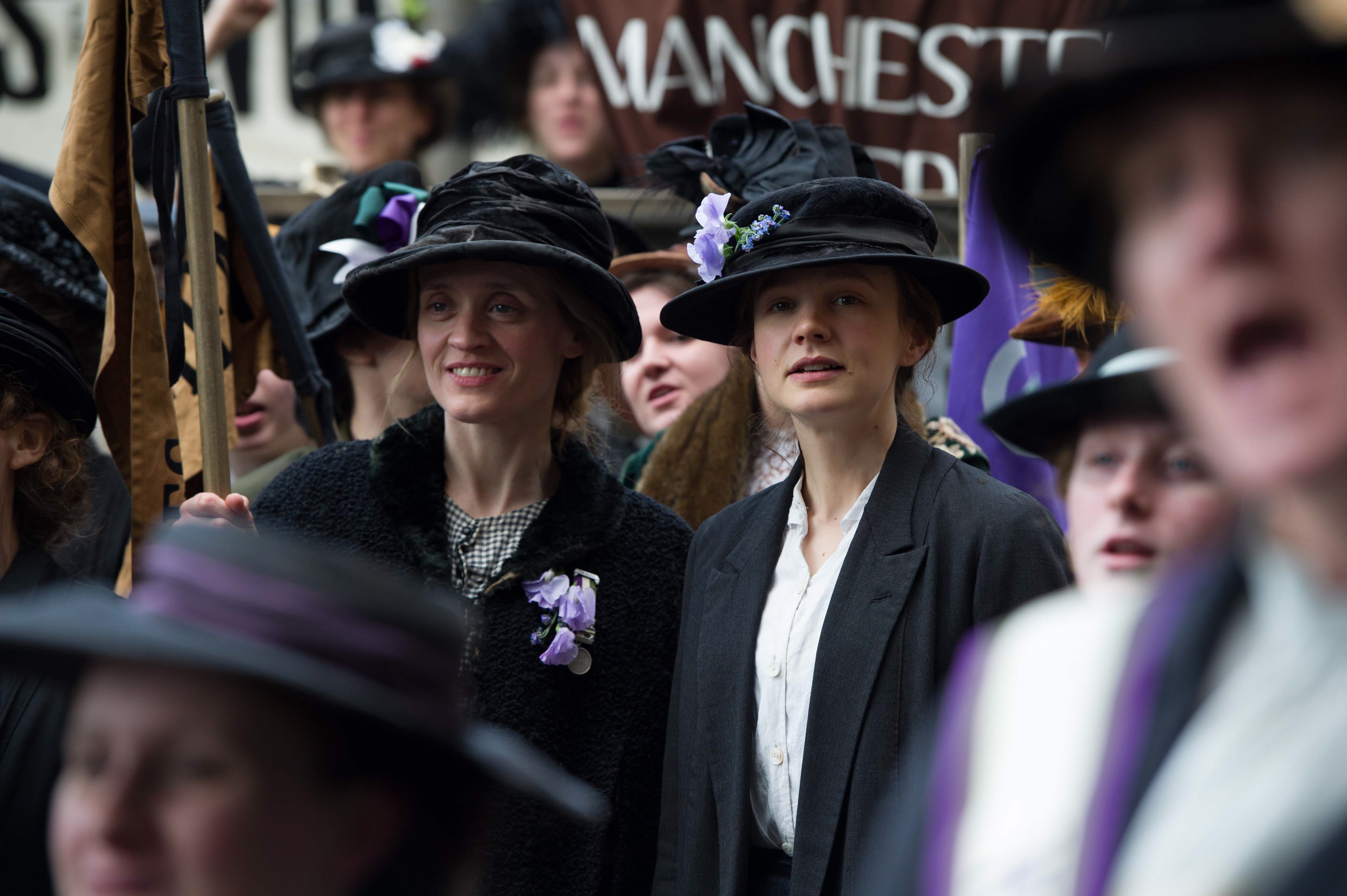 For their safety, the women eventually have to go underground. Their daring actions were the catalyst for the women's voting movement debate that began to spread around the country.
The film explores the actions of these women who experienced a lot of heartbreak and loss as they pursued equal rights.
The film also stars Helena Bonham Carter, Brendan Gleeson, Anne-Marie Duff, Ben Whishaw, Romola Garai and Natalie Press. It is written by Abi Morgan, produced by Alison Owen and Faye Ward. The director is Sarah Gavron.
I'm excited to offer a Suffragette prize pack giveaway!
Suffragette Giveaway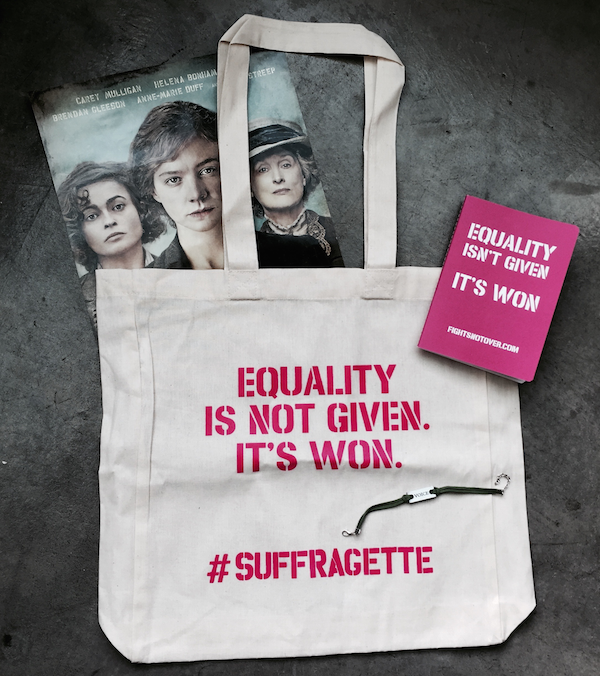 The kit contains a Suffragette charm bracelet, tote bag, journal and a mini poster. To enter the giveaway, see the rafflecopter below.
a Rafflecopter giveaway

Terms & Conditions
Family Fun Journal is hosting this giveaway on behalf of Suffragette. Twitter in no way sponsors or endorses this giveaway.
By clicking the green "I did this!" buttons you are confirming that you completed these entries and give Family Fun Journal permission to contact you via email and to announce your win.
Void where prohibited or restricted by law. Must be at least 18 years of age to enter.