I am a member of the Collective Bias®  Social Fabric® Community. This shop has been compensated as part of a social shopper amplification for Collective Bias.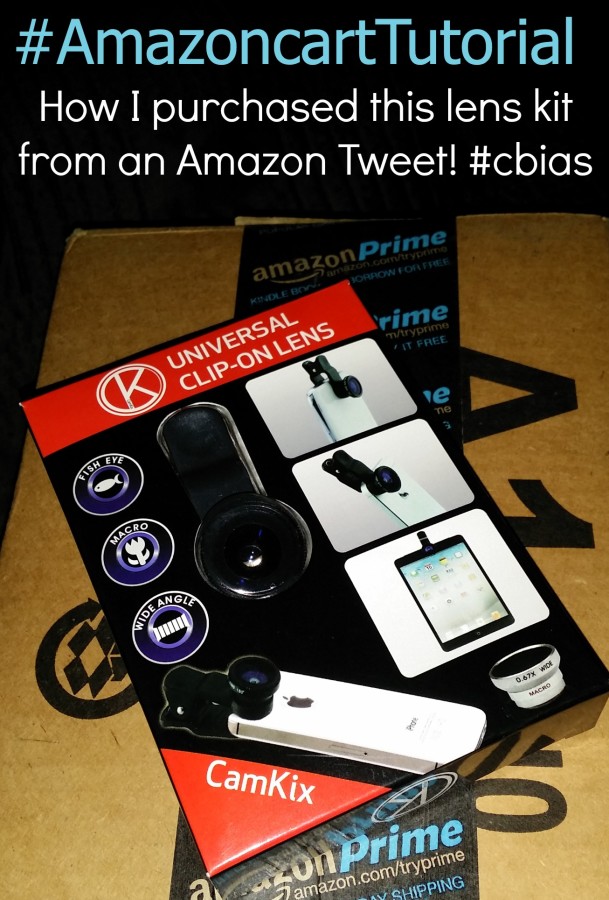 You know who is a big time shopper on Amazon? This girl, right here. I can find anything and everything under the sun that I want to purchase. Seriously.
I love to tell the story about looking for a unique face cream that is made in Germany. I grew up over there and wanted to find it again. I looked everywhere and decided to check Amazon. I should have checked it first! Not only did they have the exact face cream, it was also available for Prime shipping. I was ecstatic!
Did you know that you can buy things on Amazon through Twitter? Let's say you see a tweet from Amazon about the deal of the day or another awesome product. You decide that you want to purchase that product. Do you have to log into Amazon to add the item to your cart? Not anymore.
Since I'm a busy mom and writer, I love the fact that I no longer have to check Amazon's page for deals. All I have to do is follow them on Twitter and watch my feed for deals to show up.
I put together this tutorial to show you how easy it is to use #Amazoncart.
#Amazoncart Tutorial
---
Step 1-Connect your Amazon account to your Twitter account by clicking on the social settings option.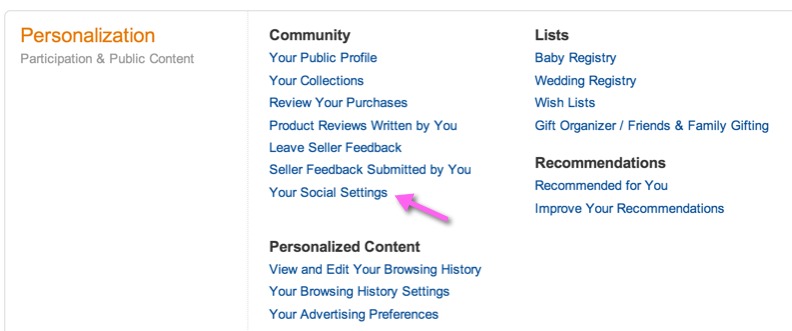 ---
Step 2-Give Amazon permission to access your Twitter account. You will then get this confirmation page.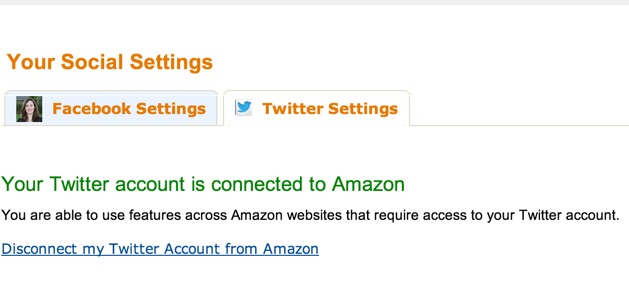 ---
Step 3-Look for a tweet from Amazon featuring a product you want to purchase. I chose to buy this super amazing lens kit for my Samsung Galaxy S4. Let's face it, a blogger can never have too many lenses.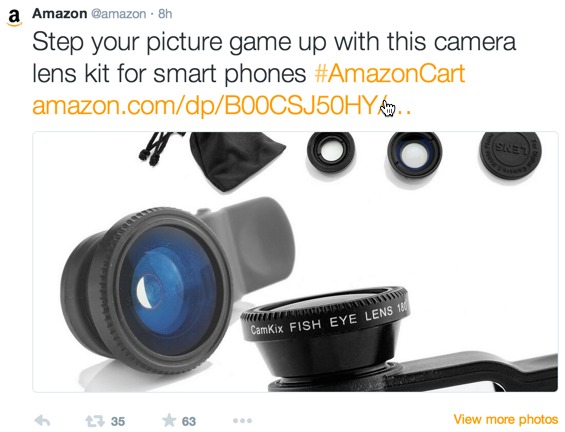 ---
Step 4-Reply to the tweet with #Amazoncart.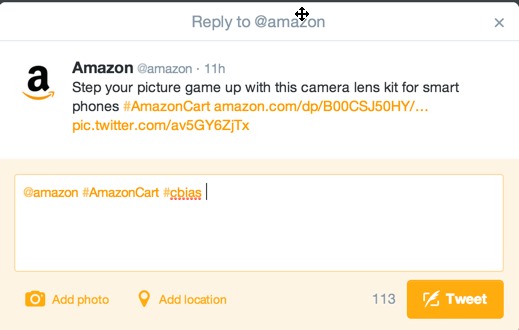 ---
Step 5-Amazon will respond back!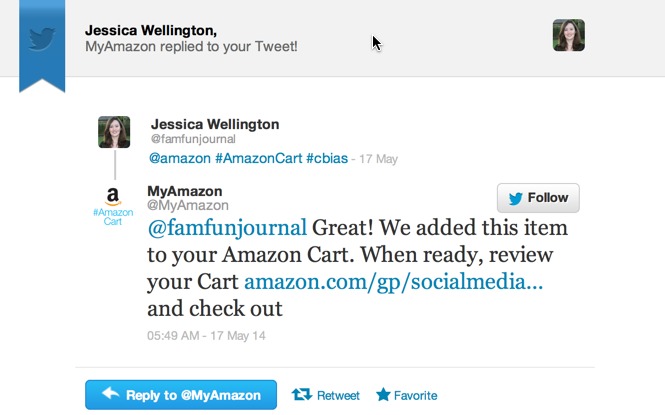 ---
Step 6-When you are ready to checkout, visit your account and the item is already in your cart awaiting purchase!
---
Here is a video of that goes through the entire process:
I have to add an interesting fact. You don't have to wait for Amazon to tweet about an item. You can visit @Amazon on Twitter and check out all of their product tweets. You can respond to old #Amazoncart tweets and still have the items added to your cart. There is a great assortment of fun and unique items.