It is so easy to turn ordinary Christmas wreaths into spooky Halloween decorations.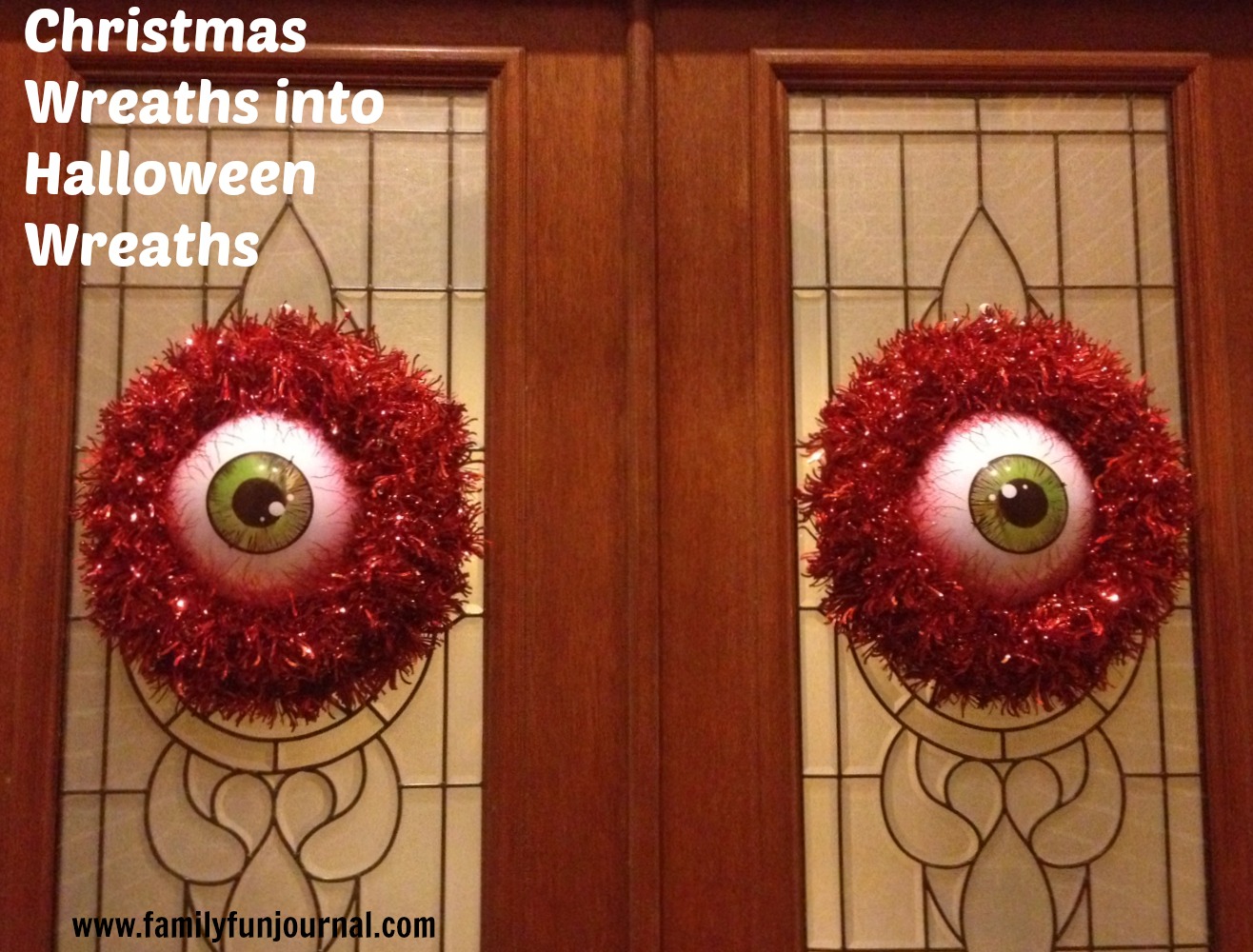 (This post may contain affiliate links.)
I don't know about you, but my holiday decorations are really stacking up. I've tried to store them in closets and under beds, but there just never seems to be enough room.
So, I decided to start using some of the same decorations for different occasions. I was surprised by how easy it was to repurpose them.
I purchased these red Christmas wreaths during a sale last year. You can read about them here. So far, I repurposed them for Valentine's Day and for the Fourth of July.
I really wanted to use them for the month of October and tried to figure out how to turn them into scary Halloween wreaths.
During my last trip to Target, I came across eyeball face masks. They were so inexpensive. I knew they would fit perfectly inside the center of each wreath. Since the masks came with loops of elastic, I just tied the elastic onto each wreath. I think these scary Halloween wreaths are a lot of fun.
(Update—-I recently located this eyeball mask on Amazon that should work with a wreath.)
If you cant find the eyeball masks, you can find some other type of round mask that will fit in the center of each wreath.
To make these wreaths even more spooky, I added a set of battery operated LED lights behind each eyeball mask. Every night, when it gets dark, I turn on the lights. I love the way the eyeballs glow in my darkened entryway. They are so perfect for Halloween!
You can make the eyeballs glow in a wide variety of colors. I chose to use white lights, because I already had two sets.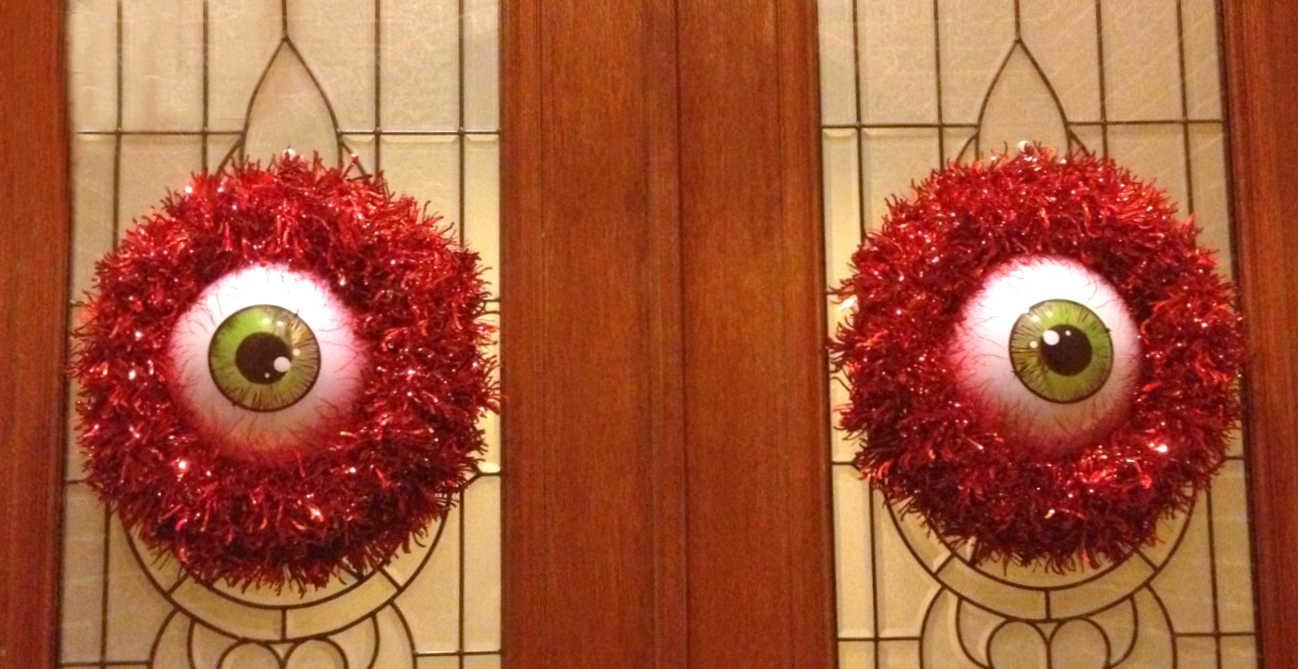 I'm glad I found a way to use these wreaths for multiple occasions. Not only did I save money, my family had fun repurposing the wreaths.
If you enjoyed this post, check out how you can create Halloween light fixtures.