This shop has been compensated by Collective Bias, Inc. and its advertiser. All opinions are mine alone. #AHugeSale #CollectiveBias #Randalls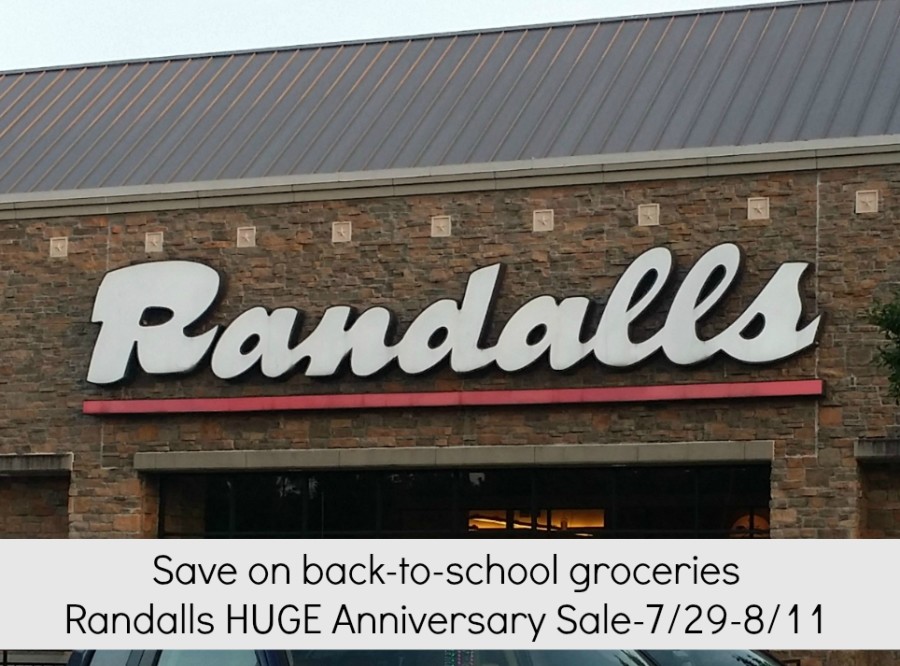 I love to shop at Randalls. The store is always clean and the employees are very friendly. I appreciate that Randalls always has great prices. So, I'm super excited about the Huge Anniversary Sale that is happening from July 29 to Aug. 11!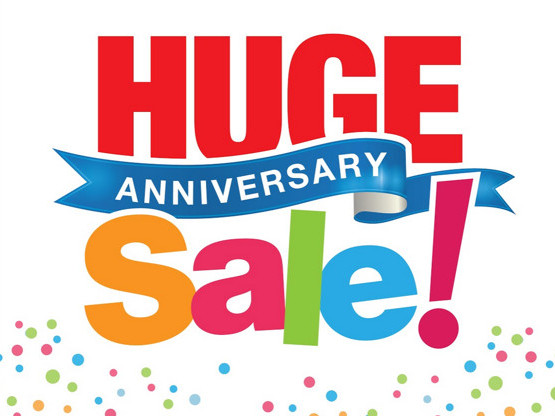 After I picked my daughter up from gymnastics, I decided to go to my local Randalls to start stocking up on back-to-school groceries. Since I'm a busy mom, I try to be prepared. I want to avoid making a mad dash to the grocery store at the last minute.
Since Randalls is having an amazing sale, now is the perfect time to start preparing for the upcoming school year.
Whenever I go to the grocery store, I always take my daughter. She loves to go grocery shopping. She thinks it is a blast to arrange and rearrange products in the cart. Because of this, we have a system. I hand her the groceries and she puts them in the cart. It makes our shopping trips a lot of fun.
On our way to the aisles containing her favorite snacks, I passed by the meat section. I went right for the Boneless USDA Choice London Broil.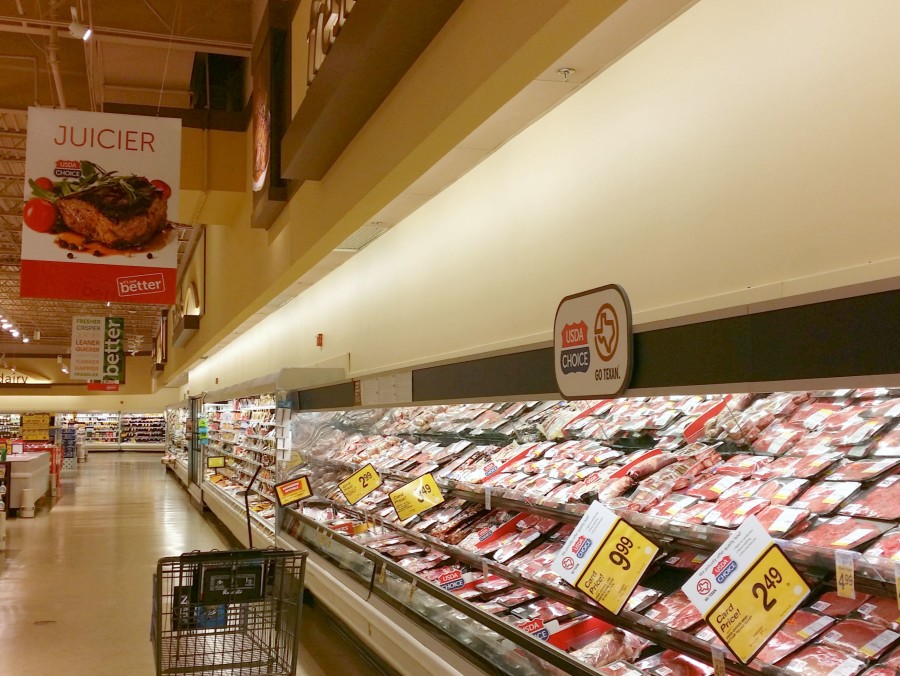 Can you believe it is on sale for only $2.49 a pound? This is a really great deal.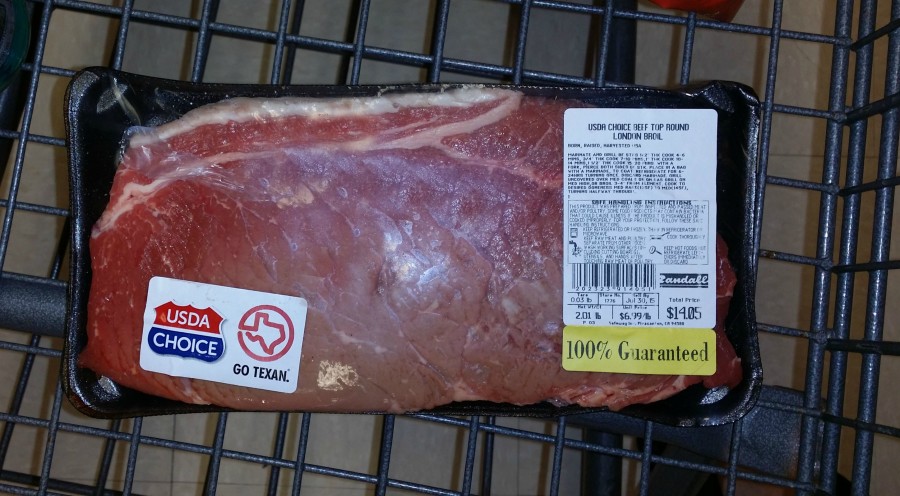 I can easily turn the London Broil into an incredible school night meal. By using my crock pot, I can create a convenient dinner on a busy school night. Here is a great recipe idea: Crock Pot French Dip Sandwiches.
You can also use the leftover crock pot french dip meat to make a great chilled wrap for a school lunch. Just add lettuce and cheese. You can even pair it with small container of au jus dipping sauce.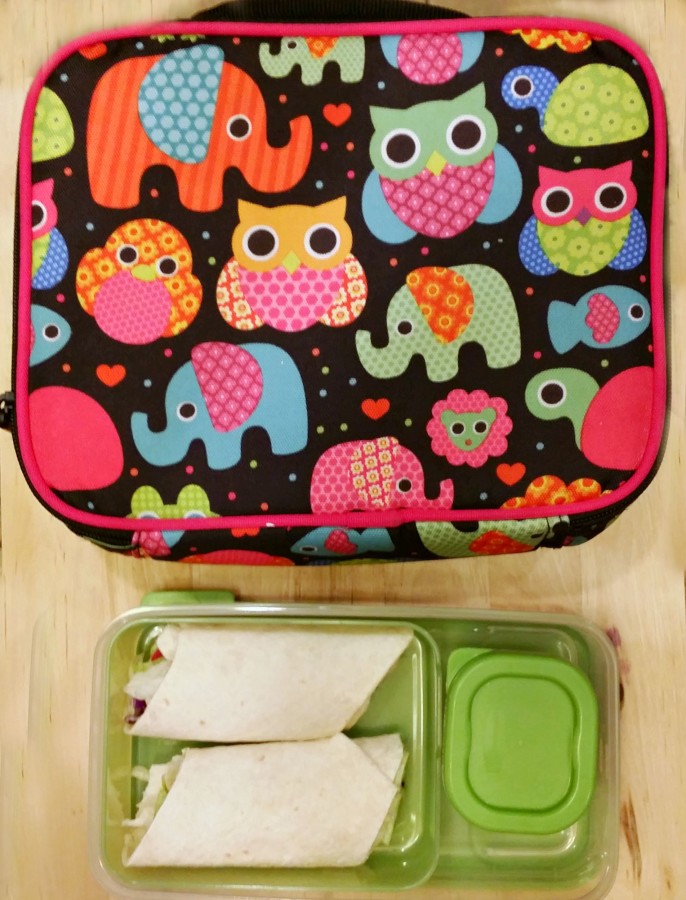 After I grabbed the London Broil, we went to get the rest of the items on our list.
I always let my daughter help pick out her school lunch items. She picked up a few of her favorite snacks including Rold Gold Pretzels, Quaker Chewy Granola Bars and Kettle Brand Potato Chips.
I also picked up a few quick school morning breakfast options including a box of Cap'N Crunch cereal and Quaker Instant Oatmeal.
Since my daughter is involved in a lot of athletic activities at school, I also picked up a pack of Gatorade.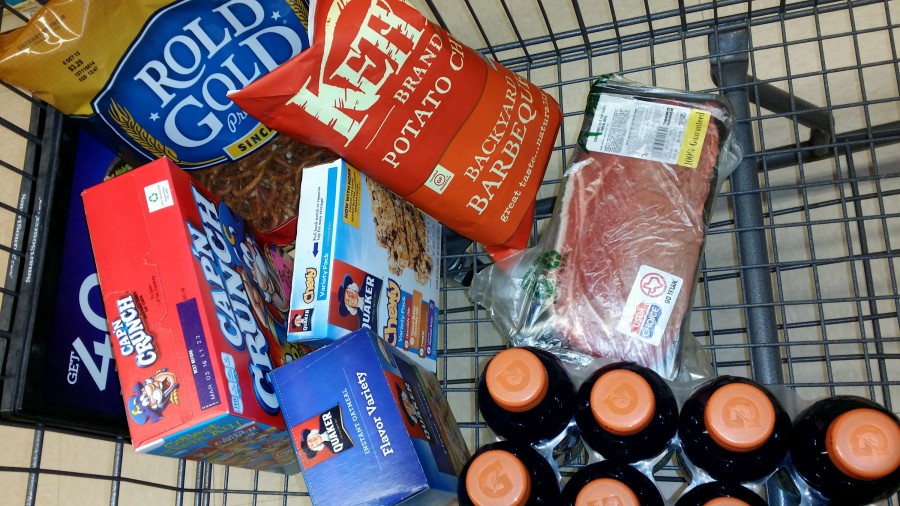 I love that I can stock up on back-to-school groceries for breakfast, lunch and dinner during the Huge Anniversary Sale at Randalls.
I'm going to use my daughter's favorite products to make fun school lunches. If you need school lunch inspiration ideas, here are some tips:
Creative School Lunch Ideas
Use brightly colored/patterned cupcake papers to separate food types.
Use a sticky note to write a note and stick it inside the lunch box.
Use cookie cutters to cut sandwiches, fruit and/or vegetables into fun shapes.
Cut vegetables into strips. Pack with a dipping sauce.
Pack items like Quaker Instant Oatmeal. Simply put the required amount of hot water in a soup thermos. At lunchtime, your child can add the package of oatmeal to the water.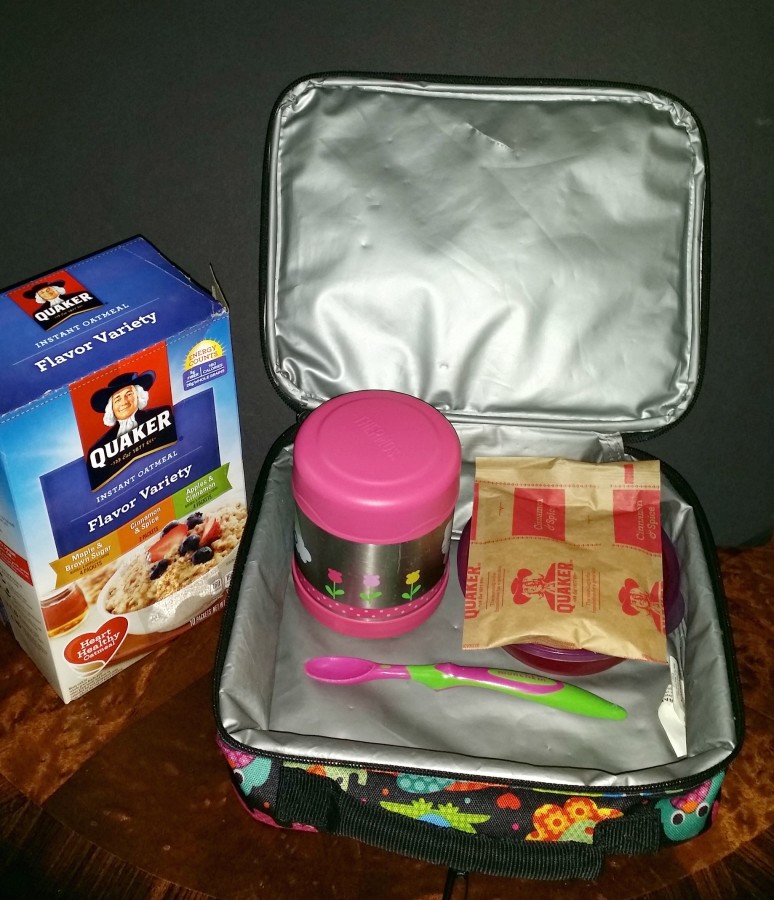 Pack your child's favorite cereal. Fill a soup thermos with ice cold milk and pack cereal in a separate container. At lunchtime, your child can add the milk to the cereal.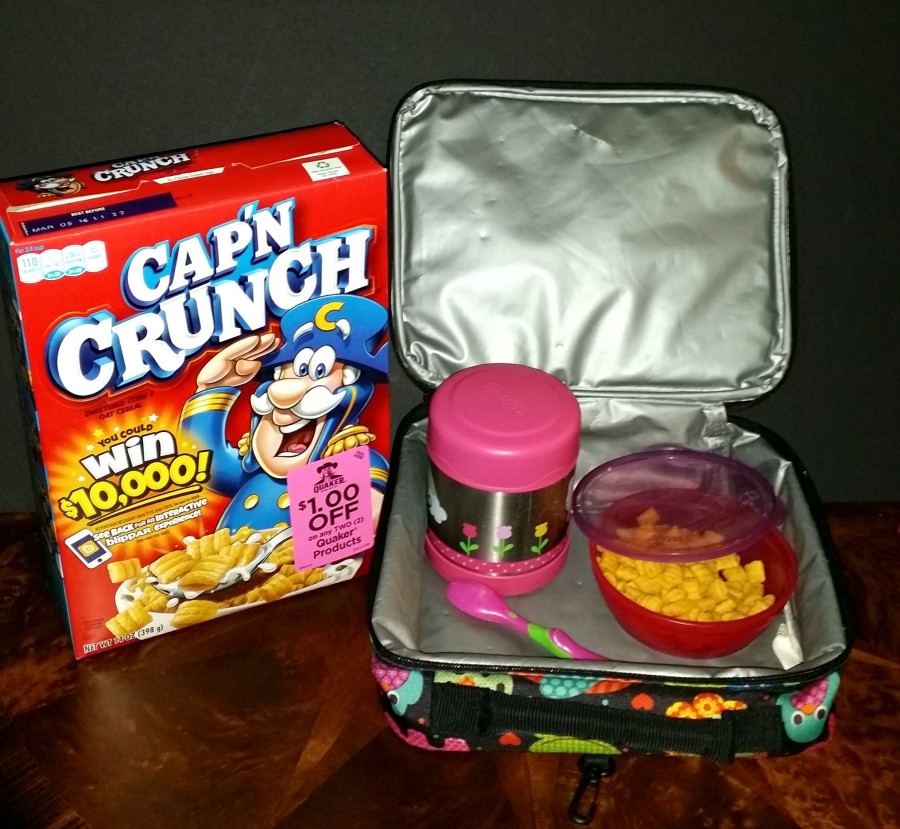 I shopped the Huge Anniversary sale at Randalls , but you can check out the great deals available at Safeway, Albertsons or Tom Thumb!
Randalls is one of my favorite stores. Check out the HUGE Anniversary sale and stock up on your favorite brands 7/29-8/11. I'd love to hear how your family will stock up on back-to-school groceries!