My sister Sarah is one busy mom. She manages a job and three adorable daughters. Whether she is dashing around town or creating delicious recipes in her kitchen, she makes the busy mom life seem so effortless.
Sarah has been a baker for about as long as I can remember. If you plan a trip to her house, you will no doubt enjoy a great selection of baked goods. While she frequently comes up with her own kitchen creations, she really loves to try recipes from across the Web.
From time to time, I'm going to feature her on Family Fun Journal testing recipes she's found online.
For this very first installment, she tests the recipe for Apple Pie Lasagna from BeyondFrosting.com. This looks like an amazing dessert.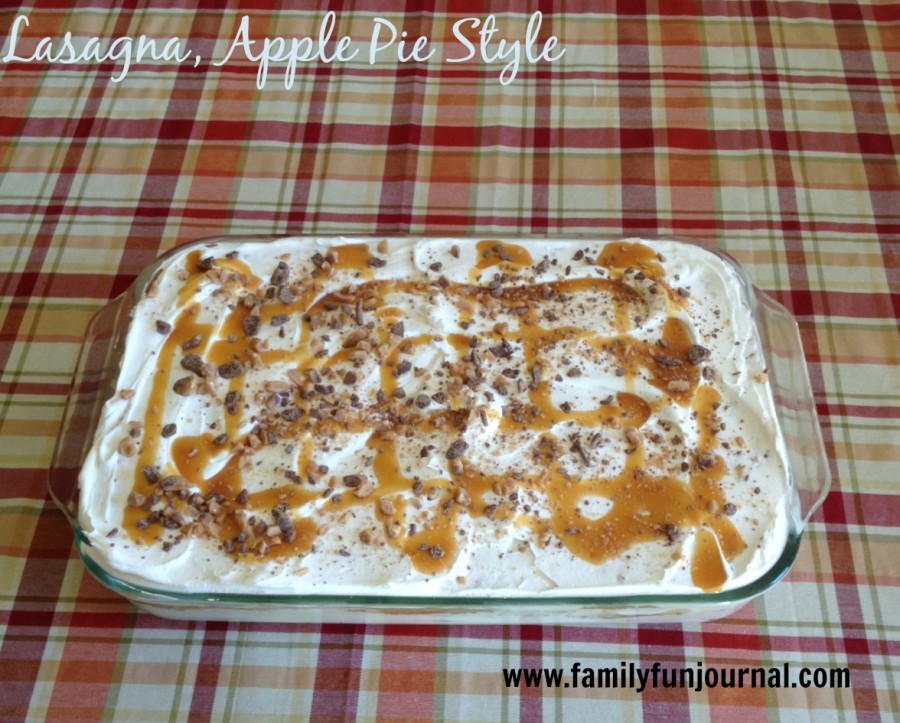 Here is a photo of the ingredients. I think this looks like a winning combination. I can only imagine that these ingredients create one delectable dessert!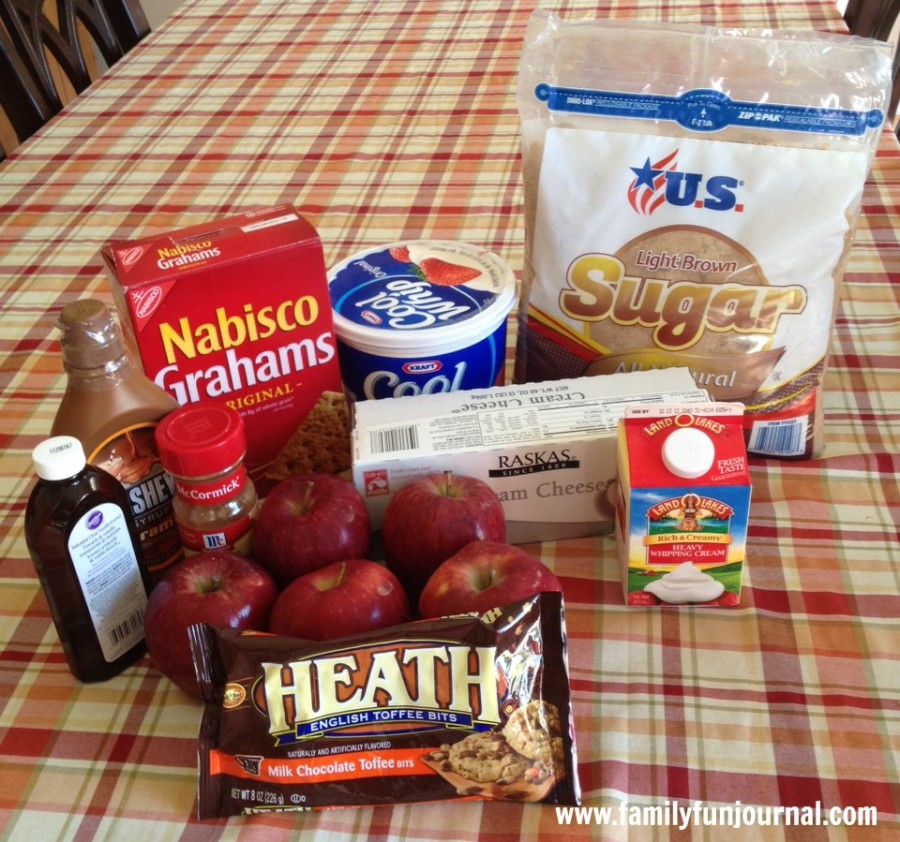 Here is the recipe for Apple Pie Lasagna.
Sarah made this recipe for a social event. It was a huge hit with kids and adults. I hope you enjoy this Apple Pie Lasagna.