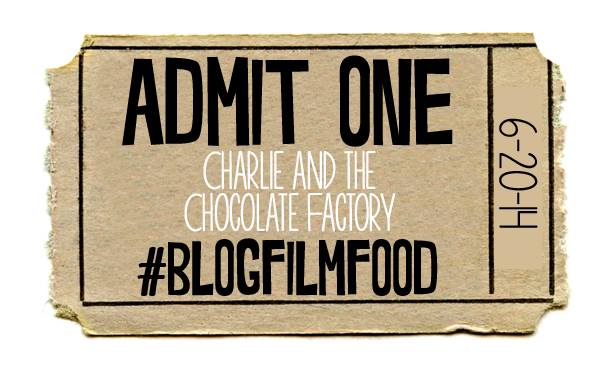 Welcome to this month's edition of Blog, Film, Food! I'm so excited about our theme this month!
There are two versions of one of my favorite movies, one starring Gene Wilder and the other Johnny Depp. I know most kids have only seen the newer version. However, I am a fan of the original.
When I was growing up, I wanted to be one of those kids who found a golden ticket. Can you imagine getting to visit the chocolate factory? It would be a dream come true!
I watched this movie a lot. I loved everything about it. Sometimes, I would fast forward my VCR to the chocolate factory scenes.
My Favorite Things About Willy Wonka and The Chocolate Factory
The chocolate river. I would love to have that running through my backyard.
Everlasting gobstoppers. Who wouldn't love a piece of candy that never goes away?
The scene where Violet turns into a blueberry.
The candy garden.
Flavored wallpaper.
My Blog, Film, Food Recipe-Samoa Caramel Corn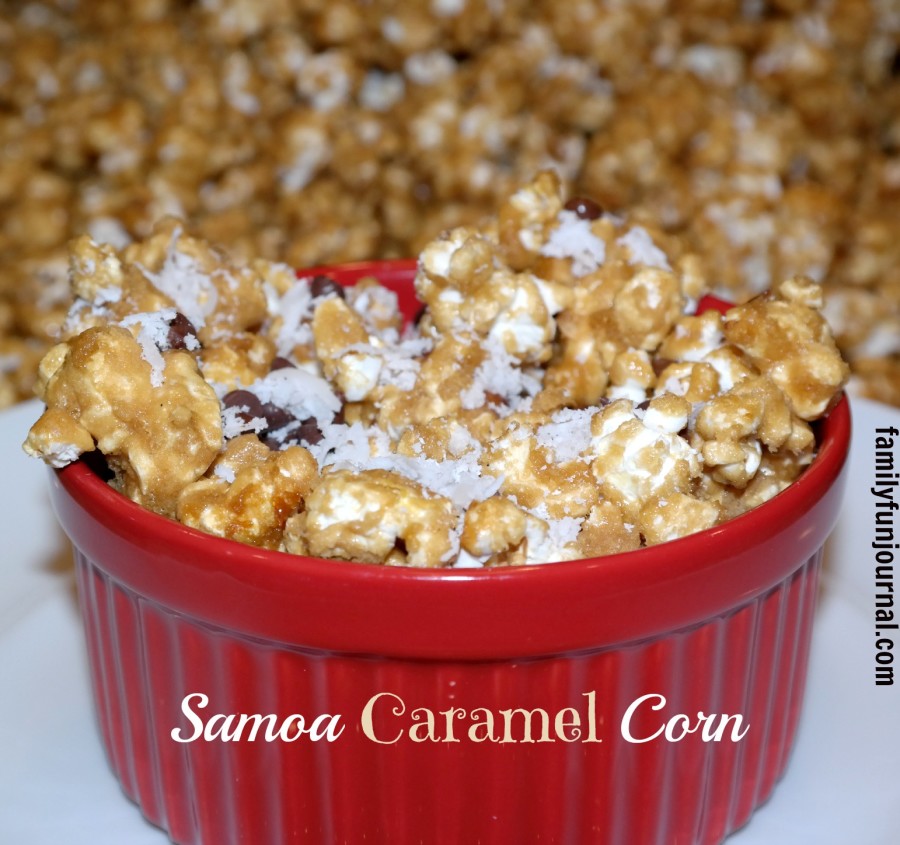 Since this film reminds me of my childhood, I wanted to make a dessert that I liked as a kid. Since I was a girl scout, my favorite cookie is the Samoa. So, I came up with a caramel corn recipe that features the flavors of my favorite cookie. It is AMAZING! Trust me, one bite of this caramel corn, and you will be hooked.
Samoa Caramel Corn Recipe
Samoa Caramel Corn
Ingredients
8 cups popcorn
¾ cups brown sugar
6 Tbsp. butter
3 Tbsp. corn syrup
¼ tsp. vanilla bean paste or vanilla extract
¼ tsp. salt
¼ tsp baking soda
1 cup mini chocolate chips
1 cup shredded coconut
Instructions
Preheat oven to 300.
Pop 8 cups of popcorn.
Put in a large bowl and set aside.
In a pot, combine brown sugar, butter and corn syrup. Stir until the mixture beings to bubble.
Boil for about five minutes.
Remove from heat and add the vanilla, salt and baking soda. Stir to combine.
Pour over the popcorn and stir quickly to coat it.
Spread onto cookie sheets and bake for 20 minutes, stirring halfway through.
Remove from oven and allow to cool.
Once cooled, toss all of the popcorn with the mini chocolate chips and coconut.
Store in plastic bags or containers.
Now, that you've seen my recipe, visit the other Blog, Film, Food participants to see their amazing dishes.
The Grant Life-Chocolate covered macaroon bars
Kirsten Oliphant-Homemade chocolate bars
Mom's Confession-Chocolate ice cream
The Involuntary Housewife-Blueberry truffles
Eat, Pray, Read Love-Salted caramel fudge
Gleeful Gourmand-Darkest chocolate cake 
Meal Planning Mom-Brownie bites
Blog, Film, Food Giveaway
One winner will receive a copy of Willy Wonka and The Chocolate Factory and Charlie and The Chocolate Factory on DVD. To enter, see the rafflecopter below!