The Pound Puppies are back for more zany adventures in a brand new DVD.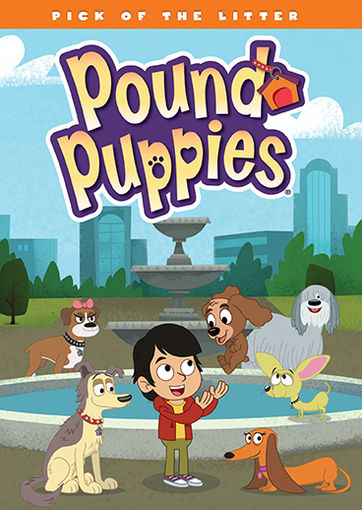 (I received Pound Puppies Pick of the Litter to facilitate this review. All thoughts and opinions are my own.)
On July 14, just in time for summer break, Pound Puppies Pick of the Litter arrives on DVD from Shout! Factory Kids and Hasbro Studios.
Lucky, Niblet, Cookie, Squirt and Strudel are back for more adventures! I really love their unique names! So much fun!
In these five funny episodes, the puppies continue their mission to find the perfect homes for lonely dogs.
Pound Puppies Pick of the Litter DVD
Dog on a Wire
Pound Preemies
Cuddle Up Buttercup
The Pups Who Loved Me
Im Ready For My Close Pup
Our favorite episode is Dog on a Wire. This episode is all about the circus. It was funny to watch Strudel become the unexpected star of the circus. You will have to check it out.
We always enjoy watching Pound Puppies. My daughter thinks the characters are hilarious. She loves that the puppies are always on a mission to help other dogs.
In a way, they are kind of like dog super heroes. They have special command center, cool gadgets and are always making strategic plans to help their fellow dogs. Even though things don't always go as planned, they always work hard to complete their missions.
This DVD is full of fun adventures. With the Pound Puppies, you never know what will happen in each episode. The characters always find themselves in zany situations.
This DVD features the voice talent of Alanna Ubach, Eric McCormack, John DiMaggio, M. Emmet Walsh, Michael Rapaport and Yvette Nicole Brown.