I received a Pleybox to facilitate this review. All thoughts and opinions are my own.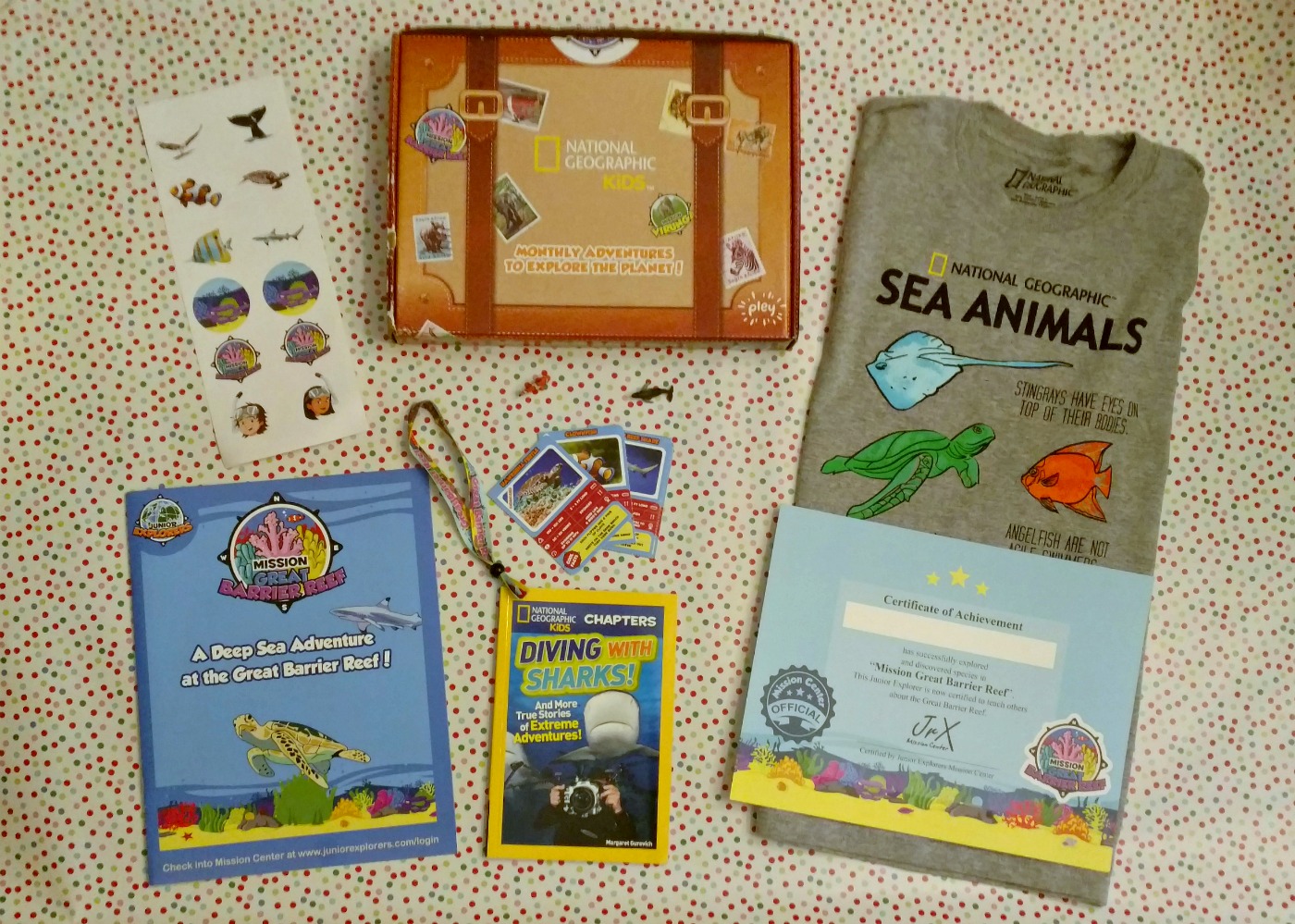 It can be super difficult to find the perfect gift for the children in your life. Sure, you can always buy a toy, however, sometimes it is better to give a gift that is educational and exciting!
Pley is a company that takes gift giving to the next level. For a nominal fee, you can send a variety of themed boxes to children. Not only will kids love these innovative boxes, they will have so much fun learning about whatever items are inside!
I received the National Geographic Kids Pleybox. The theme was centered around the Great Barrier Reef. First, the shipping box is super cute! It looks just like a piece of luggage! I'm sure we will get plenty of use out of the box in the future. My daughter was SO excited to open it up.
Inside we found all sorts of fun and educational items within the Great Barrier Reef theme.
The Pleybox features materials about the Great Barrier Reef having a high biodiversity. It discusses coral and a variety of sea creatures.
Here's what is inside this Pleybox:
A T-shirt with sea creatures on it
National Geographic Kids book about sharks
A sheet of stickers featuring Great Barrier Reef creatures
A super cool bracelet
Two small animal figurines
An activity booklet
Access to an online digital game that features the Great Barrier Reef
Whether you are looking for a last minute gift, or want to provide educational entertainment for your child, consider Pley!