#shop #compare2win I am a member of the #CollectiveBias Social Fabric® Community. Collective Bias has provided me with compensation for my time and effort to evaluate this website. Participation in this program is voluntary. As always, all opinions are 100% my own.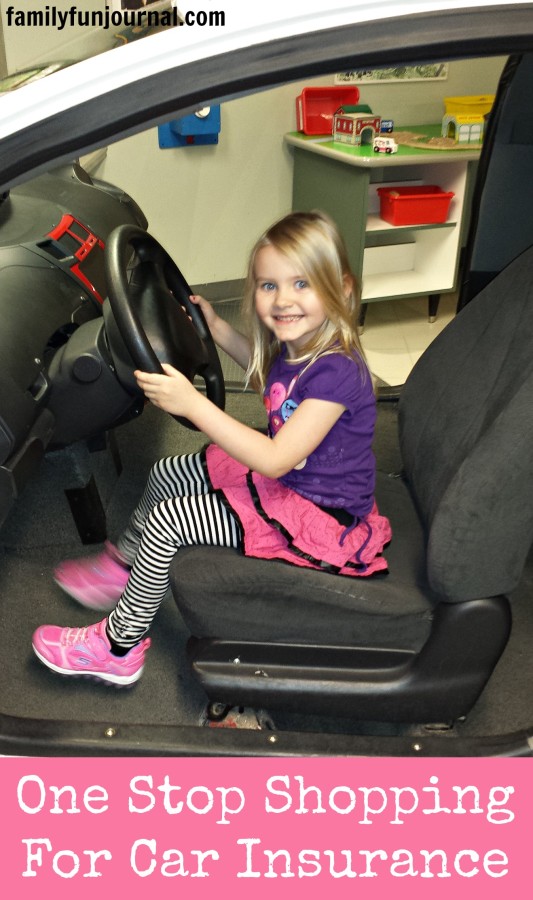 My daughter cannot wait to drive. Even though she is only four, her favorite things is to pretend to drive. During a recent trip to our children's museum, she loved driving the truck.
While driving is fun, most people don't look forward to shopping for car insurance. Now, there is is a super easy way to find the right plan online. Not only can you shop multiple carriers, you can compare car insurance rates with autoinsurance.com.
This is quite a change from the time I started paying for my own insurance.
I remember the day I got my driver's license. I was so excited to finally have the ability to drive myself around! All through college, I enjoyed driving my car, while my parents paid for my insurance.
When I graduated, and started paying for my own car insurance, I learned how difficult it was to compare insurance rates.
Instead of making numerous calls to different auto insurance providers, there is an easy way to one stop shop.
Autoinusrance.com is the first of its kind one stop shop site for consumers. It is a super simple way to get multiple insurance quotes at one time. If you live in Texas, Arkansas, Oklahoma, Missouri, Louisiana, Tennessee or Mississippi, you can access the Web site's features.
Here are my favorite things about Autoinsurance.com:
Get real time quotes from top carriers.
Customize and make changes to the policy and see it immediately reflected in the pricing.
Purchase policies directly through the site.
No cost to search and compare quotes.
No obligation to buy.
Shop six top national carriers including Progressive, Travelers, Esurance, 21st Century, The General and Safeco.
Search, compare and purchase a car insurance policy in a very short amount of time.
How to Shop For Auto Insurance
To get started, visit autoinsurance.com and enter your ZIP code.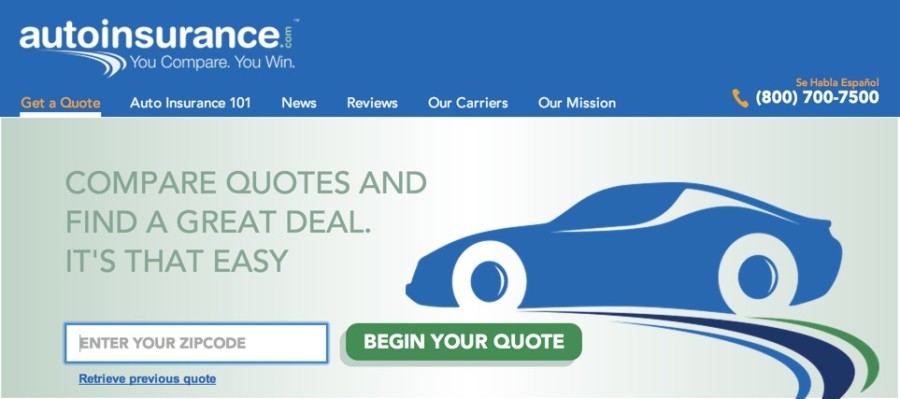 There are two ways to enter your information. You can let the Web site look up the relevant information or enter it yourself.
I let the Web site look up my information. A few moments later, I was able to compare numerous car insurance policies.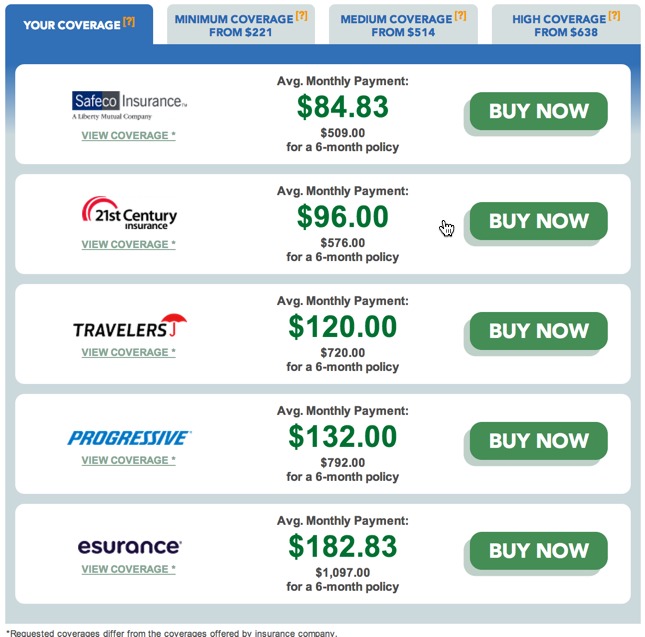 It was incredibly easy to pull up these quotes. I loved the ability to look at all of the quotes in one location.
So, if your'e looking for a car insurance policy or want to compare other companies to your current provider, check out autoinsurance.com
For more information about autoinsurance.com, you can visit them on Facebook or Twitter.