I received Odd Squad Villains: Best Of The Worst to facilitate this review. All thoughts and opinions are my own.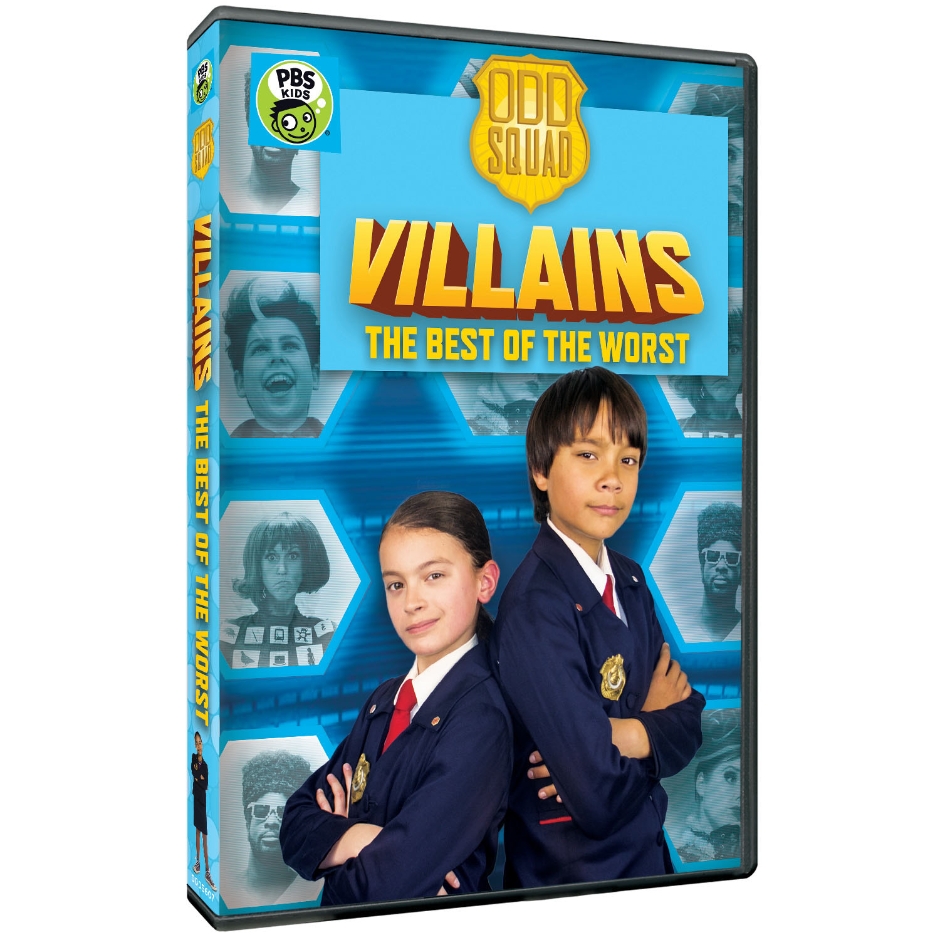 Thanks to the Fred Rogers Company and Sinking Ship Entertainment, the Odd Squad is back in an all-new DVD featuring villains! Join everyone's favorite agents, Olive and Otto, as they use math and problem-solving skills to overcome villains. The agents work together to save the day!
This DVD features three episodes that are sure to be a hit with children of all ages! Filled with educational entertainment, this DVD features episodes centered around problem-solving skills. The agents have to stop Odd Todd from making people invisible! The agents have to work together when the Puppet Master turns everyone into puppets! They also have to stop Fladam from destroying the city's cubes. Finally, they have to recover Ms. O's super important briefcase from the Shape Shifter.
Odd Squad Villains: Best Of The Worst Episodes:
Now You Don't See Me
The Briefcase
Flatastrophe
Puppet Show
We are huge fans of the Odd Squad. Not only are the episodes educational, they are extremely fun! There is plenty of humor blended with learning opportunities. This is one series your children can watch over and over again. As a parent, I appreciate that Odd Squad empowers kids. My daughter loves that the agents are kids her age.
The Odd Squad is a Daytime Emmy Award-winning program. Geared toward children ages 5-8, it focuses on math and basic problem-solving skills. It is created by Tim McKeon and Adam Peltzman and produced by The Fred Rogers Company and Sinking Ship Entertainment. The show airs daily on PBS KIDS (check local listings).
For more information about Odd Squad Villians: Best Of The Worst, visit PBS.