For an easy and inexpensive Halloween costume, check out this no-sew Incredible Hulk outfit!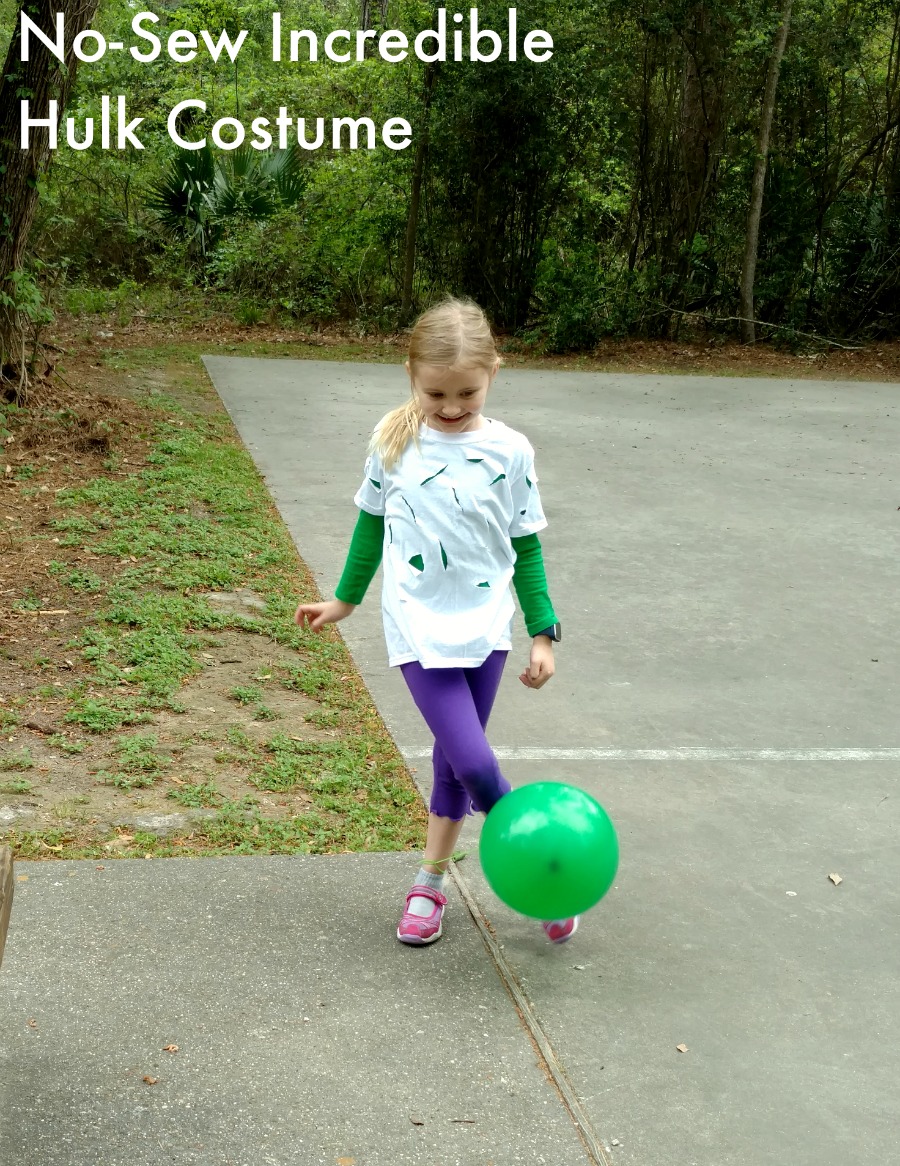 I have a confession, I can't sew. Sure, I can sew a button or do small things with a needle and thread, but I can't operate a sewing machine. Over the years, I've tried. Things just don't work out.
I still feel stressed out when I think about high school home economics. I had to sew a cupcake pillow on a sewing machine. Things didn't go well.
However, I love to be crafty. So, I improvise. I use iron on hem tape and glue sticks. Sometimes, when I'm feeling really enterprising, I will sew by hand.
When my daughter was invited to a super hero birthday party, I had to come up with a costume. So, I put together a really easy and super fun Incredible Hulk outfit for her to wear to the event. It turned out great! We were even able to use pieces of clothing from her own closet. So, this costume was a great bargain!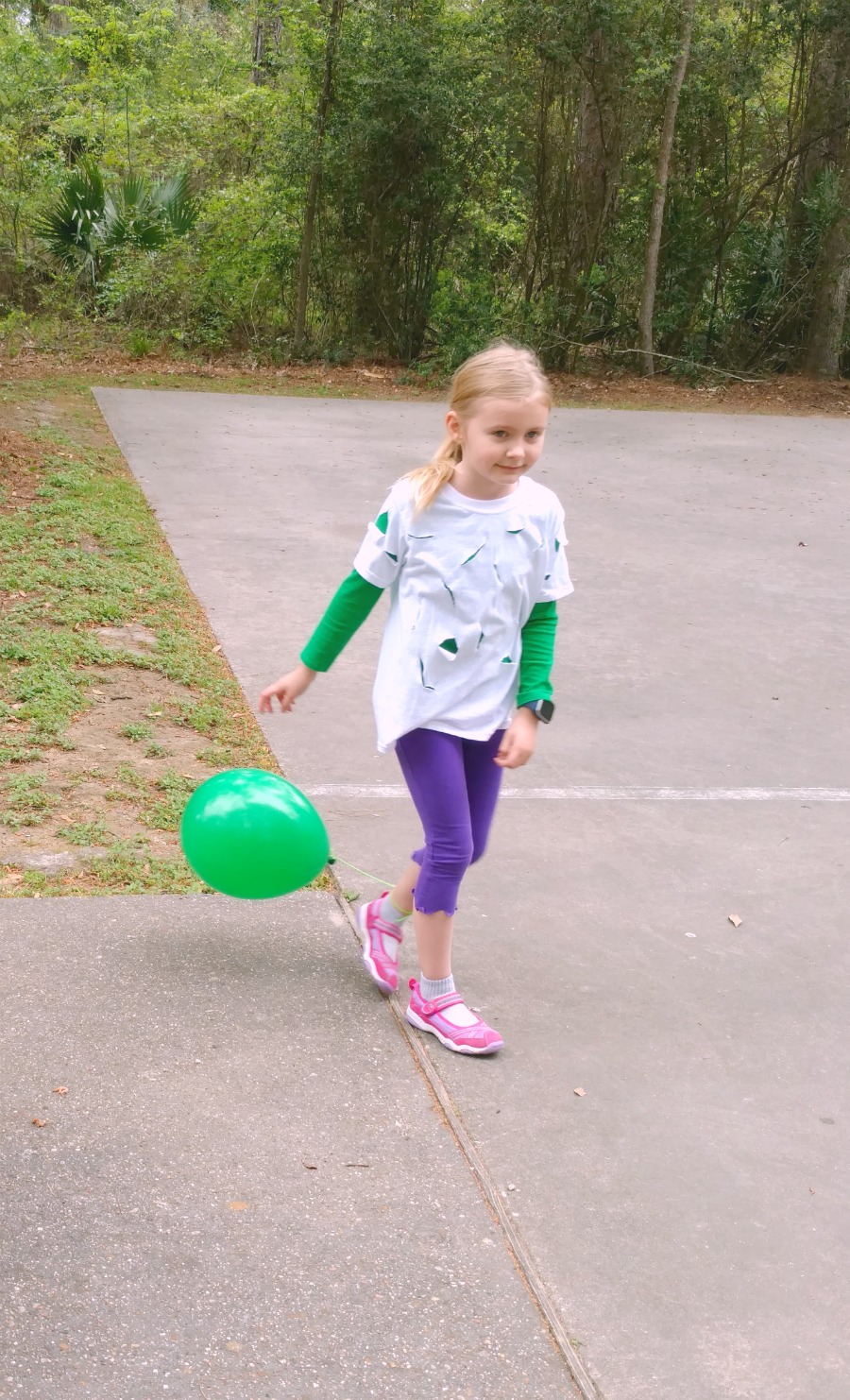 Incredible Hulk Halloween Costume
Supplies:
White t-shirt (a little oversized is best)
Long sleeve green shirt
Purple pants
Scissors
Instructions:
Using the scissors,  cut long "rips" in the white shirt.
Cut a zigzag pattern on the bottom of the purple pants.
Layer the green shirt under the white t-shirt.
Pair with the pants.
To take this costume to the next level, you could add green knee socks and face paint.