If you're looking for a delicious, no bake peanut butter dessert, check out this incredible recipe!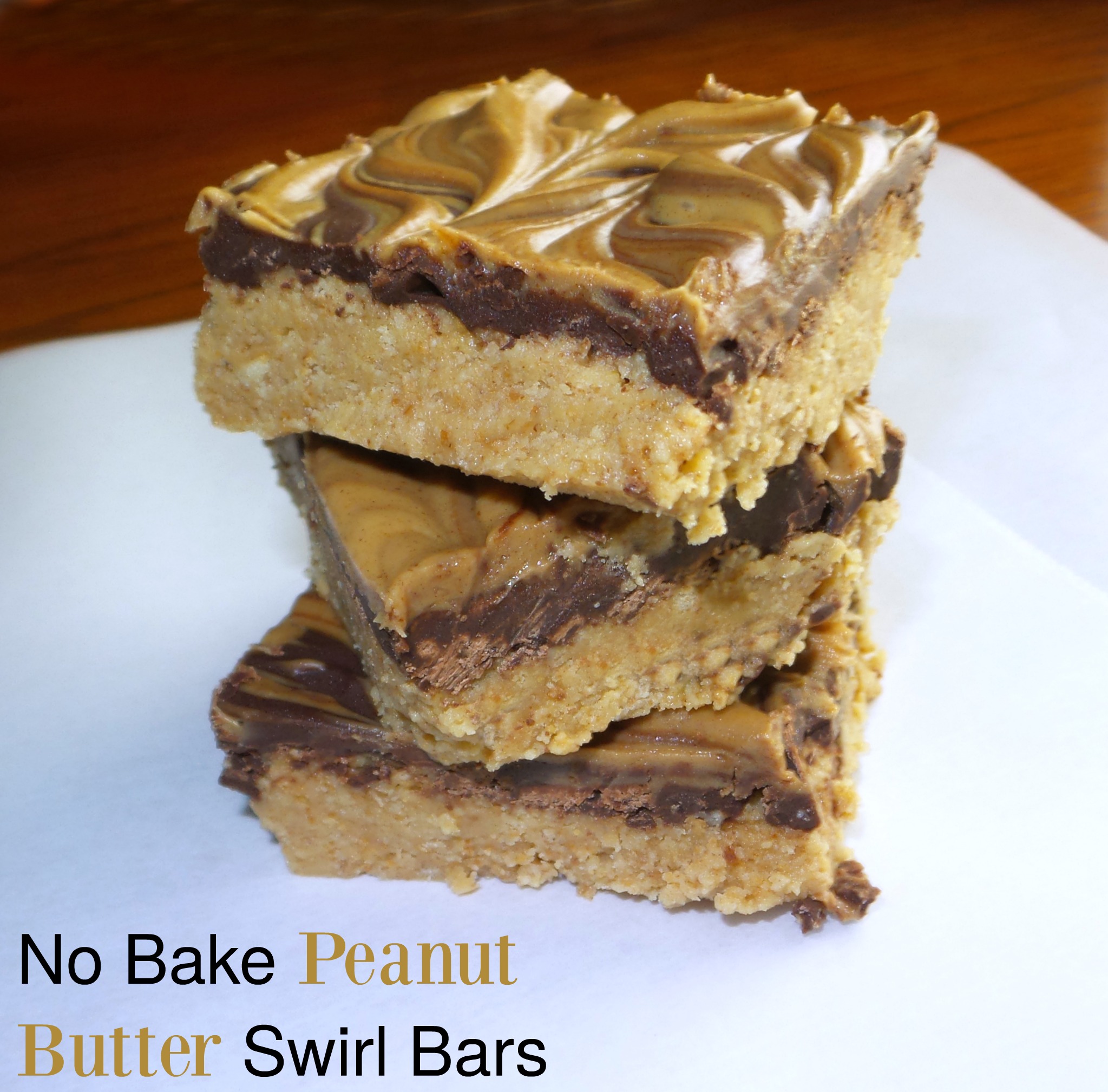 We cannot get enough of these amazing peanut butter bars! While it is incredibly easy to prepare this dessert, it is really difficult to wait for them to set up in the refrigerator! Once they are ready, however, you will be rewarded with a decadent treat.
These bars are the perfect summertime dessert. Sure, you can completely enjoy them all year long, but they are ideal for hot weather.
I think they are great for summer because they are cold and you don't have to turn on the oven!
The other night, my daughter asked me if we could make a dessert together. Since it was really hot outside, I decided to whip up a batch of these yummy no bake peanut butter swirl bars.
She helped with the entire process and had a ton of fun!
Not only does this dessert taste out-of-this-world, it looks pretty neat, too!
No Bake Peanut Butter Swirl Bars
No Bake Peanut Butter Swirl Bars
Ingredients
For the bars
½ cup melted butter
1¼ cup graham cracker crumbs (about 10 sheets)
1 cup powdered sugar
¾ cup peanut butter
For the topping
1 cup melted chocolate chips
2 Tbsp. melted peanut butter
Instructions
For the bars
Grease a 9X9 pan with butter.
Combine all of the ingredients in a bowl.
Stir thoroughly.
Spread the mixture evenly into the pan.
For the topping
Top the peanut butter bars with the melted chocolate.
Spread to form an even layer.
Spoon the melted peanut butter on top of the chocolate in rows.
Take a knife and drag it through the peanut butter to create a pattern.
Allow the bars to cool in the refrigerator for an hour.
I hope you enjoy these incredibly decadent peanut butter swirl bars!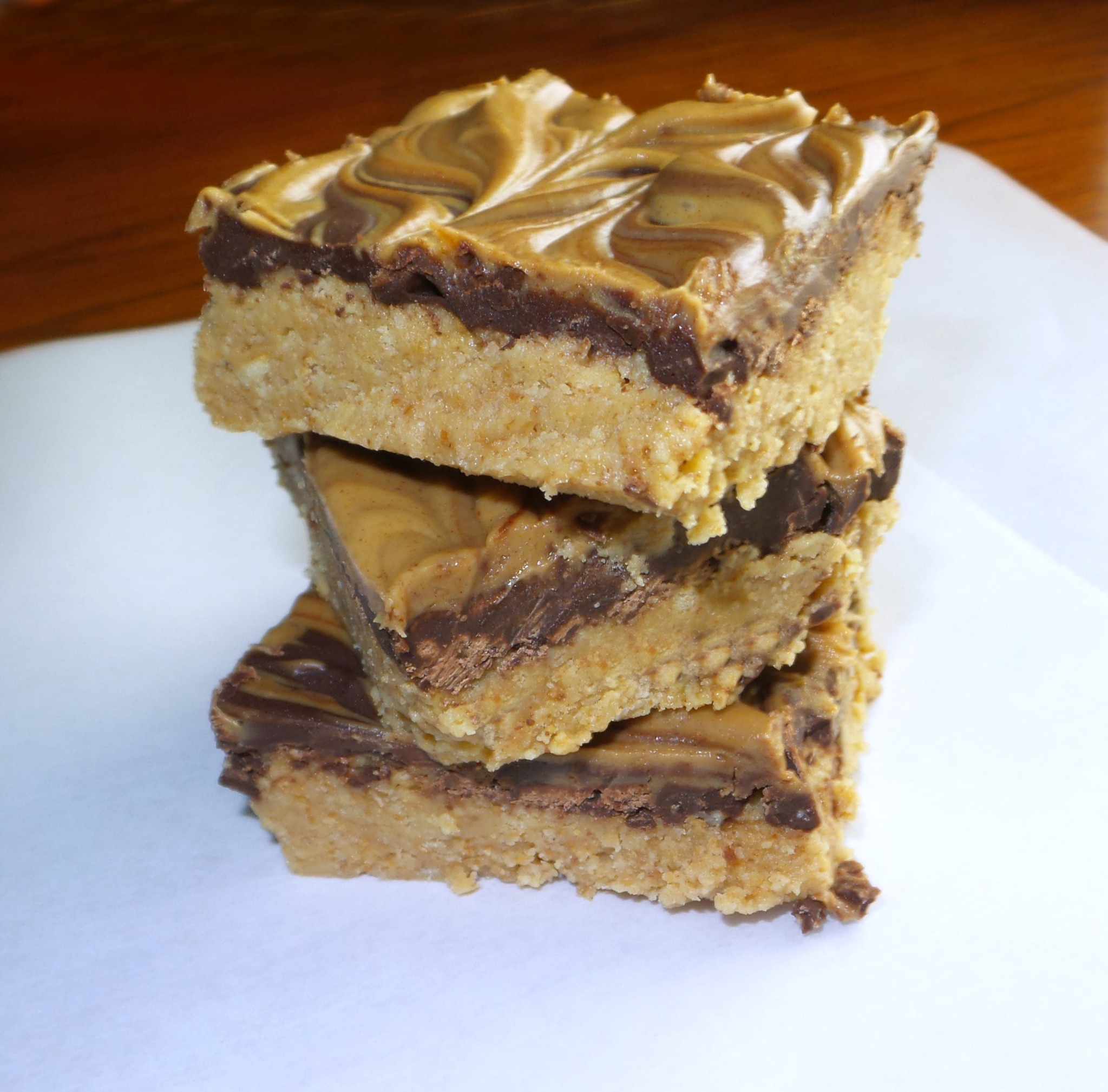 For another no bake recipe, check out these no bake blueberry cheesecake parfaits and creme brulee no bake cheesecakes.