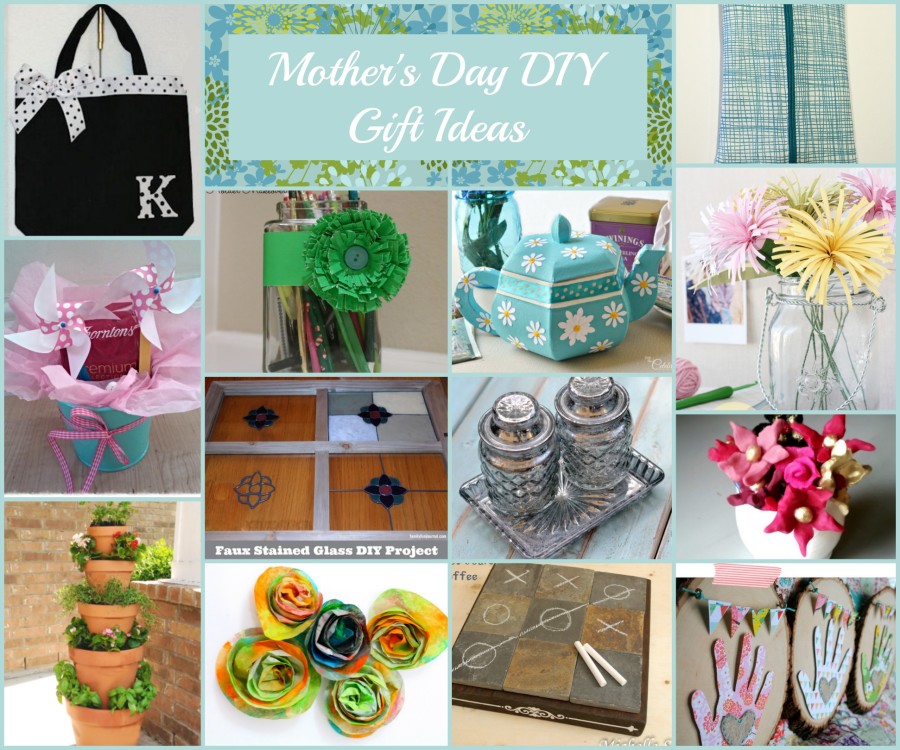 Mother's Day is this weekend. Here are several DIY gift ideas that will allow you to create a special gift for your mom.
The simple DIY monogrammed tote by About Family Crafts is perfect for Mother's Day. You could fill it with all of your mom's favorite things.
Little Red Window made a simple zipper pencil case that looks anything but simple. Your mom could easily use this to hold pencils or makeup. It is such a cute case.
The Happy Creations offered a last minute gift tutorial. She offers tips on how to create and arrange a last minute gift in a pot.
This duct tape pen holder makeover is so much fun. You could do this easy DIY project and fill it with pens for your mother.
Little Miss Celebration created a crafty paper mache teapot box. Can you imagine anything cuter than a teapot box that holds tea? I love this project.
Live Laugh Rowe wrote about these amazing DIY paper spider mums. This is a creative change from buying flowers from the store. These spider mums have staying power. You don't have to worry about them wilting or dying.
This faux stained glass DIY project is really easy to complete. I bought this window from Target. You can customize it with your choice of stained glass designs and colors. I know I would love to receive this unique DIY gift.
Architecture of a Mom created these stunning DIY mercury glass jars. Can you believe these started out as plain jars from the Dollar Store? These jars and tray look so high end. This is one knock out DIY project.
My DIY Corner made these cold porcelain flowers. This is a great way to customize a handmade bouquet for your mom.
The DIY vertical planter from Sweet Bella Roos is amazing. I love the look of this project. This is a great way to create a small herb garden.
The Kids Activities Blog posted about these pretty coffee filter crafts roses. You could easily attach these to sticks or pipe cleaners to create a bouquet for you mom.
So Here's My Life created this amazing DIY coffee table tic tac toe board. This project looks like so much fun. Who doesn't love a game of tic tac toe? Im sure any mom would be happy to get this gift.
Tip Junkie posted about this gifts from the heart handprint in her roundup. I love that this gift is personalized with your child's handprint.
I hope these projects provide you with Mother's Day gift DIY inspiration.