I was given the opportunity to view Monkey Up to facilitate this review. All thoughts and opinions are my own.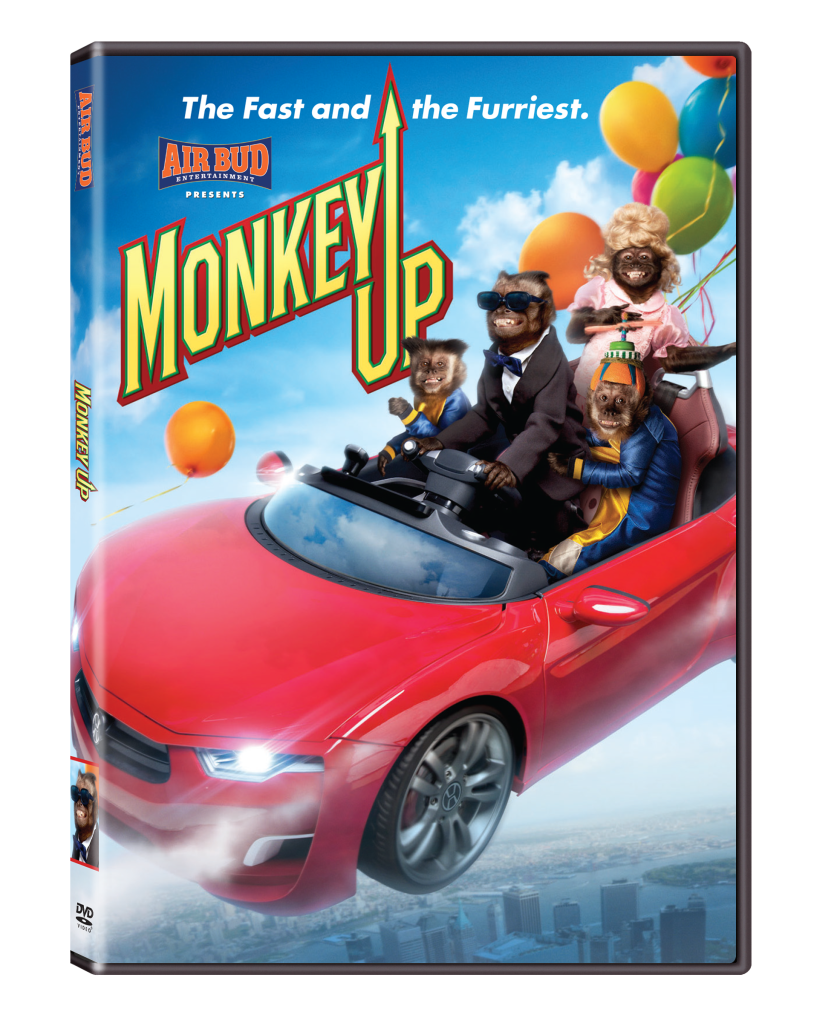 What could be better than a film about a monkey? How about a film that features a famous talking monkey and a zany cast of characters? From Air Bud Entertainment, Monkey Up, is a film the entire family will enjoy watching together.
This film stars everyone's favorite monkey, Crystal. You may recognize this talented Capuchin monkey from Night at the Museum, We Bought A Zoo and dozens of other popular films. This is Crystal's first starring role in a full length feature film.
In Monkey Up, Crystal plays Monty, the star of the Monkey Up energy drink commercials.
Monty isn't happy settling for commercials and wants to become a famous actor in Hollywood.
When the owner of the Monkey Up energy drink finds out about Monty's plans, he decides to stop Monty from pursuing his dreams.
Monty escapes the owner's greedy clutches with help from his new family, the Andrews, and his crazy primate siblings.
During his quest for fame, Monty learns the important lesson that family means more than fame or fortune.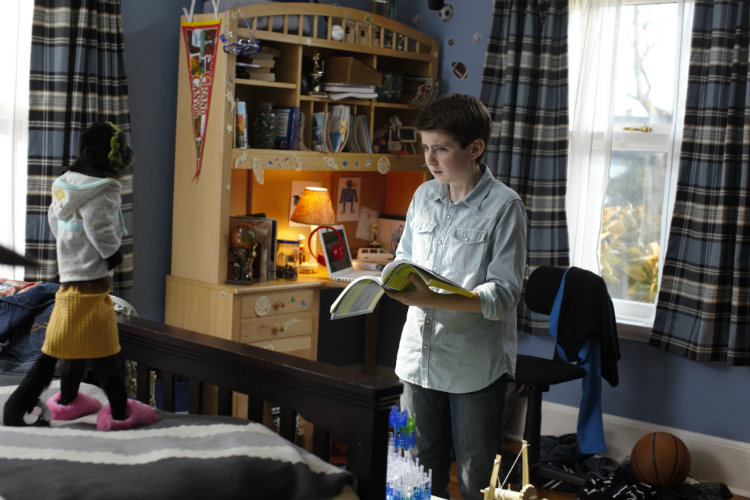 This movie is full of adventure and plenty of hilarious moments. We loved Monty's zany siblings. Their crazy antics made us laugh. You will be so impressed by the monkeys in this film. Their performances are amazing.
Monkey Up Trailer
Monkey Up has been rated family friendly by the Dove Foundation.
It also stars John Ratzenberger (TV's Cheers, all Pixar films), David Milchard (YouTube sensation Convos with my 2-Year-Old), Danny Woodburn (Teenage Mutant Ninja Turtles 2), Erin Allin O'Reilly (Dumb and Dumber to), Jonathan Mangum (House at the end of the Drive) and Skylar Astin (Pitch Perfect 2) as the voice of Monty. Monkey Up is directed by Robert Vince.  It is written by Robert Vince, Anna McRoberts, Kirsten Hansen and Mary Pocrnic. It is produced by Anna McRoberts.
Monkey Up is available on Digital HD now and will be released on DVD on Feb. 2, 2016.
Monkey Up Giveaway
I'm excited to announce that I'm giving away two Monkey Up DVDs to Family Fun Journal readers. At the end of the giveaway, two winners will be selected and each will receive a Monkey Up DVD. To enter, see the rafflecopter below.
a Rafflecopter giveaway

Terms and conditions
Family Fun Journal is hosting this giveaway on behalf of Air Bud Entertainment.
Facebook, Twitter, Instagram and Pinterest in no way sponsor or endorse this giveaway.
By clicking the green "I did this!" buttons you are confirming that you completed these entries and give Family Fun Journal permission to contact you via email and to announce your win.
Void where prohibited or restricted by law. Must be at least 18 years of age to enter.
Family Fun Journal is not responsible for prize fulfillment.