Mock Mimosas are a great breakfast beverage. Your family will love this fizzy, citrusy drink!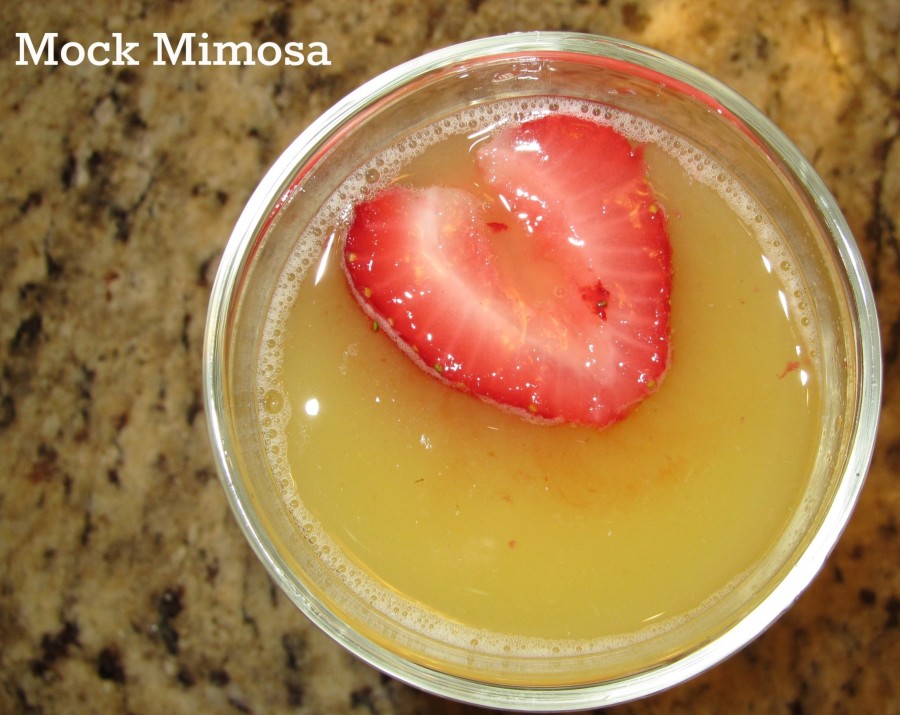 Mimosas are one of my favorite drinks. They elevate an ordinary breakfast to an entirely new level. Because I'm all about family fun, I wanted to make a family-friendly version of this popular drink.
When I was figuring out how to put this drink together, I had some very specific requirements. I wanted it to be carbonated and have a great citrus flavor.
My favorite part of a mimosa is the carbonation.
You can use either sparkling juice or sparkling water. I prefer using sparkling water in mine. My daughter, however, prefers sparkling grape juice in her drink. The addition of sparkling juice to the orange juice is just a little too sweet for me. Kids, however, love it.
The other important component of this drink is orange juice. I usually buy a great-tasting orange juice for this beverage. You can totally use fresh squeezed if you prefer.
This is very simple to put together. I love that you can quickly prepare the mock mimosas and serve them immediately.
Mock Mimosas
Mock Mimosas
Ingredients
2 cups orange juice
1&1/2 cup chilled sparkling grape juice or sparkling water
Strawberries for garnish
Instructions
Mix the orange juice and the sparkling grape juice (or sparkling water) in a large pitcher.
Pour into glasses and top each with a strawberry.
 I hope your family enjoys these delicious mock mimosas!