I received Miraculous Tales of Ladybug & Cat Noir to facilitate this review. All thoughts and opinions are my own.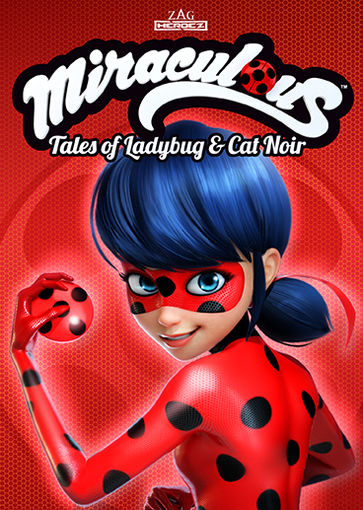 Miraculous Tales of Ladybug & Cat Noir, a new 3D CGI animated series, is available from Shout! Kids in collaboration with ZAG.
This DVD features seven episodes, bonus features and a French language track. This popular show has been airing on Nickelodeon.
Two normal kids, Marinette and Adrien, live in Paris. When the villain Hawk Moth threatens their city, they transform into Ladybug and Cat Noir. They even get superpowers from their magical friends.
Things get complicated when Hawk Moth starts turning normal people into villains. The two superheros have to work together to save their city.
In order to transform into Ladybug, Marinette has to have a magical assistant, Tikki, and a special accessory.  Tikki uses a very special pair of earrings to transform Marinette into the red and black spotted superhero. However, even though she is powerful, her powers only last for a certain amount of time.
Even though Cat Noir helps Ladybug, she doesn't know his true identity. Regardless, the two friends use their skills and work together to defeat the bad villain Hawk Moth.
Miraculous Tales of Ladybug & Cat Noir DVD Episodes
The Bubbler
Mr. Pigeon
Stormy Weather
Timebreaker
Copycat
The Pharoah
Lady Wifi
Bonus Features: Episode animatics, sing-along and interviews with the cast and crew
These episodes are packed with colorful animation and special effects. They are also full of heroic actions.
My daughter enjoyed watching this DVD and the adventures of these unique, trendy super heroes.
She really liked Ladybug. From her red and black costume, to her special, magical accessory, Ladybug is one fierce super hero.
For more information about this DVD, visit Shout! Factory.