#guardiansofthegalaxy
On Monday, May 19, at 10 a.m. PST, join the cast of Marvel's Guardians of the Galaxy for a live question and answer session. Participants include Chris Pratt, Dave Bautista, Karen Gillan and Director James Gunn. This session will take place on Guardians of the Galaxy Facebook page. Make sure you log in and get answers to your questions about the film.
Not only can you participate in a live  Q & A session, you can catch the exclusive world premiere of the trailer only on Facebook. It should be a really fun experience!
Here is the new Guardians of the Galaxy poster: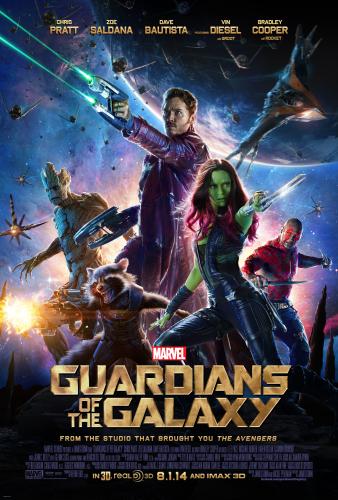 Guardians of the Galaxy is a Marvel film. It is an action-packed adventure in space. A brash adventurer, Peter Quill, is the object of a bounty hunt after he steals a mysterious orb that is coveted by a very powerful villain named Ronan.
To help evade Ronan, he forms an uneasy truce with a bunch of misfits including a raccoon named Rocket, a tree-like humanoid named Groot, the enigmatic Gamora and revenge driven Drax the Destroyer.
Quill must rally his ragtag rivals and make a desperate last stand to protect the fate of the galaxy.
This is going to be a great movie. If you liked Iron Man, Thor, Captain America and the Avengers, this film will be something you wont want to miss. I don't know about you, but I cant wait to see this unique group of characters come together to save the galaxy. I wonder what kind of cameo Stan Lee will have in the film?
The film stars Chris Pratt, Zoe Saldana, Dave Bautista, featuring Vin Diesel as the voice of Groot, Bradley Cooper as the voice of Rocket, Lee Pace, Michael Rooker, Karen Gillan, Djimon Hounsou, with John C. Reilly, Glenn Close as Nova Prime Rael and Benicio del Toro as The Collector.
The film opens Aug. 1.