I received the My Little Pony Friends Across Equestria DVD to facilitate this review. All thoughts and opinions are my own.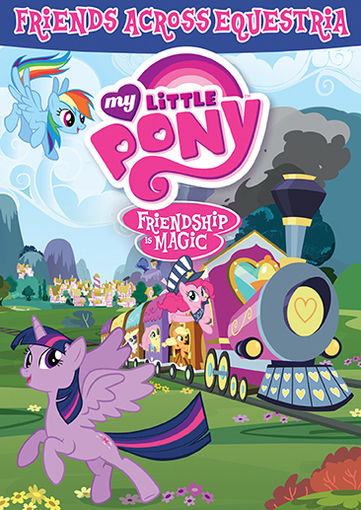 My Little Pony Friendship is Magic is back with an all new DVD from Shout! Kids in collaboration with Hasbro Studios. Friends Across Equestria is full of fun and adventure.
This DVD contains five episodes featuring the popular ponies. It also includes the 100th episode, Slice of Life.
You can join Twilight Sparkle and her pony friends, Applejack, Rarity, Pinkie Pie, Rainbow dash, Fluttershy and Spike, as they enjoy life in Ponyville. They all work together to spread the message of friendship across the entire kingdom of Equestria.
Here is a clip:
My Little Pony Friends Across Equestria Episodes
Make new friends, but keep discord
Slice of life
Amending fences
Made in Manhattan
The mane attraction
The DVD also contains a bonus sing-along feature.
For more information about this DVD, visit Shout! Factory.