I received the KIDZ BOP Christmas Wish List CD to facilitate this review. All thoughts and opinions are my own. This post contains affiliate links.
Since Christmas is just around the corner, it is time to start listening to holiday music. For a great option, check out the KIDZ BOP Christmas Wish List CD. It is the perfect way to get ready for the holidays.
Your family will love this collection of upbeat holiday songs. From classic caroling songs to newer releases, this CD is packed with Christmas favorites.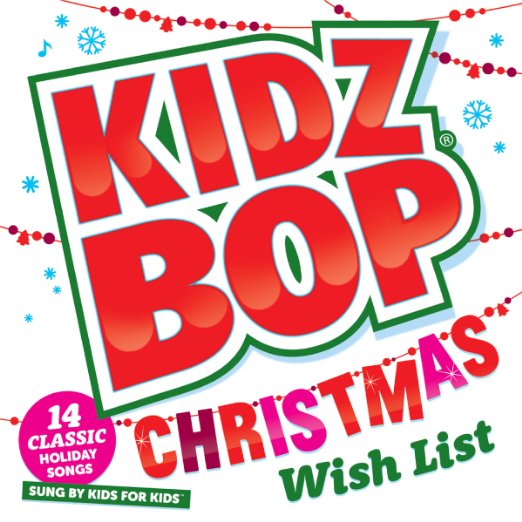 KIDZ BOP Christmas Wish List Songs
Santa Claus is Coming to Town
All I Want For Christmas Is You
Jingle Bell Rock
Last Christmas
Mistletoe and Holly
It's the Most Wonderful Time of the year
Must Be Santa
Blue Christmas
Up On The Housetop
Christmas Wrapping
Winter Wonderland
Rockin Around The Christmas Tree
I Saw Three Ships
White Christmas
We really like the KIDZ BOP Christmas Wish List CD. It is our new family favorite. My daughter loves to sing along with the KIDZ BOP Kids.
As a parent, I was thrilled to notice that this CD contains a lot of my favorite Christmas songs.
About KIDZ BOP
We love KIDZ BOP music. KIDZ BOP CDs feature popular songs with kid-friendly lyrics. In addition, all of the songs are performed by kids.
For five years, Billboard Magazine has named KIDZ BOP the number one kids' artist in the United States. If you listen to one of their CDs, you can easily see how the group earned this designation.
Each time I listen to a KIDZ BOP CD, I'm surprised that the songs are performed by kids. It is so impressive.
For more information about KIDZ BOP, visit their site.