#KIDZBOP29 #review I received KIDZ BOP 29 to facilitate this review. All thoughts and opinions are my own.
On July 10, KIDZ BOP 29 will rock its way onto store shelves. This is an upbeat, fun-filled music CD!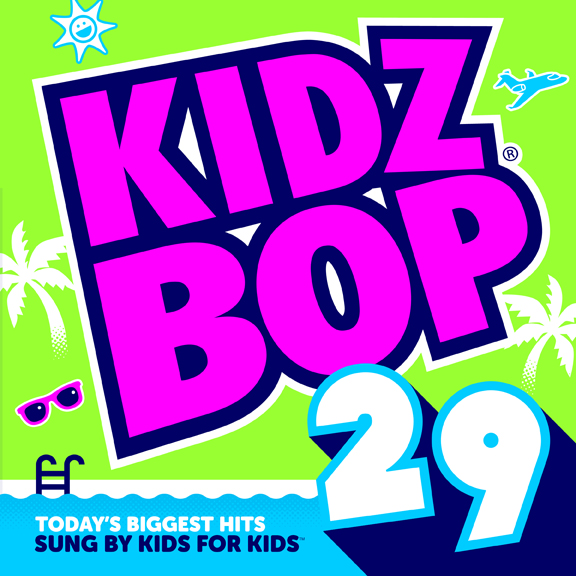 We are huge fans of KIDZ BOP. So, we were super excited to receive the all new KIDZ BOP 29. Seriously, we always look forward to every KIDZ BOP release.
We recently went on a family road trip. KIDZ BOP 29 made our drive so much fun. I love that my entire family can enjoy the same music. My daughter danced and sang in the backseat the entire time we were in the car. We had a blast.
My daughter loves KIDZ BOP because it is music performed by other kids. As parents, we like KIDZ BOP because we can listen to popular songs with family friendly lyrics.
Did you know KIDZ BOP is the number one music brand for kids?
KIDZ BOP 29 Songs:
Sugar
Style
Time Of Our Lives
GDFR
Love Me Like You Do
Want To Want Me
Outside
Shut Up And Dance
I Want You To Know
Dear Future Husband
Centuries
FourFiveSeconds
Honey, I'm Good
See You Again
For the last 15 years, KIDZ BOP has sold more than 15 million albums. KIDZ BOP is often a child's first introduction to pop music.
KIDZ BOP releases four major albums a year. For the last five years, Billboard Magazine has named KIDZ BOP Kids the #1 Kids' Artist in the United States.
KIDZ BOP Tour
You can also take your children to see KIDZ BOP live. The performers put on more than 25 live shows a year. You can visit the KIDZ BOP Tour page for more information.
KIDZ BOP Radio
Did you know you can listen to KIDZ BOP 24 hours a day, seven days a week? We are so happy to learn that we can find some of our favorite music online at SiriusXM channel 77. The station features a POP STAR Party hosted by KIDZ BOP.