I received Inside Out on DVD to facilitate this review. All thoughts and opinions are my own.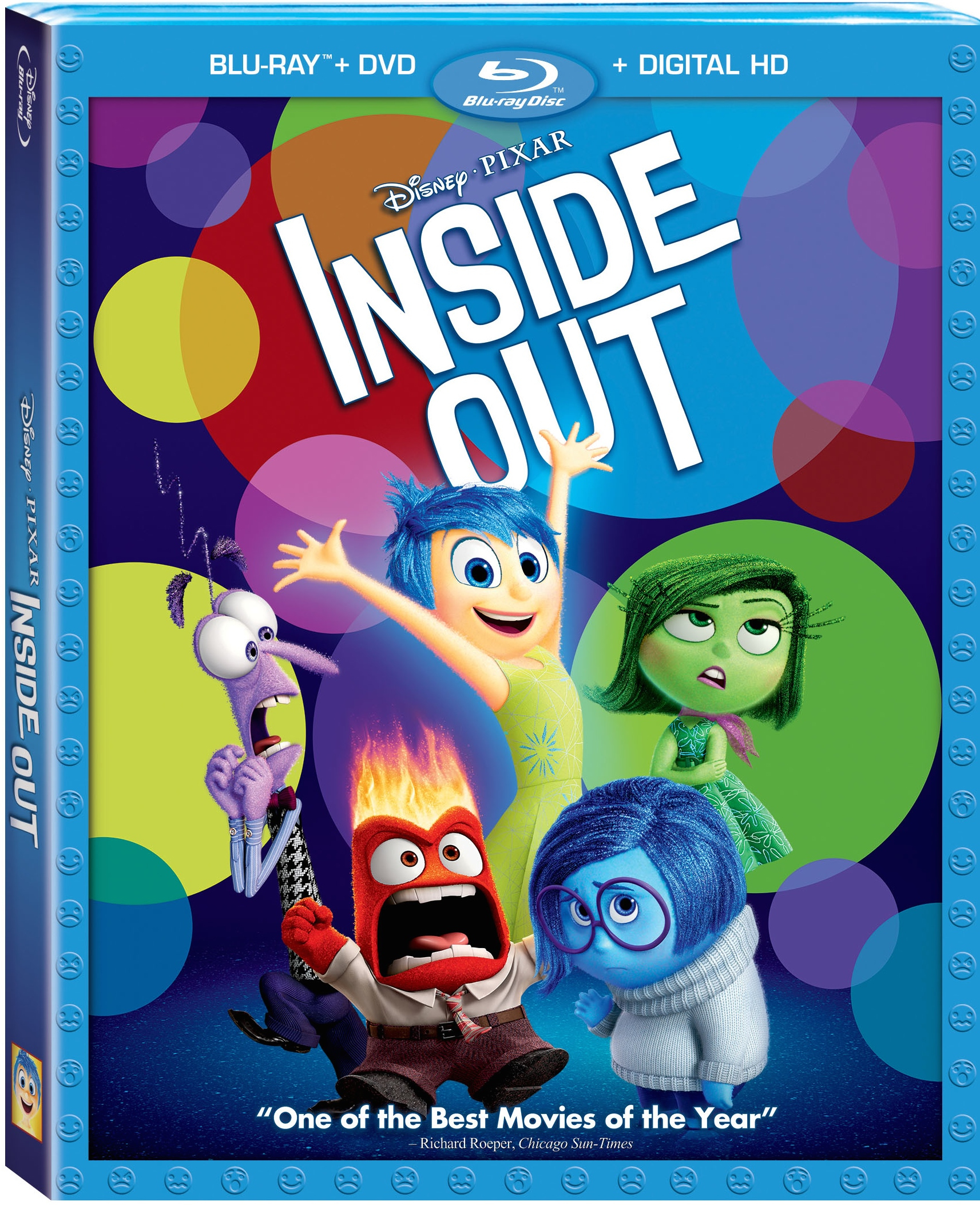 I'm so excited to announce that Disney-Pixar's Inside Out is now available on Blu-ray 3D, Blu-ray Combo Pack, DVD and On Demand.
I love family friendly movies like Inside Out. We've had so much fun watching this movie together.
Back in May, we were extremely fortunate to watch a working version of this movie at the Disney Social Media Moms Celebration.
During the conference, we heard directly from the film's producer, Jonas Rivera. I was so impressed by the incredible amount of the work that went on behind the scenes to make this film come together.
It is so interesting how they start with an idea and develop it over time. So many people worked tirelessly to produce this amazing family film.
Since viewing the working version, I've seen the film several more times. My whole family loves it. This is a special movie that is sure to be a classic.
My daughter has officially declared that this is her new favorite movie.
The film centers around a young girl named Riley, who is guided by her emotions.
Each emotion is played by a different actor. Joy is Amy Poehler, Fear is Bill Hader, Anger is Lewis Black, Disgust is Mindy Kaling and Sadness is Phyllis Smith.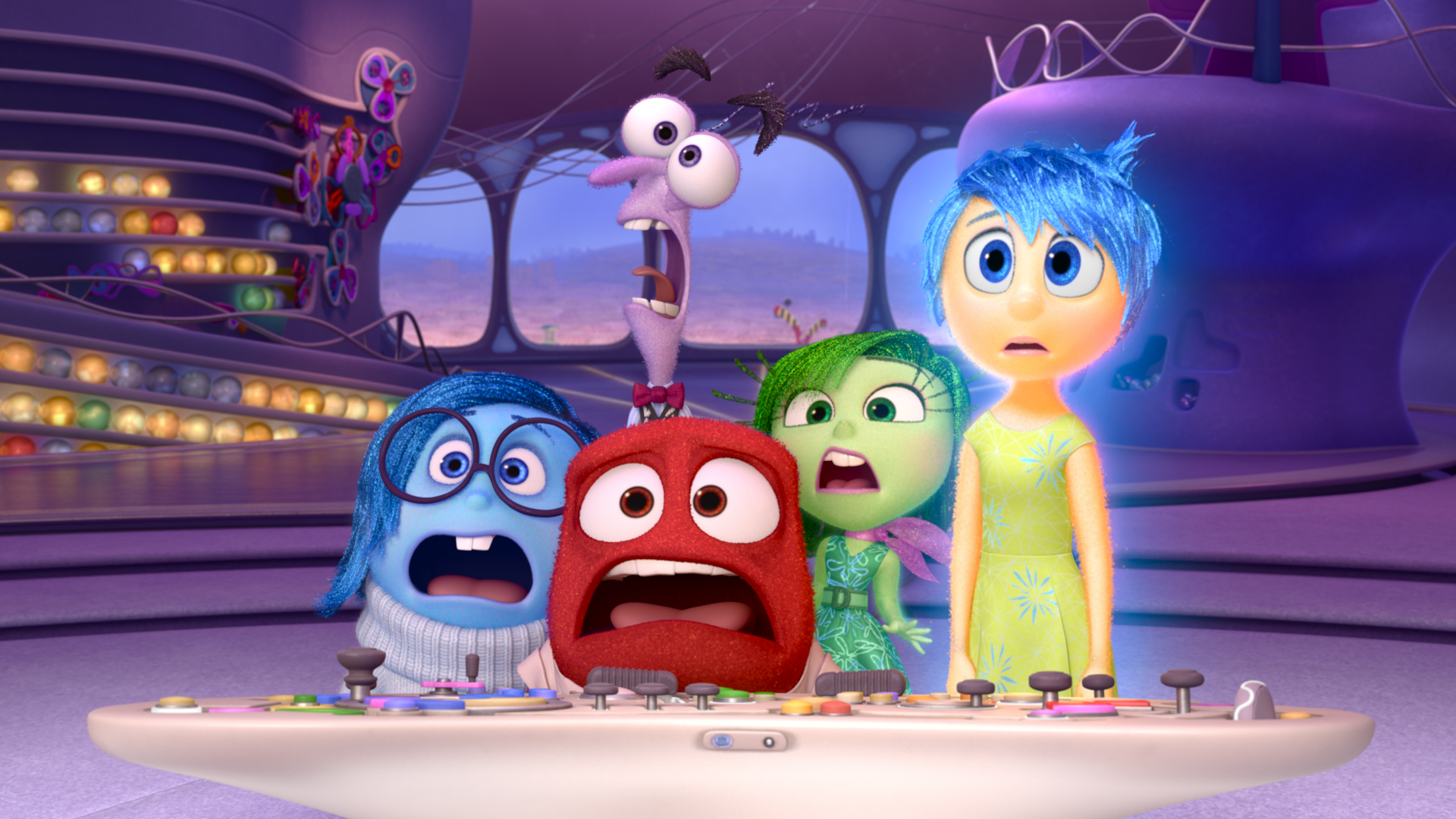 The emotions operate from Riley's control center, which is located in her mind.
Everything is going along smoothly, until Riley's parents move the family to San Francisco. As Riley tries to come to terms with her emotions about moving, major turmoil breaks out in headquarters.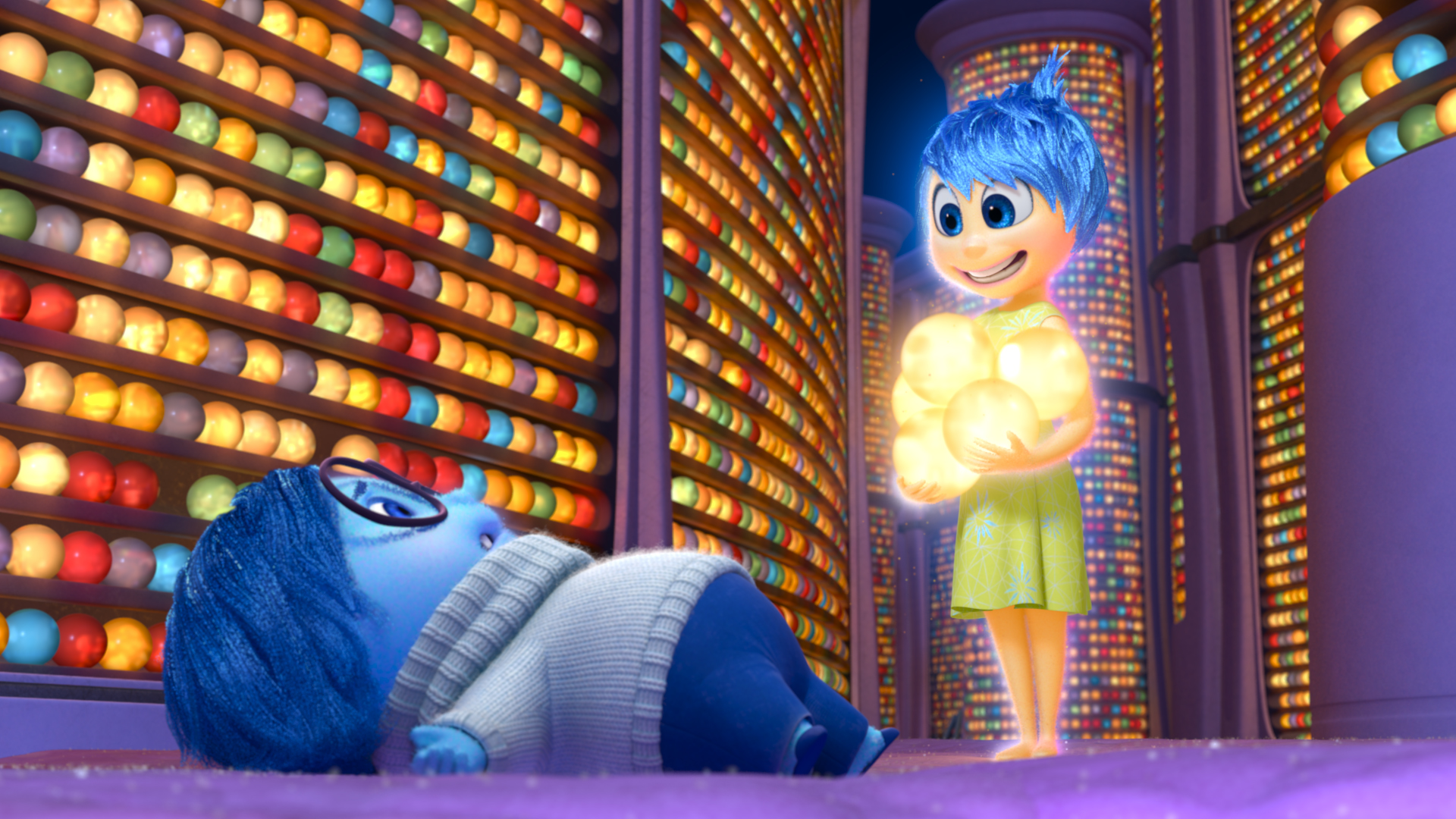 What ensues is an adventure that your family will enjoy watching again and again.
Inside Out has it all. It is a funny, thought provoking and enjoyable family film.
Parents and kids can relate to this movie in different ways. As a parent, I can identify with Riley's Mom and Dad as they navigate the struggles their child faces.
As a child, my daughter can identify with Riley and how she feels when she has to leave her familiar home and make new friends.
All of the emotion characters are so identifiable. I love that you recognize each character's emotion by their coloring.
Of course, we all love Joy. She is so happy all of the time, it is impossible not to like her character.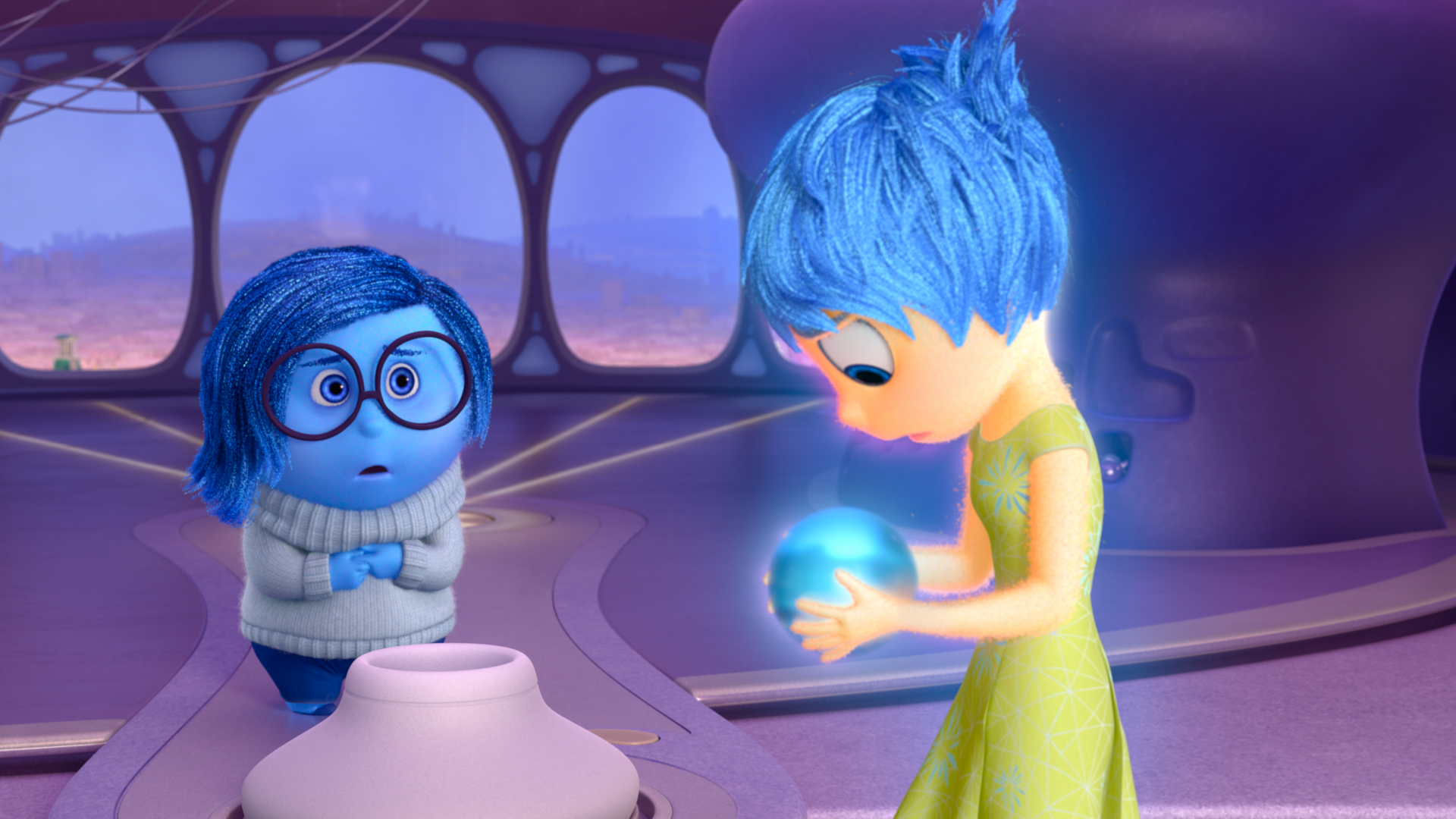 Sadness is so adorable, Anger is hilarious and it is hard to not be entertained by Disgust.
My daughter loves another character that appears later in the film named Bing Bong. He is so funny. She loves to sing the Bing Bong song.
This film is all about appreciating every emotion. However, to me, the overriding message is that family is important. With each other, you can overcome any obstacle.
In addition to the film, this DVD has exceptional bonus materials. First, there are two shorts. The first short is called "Riley's First Date." You can watch Riley as her first date comes to her house and it is hilarious. The other short is called "Lava." It is an adorable love story about two volcanoes. The song is super catchy and I bet you wont be able to stop singing it.
Other bonus features include Story of the Story, Mixed Emotions, Mapping the Mind, Our Dads, the Filmmakers, Into the Unknown: The Sound of Inside Out and The Misunderstood Art of Animation Film Editing.
My favorite bonus feature was Path to Pixar: The Women of Inside Out. This was a great segment featuring the women behind Inside Out. They talked about their careers and professional goals. It was really informative and a real confidence builder for girls.
Here is a fun clip from the bonus features about designing the Disgust character:
In celebration of the film, check out these fun printable activities. To access them, simply click on the image below. You will then be taken to a downloadable PDF file.