#ad #icecreamrun This Walgreens post is sponsored by Global Influence. All opinions are my own.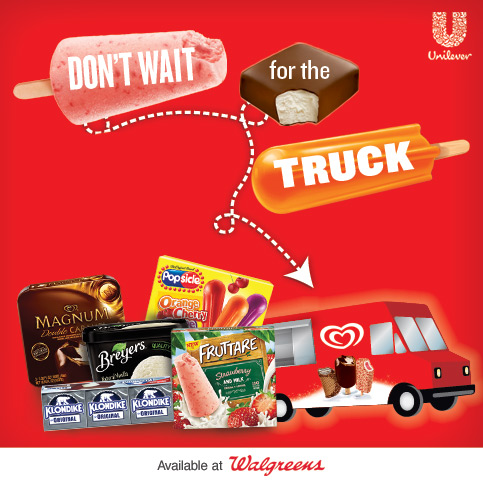 My daughter absolutely, positively loves ice cream. She especially loves chocolate popsicles. She will turn down cake, cookies and any other kind of dessert over chocolate popsicles. Seriously, they are her favorite treat.
Here she is a couple of years ago eating a popsicle. Evidently, getting ice cream on your face is hereditary. According to my parents, when I was little, I always got ice cream all over my face. I have to confess, I still get it on my face. There could be worse things, right?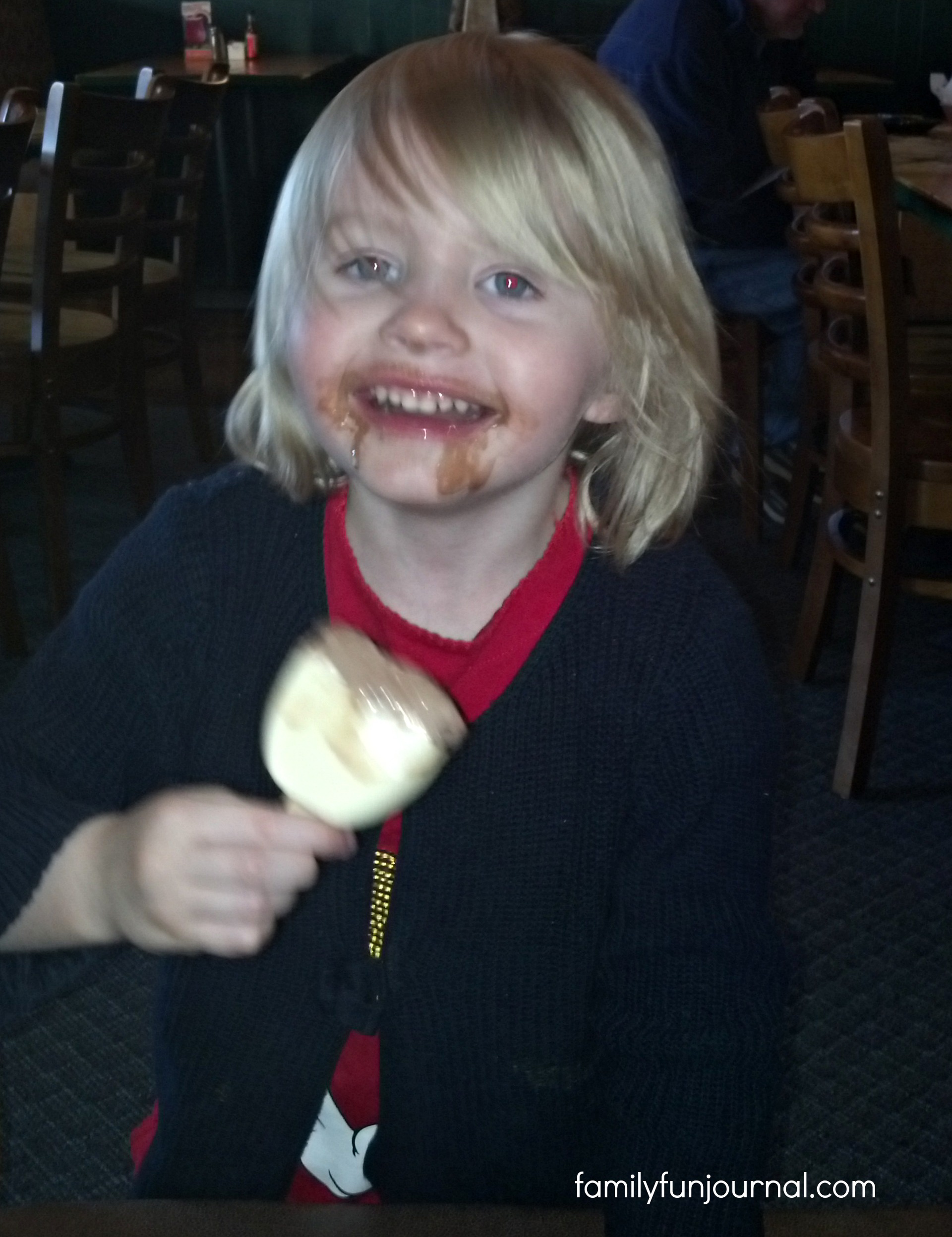 Whenever my daughter has to go to the doctor, she always gets to pick out her favorite popsicles. In her opinion, a reward for being brave, doesn't get better than her favorite dessert.
Did you know that you can go to Walgreens to buy ice cream and popsicles? I'm so happy that Walgreens sells delicious frozen treats.
I go to Walgreens a lot. Whether it is picking up a prescription or my favorite shampoo, I'm glad I can buy ice cream during my shopping trip.
Walgreens carries Unilever ice cream brands including Magnum, Breyers, Klondike, Frutare and Popsicles.
During our last trip to Walgreens, we checked out the ice cream selection. We were thrilled that Walgreens carries our favorite ice cream bars. We love Magnum ice cream bars. If you haven't tried them, you really, really should. They are unbelievable.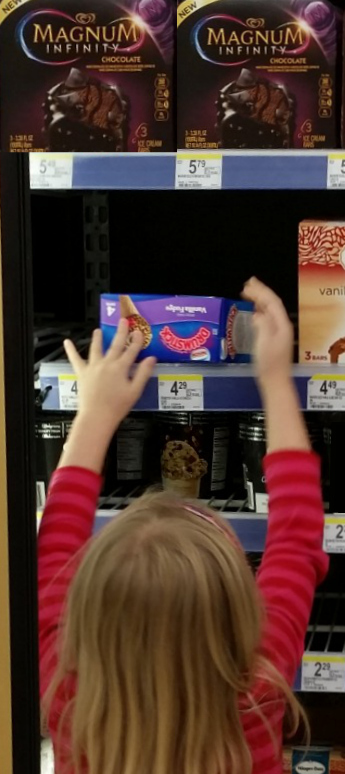 When my daughter spotted the chocolate Magnum Infinity bars, she went right for them. She ended up needing a little help reaching them. She is not quite tall enough yet.
A Magnum ice cream bar is like an ice cream experience. I can't even begin to describe how amazing they taste. Really. I would go to a specialty ice cream shop just to buy these bars. Luckily, I don't have to make a far away trip. I can just go to my neighborhood Walgreens and buy them.
Instead of heading to the grocery store, you can make a super quick trip to your local Walgreens to pick up your favorite ice cream.