I received a copy of this book to facilitate this review. All thoughts and opinions are my own.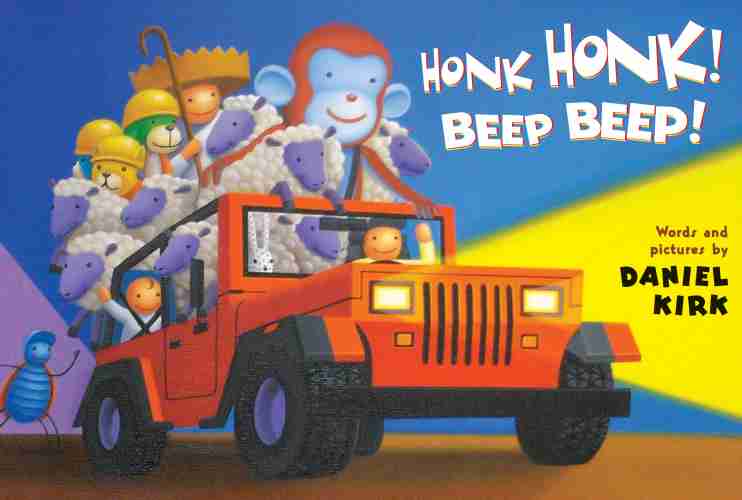 Honk Honk! Beep Beep!, by Daniel Kirk, is an adorable book your kids will want to hear over and over again. This story is so appealing to kids because the characters are toys!
This board book is about a father and son who get up early to watch the sunrise on the top of a mountain. As they travel along in their vehicle, they meet a lot of friends. When some of those friends are headed in the same direction, they join in the journey. Their vehicle gets very crowded with the addition of the other toys. However, they still have a great time traveling to their final destination.
They also pass friendly faces in their own vehicles like big rigs, bulldozers and trains. They have so much fun passing the different vehicles on their journey.
This book is full of rhyming, playful text and brightly colored toy-like illustrations. My daughter's favorite part is the ending, when you realize that the father and son are toys and the "mountain top" is a human child's bed. The characters climb the mountain to watch the sunrise through a window. At the very end, they are joined by the little boy.
To make the reading of this story interactive, my daughter recited "honk honk beep beep" whenever it was printed in the book. She had a blast reciting her part.
This book is a really amazing! It is now one of my daughter's favorite books.
The book is written and illustrated by Daniel Silva and published by Disney Hyperion Books. It is available now.