I love Hometalk. It is a great forum to learn about all kinds of home makeover ideas. I'm always surprised by the wide variety of projects the site features.
Recently, I posted a couple of mirror update projects on Hometalk. When I was asked to curate a board of mirror makeover ideas, I was thrilled to curate a collection of amazing projects. My Hometalk board features 19 incredible mirror makeover DIY projects!
To access the projects, click on the image below. You will be taken to my Hometalk board. Once there, click on a project that interests you. You will then be directed to the page of that particular DIY project.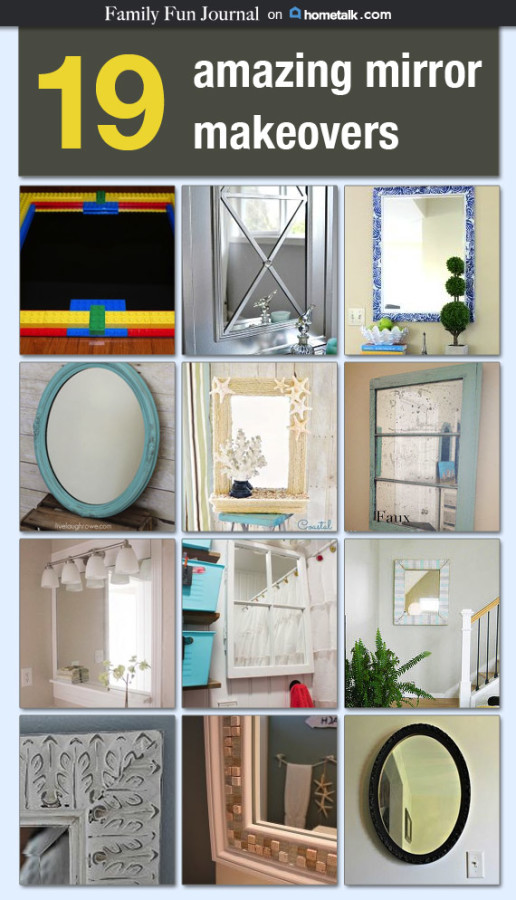 If you have an old mirror that you want to update, check out these projects. You will also find ways to add frames to builder grade bathroom mirrors.
If you want to completely change the look of a room for very little money, consider updating a mirror you already own. If you want to buy a mirror, think about purchasing one from a thrift store. As long as the mirror is in good shape, you can totally revitalize the frame.
You can also purchase an inexpensive mirror from a discount store. You can easily use one of these updates to make it look expensive.
I hope you are inspired to find a creative way to update on of your mirrors.