Halloween is such a fun time of year. I know most kids are already anticipating Halloween. In our house, my daughter has already gotten her costume and tried it out a couple of times. It seems like every year we debate about putting our Halloween decorations out earlier and earlier.
During the Christmas season, we love to use advent calendars to count down to our favorite time of year. This Halloween countdown calendar tree is a great way to count down to trick or treating. We started counting down about 60 days before Halloween.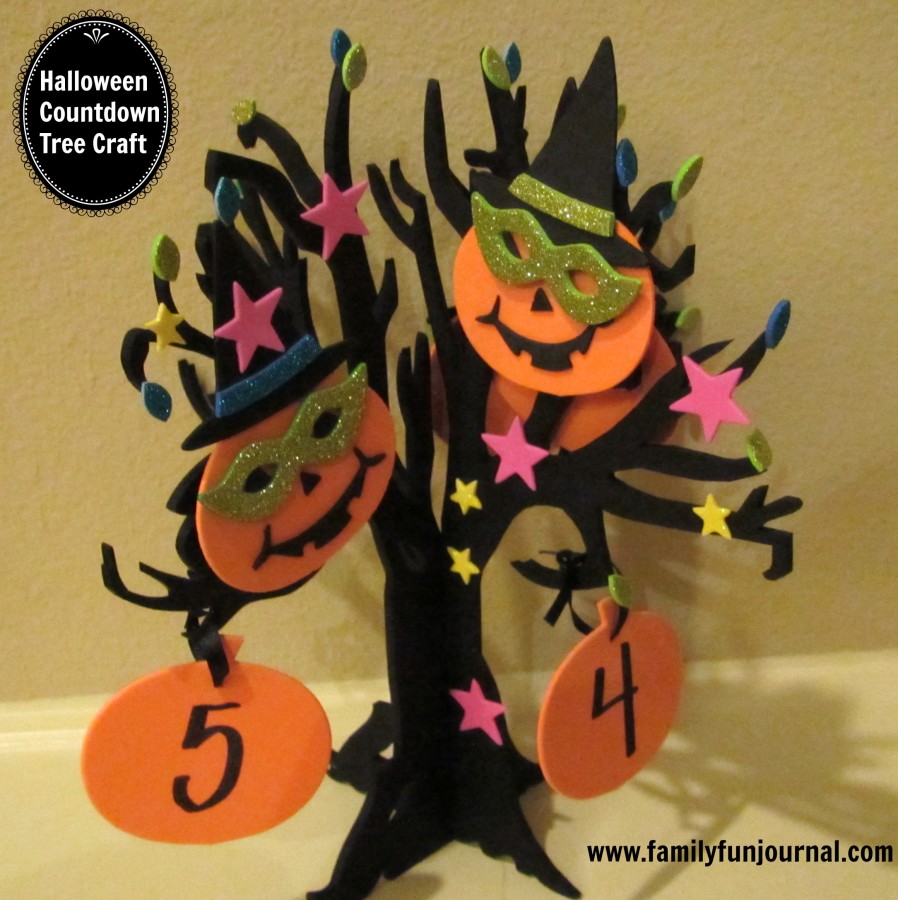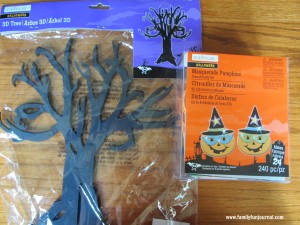 I purchased the supplies for this kid-friendly project from Michael's. Your kids will enjoy putting stickers all over the tree and decorating the pumpkins.
[print_this]
Halloween Countdown Calendar Tree Insturctions:
-Assemble the tree
-Decorate several pumpkins and stick on the tree
-Set aside 17 pumpkins and number 0-9 and 0-6.
-Poke holes in the top of each pumpkin with a paper clip or other small pointy object.
-Use additional stickers (like the ones left over from center of the pumpkin glasses) to decorate the tree.
-Attach black ribbon to the numbered pumpkins (you could also use Christmas ornament hangers).
-Hang the pumpkins with the corresponding number of days left until Halloween.
-Change the numbers each day.
[/print_this]