Whenever I think about decorating my Christmas tree, I always think about Hallmark Keepsake Ornaments. They are such a great way to decorate your tree.
More than 10 years ago, my husband and I started our own collection of Hallmark Keepsake Ornaments. He always picks out sci fi themed ornaments, while I stick to the classics.
We add to our collection of Hallmark Keepsake Ornaments every year. Last year, instead of labeling our Christmas stockings, I decided to use Hallmark Keepsake Ornaments to differentiate our stockings. The three of us picked out our favorite ornaments. We ended up with a Mom, Dad and daughter ornament to pair with each of our stockings. We even found one to represent our dog, Emma.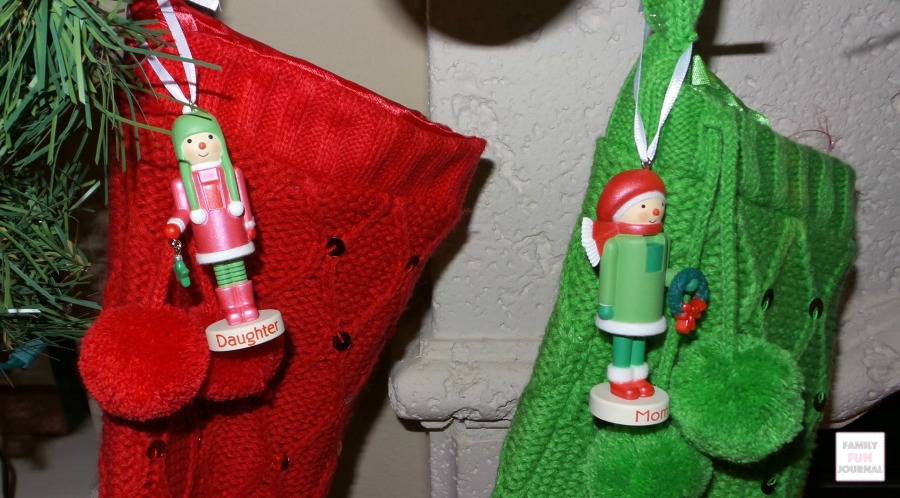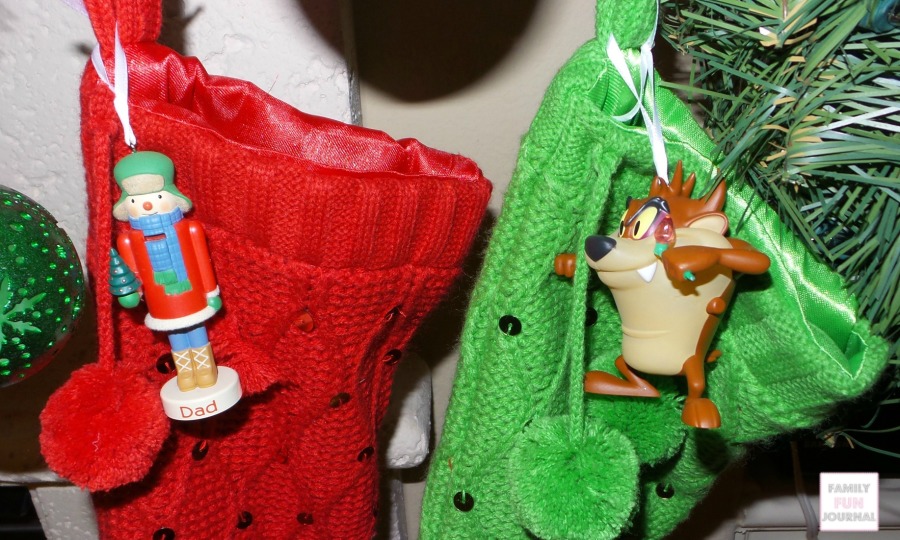 If you are familiar with Hallmark Keepsake Ornaments, you know that they offer Star Wars options. My husband loves Star Wars and already has several other ornaments. They are so much fun because they light up and make noises.
So, I was thrilled when Hallmark sent me the Star Wars Revenge of the Sith Rise of Lord Vader ornament. Not only does this ornament look great, Darth Vader and Emperor Palpatine can be heard speaking about Padame. All you have to do is push a button to hear the closing discussion from the end of Revenge of the Sith.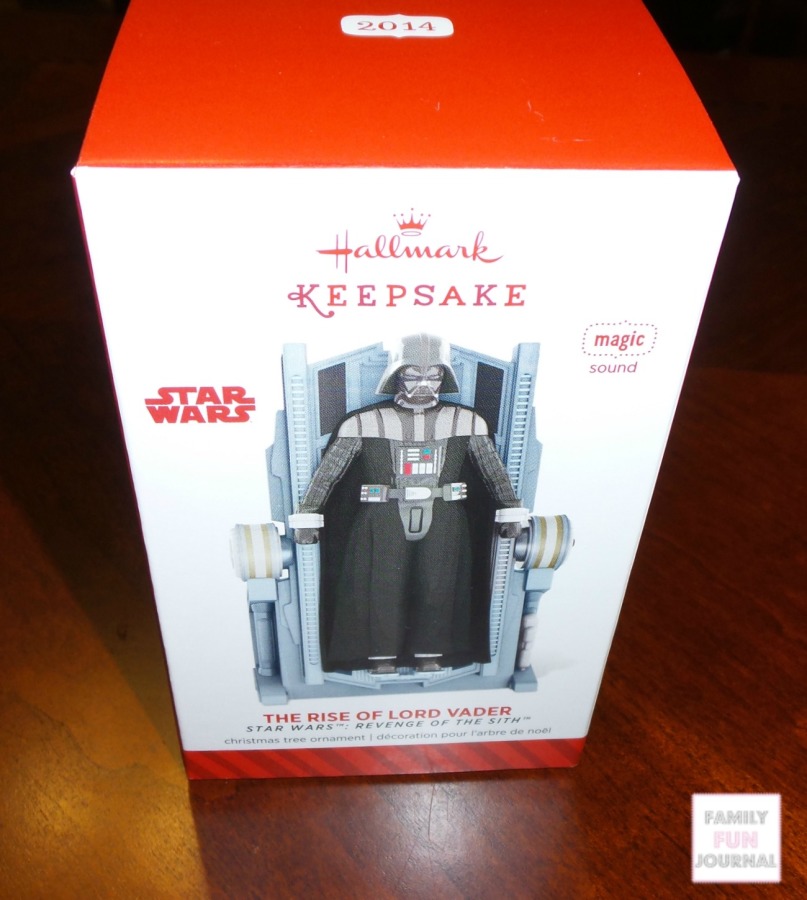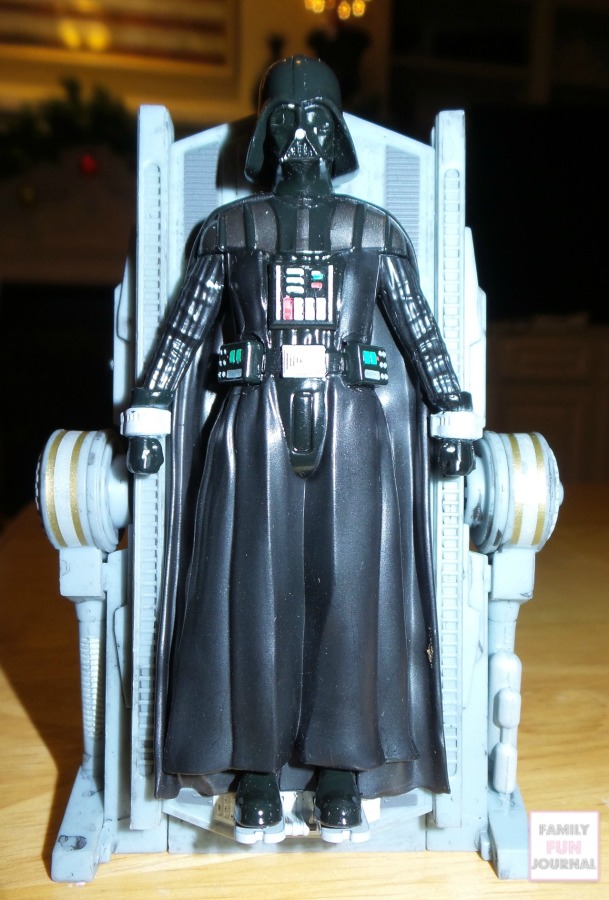 This Darth Vader ornament is the perfect addition to our growing collection of Star Wars Hallmark Keepsake Ornaments. I had no idea that our collection includes one of the first Star Wars Hallmark ornaments. The Luke Skywalker ornament is one of the first collectible keepsakes from the Star Wars line.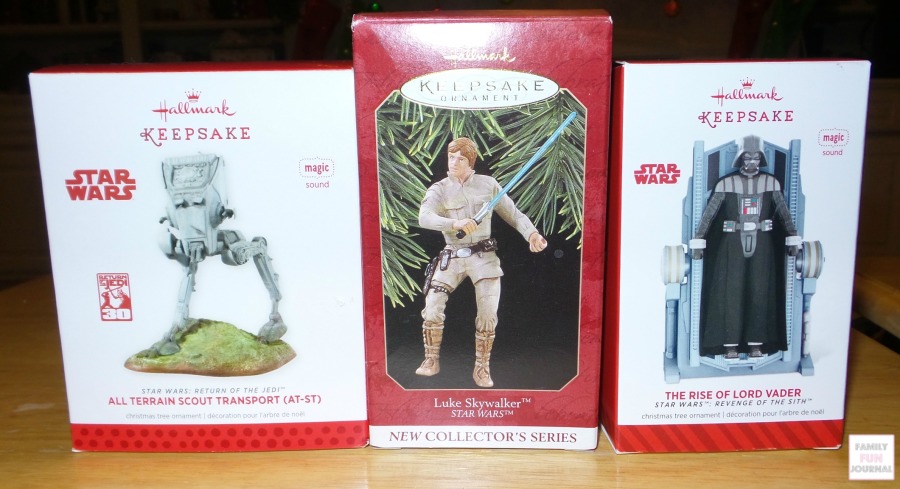 I think Hallmark Keepsake Ornaments make great gifts. They also make great family traditions. I love to visit my local Hallmark store to pick out new ornaments with my family.
Hallmark would love to hear your #KeepsakeIt moments. Please share your moments by entering Hallmark's #KeepsakeIt Sweepstakes. Enter for a chance to win awesome prizes. The contest is only open through 12/18.
2014 Hallmark Keepsake Ornament Giveaway
Hallmark is giving one Family Fun Journal reader a Hallmark Keepsake Ornament! This ornament may differ from the one I received. Please see the rafflecopter below to enter.
a Rafflecopter giveaway
Disclosure: I received Star Wars Revenge of the Sith Rise of Lord Vader ornament to facilitate this review. All thoughts and opinions are my own.