I was given media passes to visit the Houston Zoo. All thoughts and opinions are my own.
If you haven't visited the Houston Zoo, I encourage you to run not walk to this ultimate family fun destination.
I've been to the Houston Zoo numerous times and never get tired of visiting this popular location. When you visit the zoo,  you can step into the African Forest, view exotic aquatic life at the aquarium and check out a wide variety of birds. You can also observe carnivores, elephants, primates, reptiles, amphibians and sea life.
If you have children, you have to check out the Children's Zoo that is jam packed with fun stuff for kids. My daughter's favorite thing to do at the Children's Zoo is to pet the animals. She loves getting to interact with the animals in the petting zoo.
Houston Zoo Attractions:
4D Experience Theater
Wildlife Carousel
Feed The Giraffes
Katherine McGovern Water Play Park
For more information about these attractions, visit plan your visit to the Houston Zoo.
Giraffe Fun at the Houston Zoo
For the first time, we fed the giraffes at the Houston Zoo. It was an unbelievable experience. You get to actually go on an observation deck and directly view giraffes, zebra and ostriches.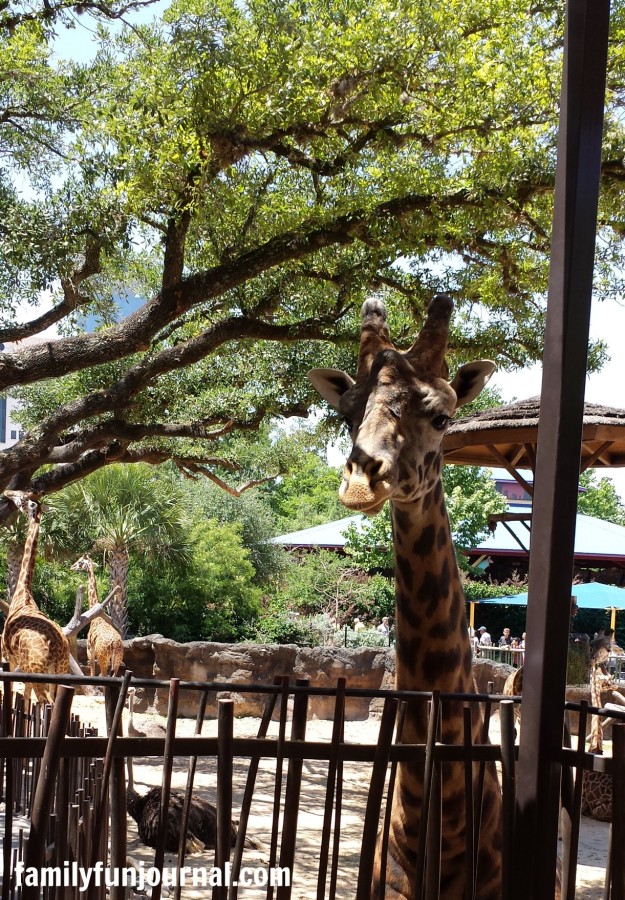 It is so much fun to interact with the giraffes. The zoo provides the lettuce leaves the giraffes eat out of your hands. It is an incredible experience. My entire family thoroughly enjoyed feeding the giraffes.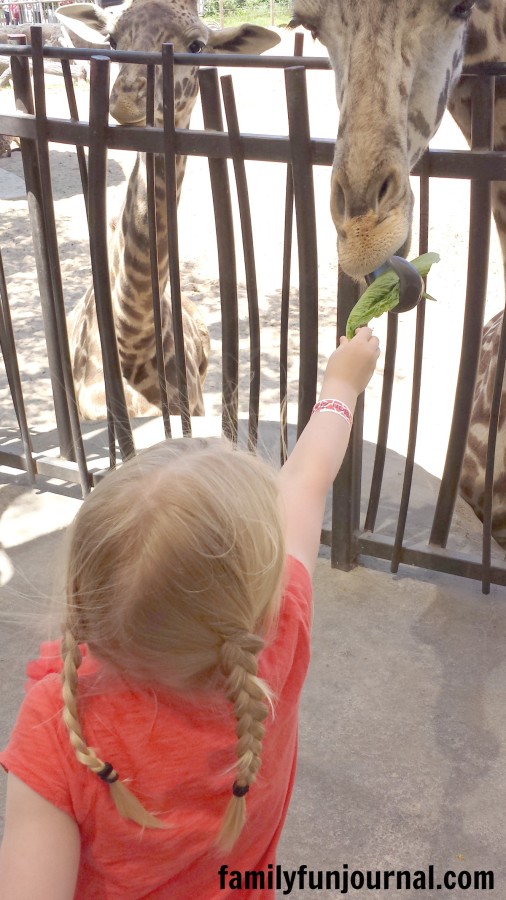 Giraffe feedings occur daily at 11 a.m. and 2 p.m. depending on weather and participation. There is a $5 charge for this activity. For more information about feeding the giraffes, check out this zoo activity page.
After you feed the giraffes, you can take pictures with this giraffe statue.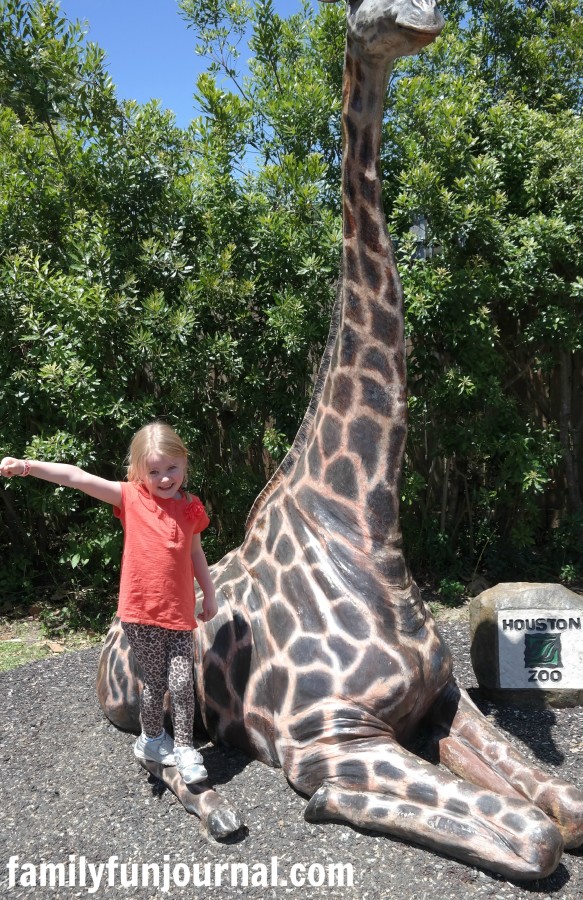 If you visit the Houston Zoo, make sure to take advantage of the fun giraffe feeding opportunity.