Here is a post that centers around Easter Peeps. Im going to equip you with 10 amazing Easter Peeps projects! All of these ideas are so much fun. They feature the use of Peeps in very innovative ways.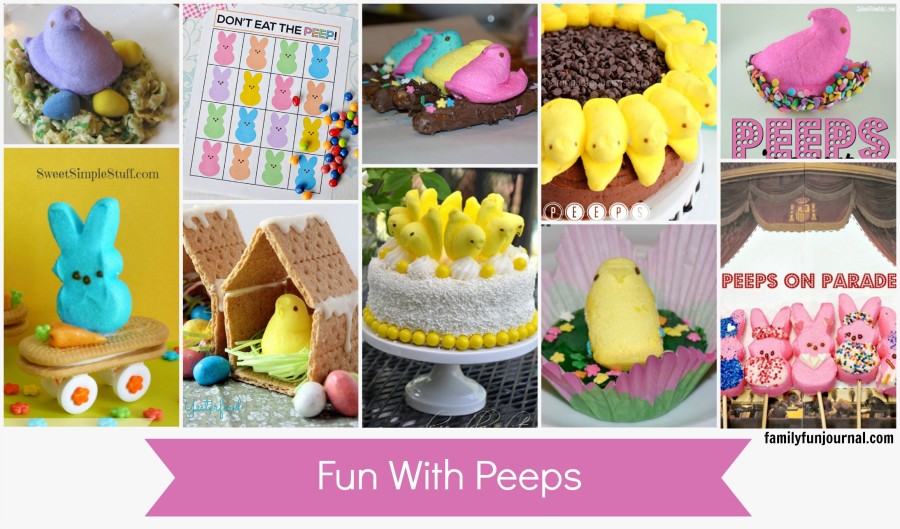 Here is a rundown of my favorite projects that feature Easter Peeps!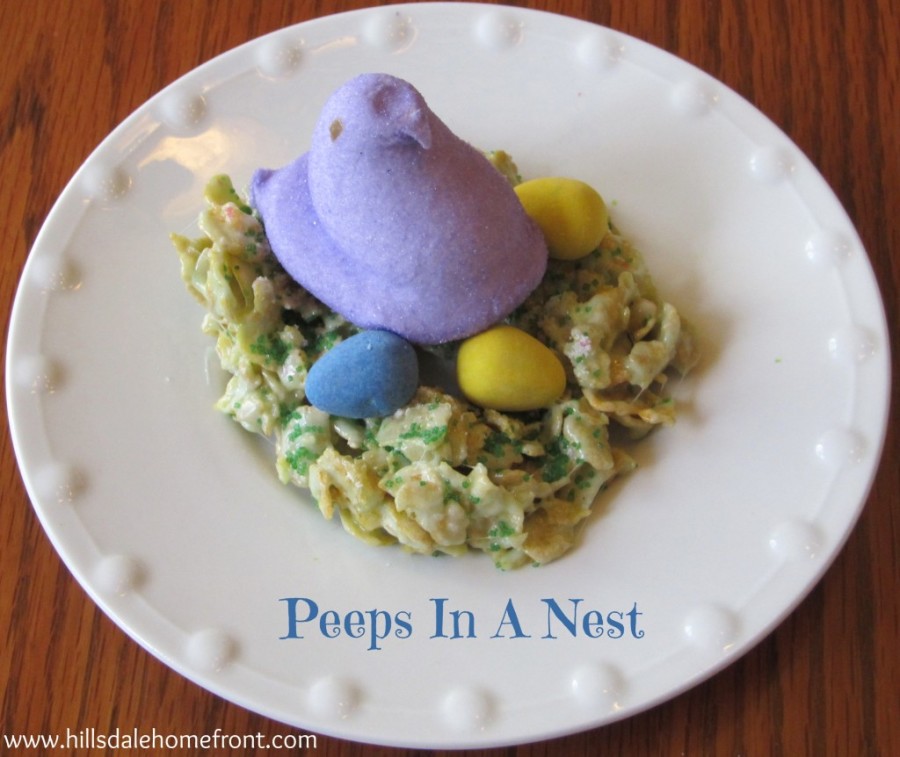 Peeps in a nest are a fun Easter treat. It features Peeps sitting in a nest of rice kristpy treats. The whole thing is topped off with a few Cadbury eggs.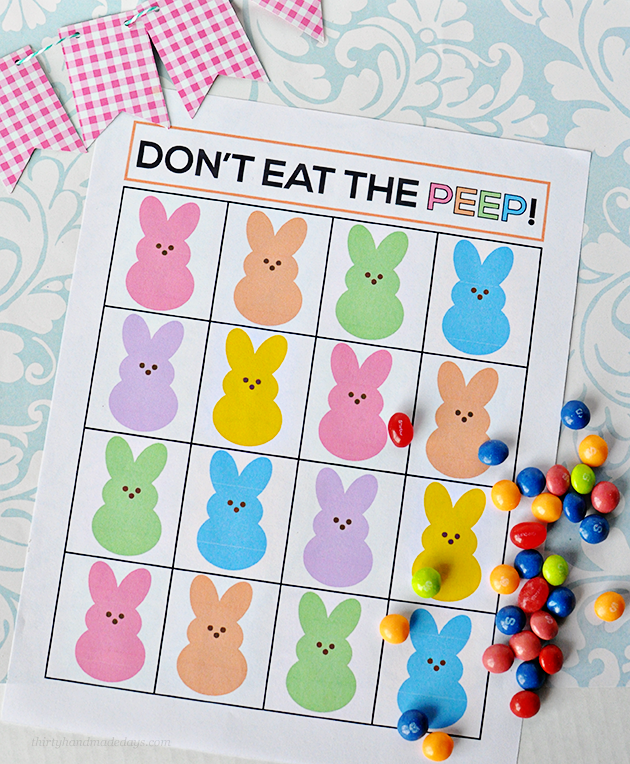 This adorable Easter game from Thirty Handmade Days features Peeps, but not the edible kind. I know most kids will love this simple yet entertaining game.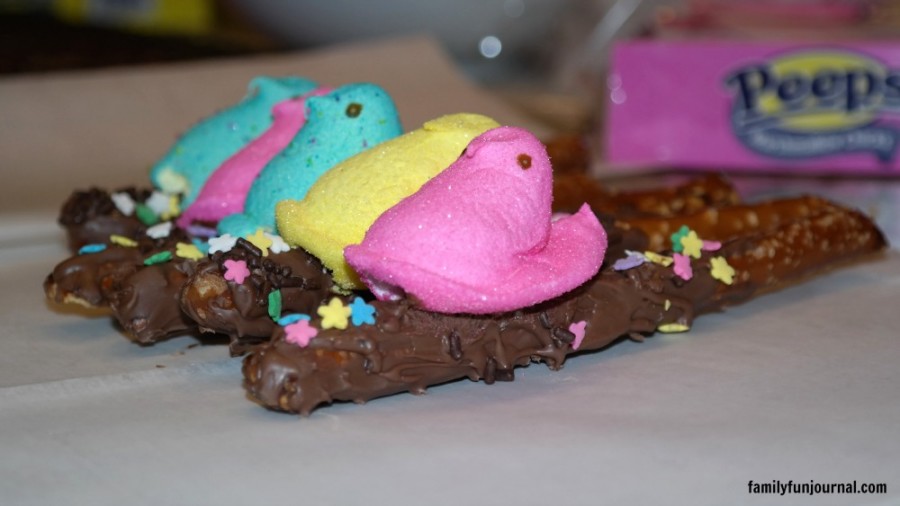 Peep on a branch is a fun kid-friendly treat that is fun to make and eat! Your kids will love to make and eat this chocolate covered pretzel Easter Peeps treat.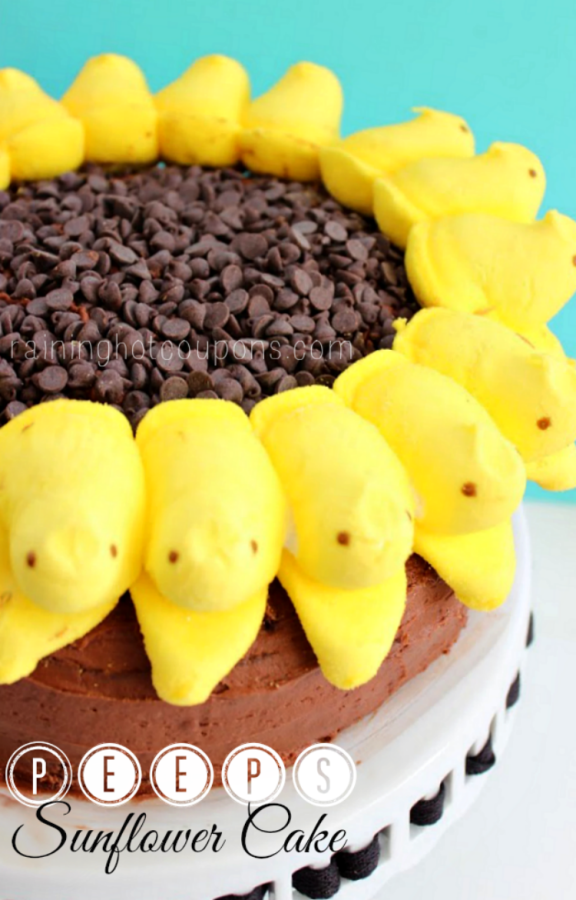 This Peeps sunflower cake from Raining Hot Coupons is just too cute. I cant imagine a more appealing dessert for your Easter table. While this may be an easy-to-follow recipe, it sure makes a huge visual statement.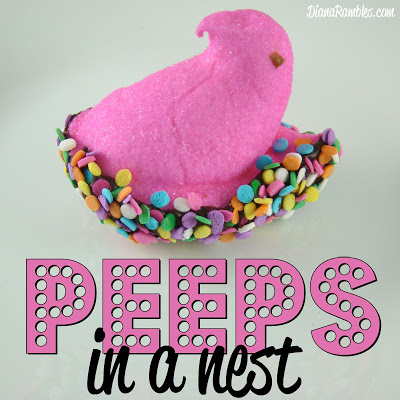 Peeps in a Nest from Diana Rambles feature fun spring time colored sprinkles. This project is the perfect way to easily add a nest to your favorite marshmallow confection.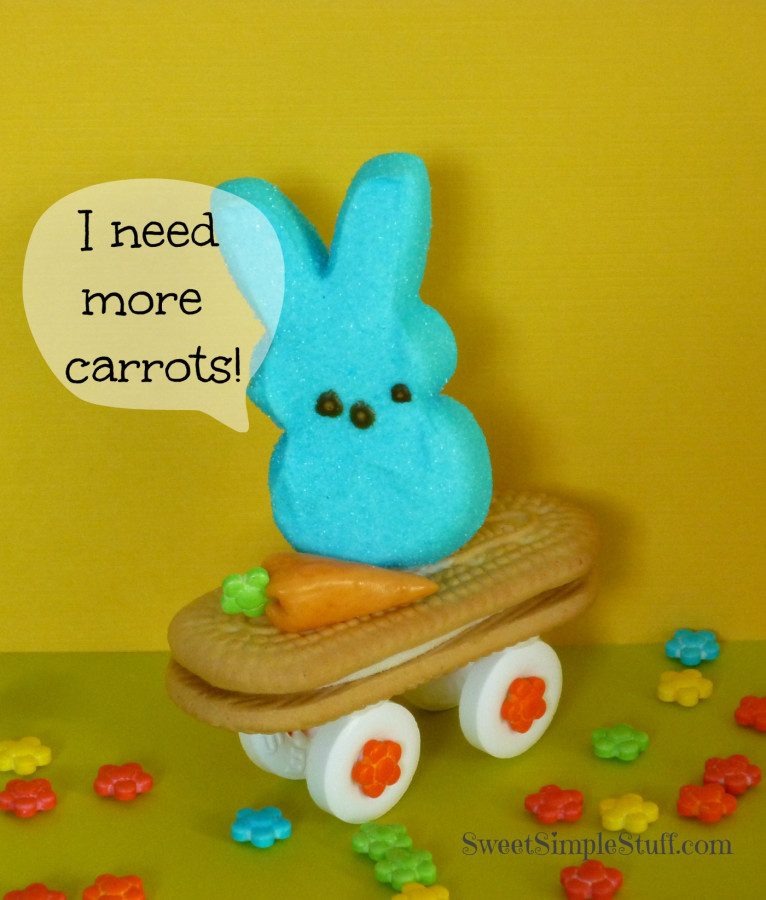 Sweet Simple Stuff created the most adorable Skateboarding Peep bunnies. Who knew the combination of cookies, candy and Peeps could create this adorable treat? Check out the post, you wont believe it, but these skateboarding Peeps do stunts!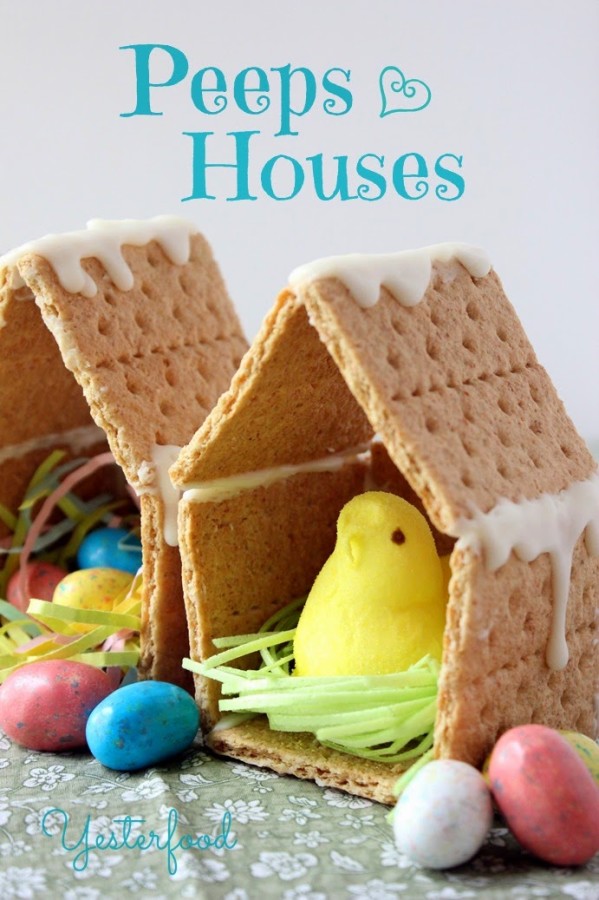 Yesterfood created these creative Peep houses. I love the idea of creating little bird houses out of graham crackers. I think it is so cute that the Peeps are sitting in a nest of Easter grass. I know this project would be a huge Easter hit.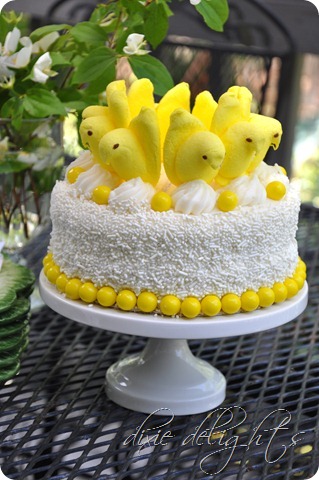 Dixie Delights wrote about this amazing Peeps cake. It is so visually stunning. You would never know they spruced up a store bought cake. This cake is so amazing. The Peeps go perfectly with the fun yellow gumball trim.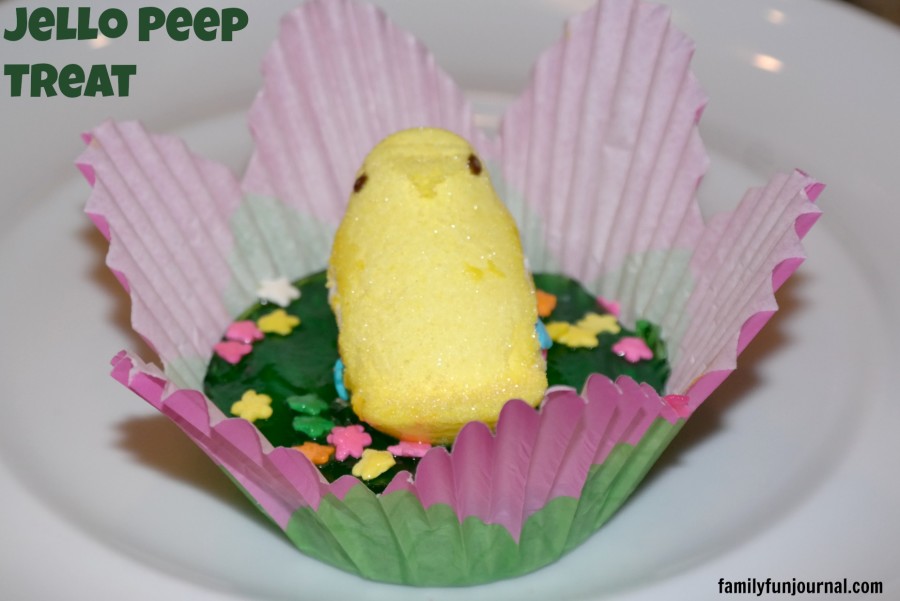 Jello Peep treats are so much fun. They combine Jello, Peeps and a flower shaped cupcake paper. Your kids will love putting these treats together.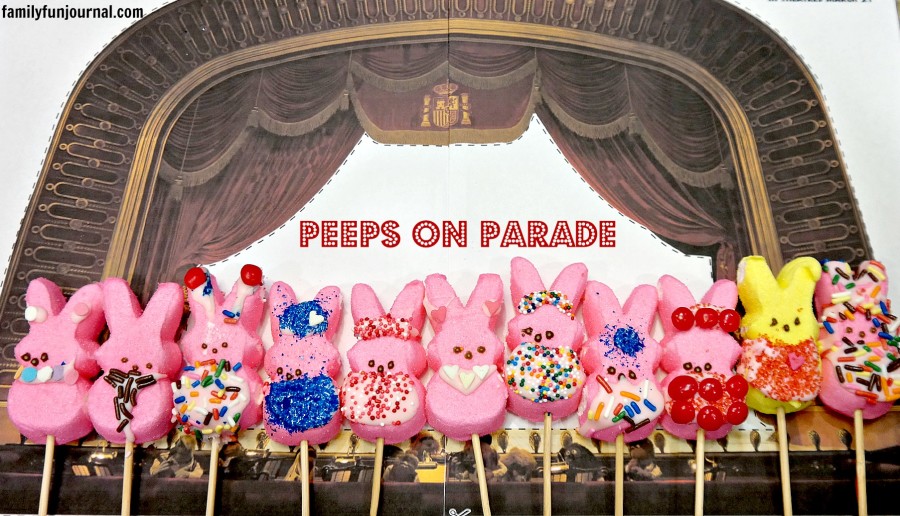 My favorite activity features Peeps on parade. You can create your own fashion show by adding icing and sprinkles to create clothing for the Peeps. You and your kids will have so much fun letting your Peeps strut their stuff.
I hope I've inspired you to have fun with Peeps!