My daughter is very into Valentine's Day activities. I cant blame her, we have a lot of fun doing what she calls "projects."
When I suggested making Jello, she was happy. When I suggested making red strawberry Jello, she was thrilled. When I mentioned that we would get to use cookie cutters, she was downright ecstatic.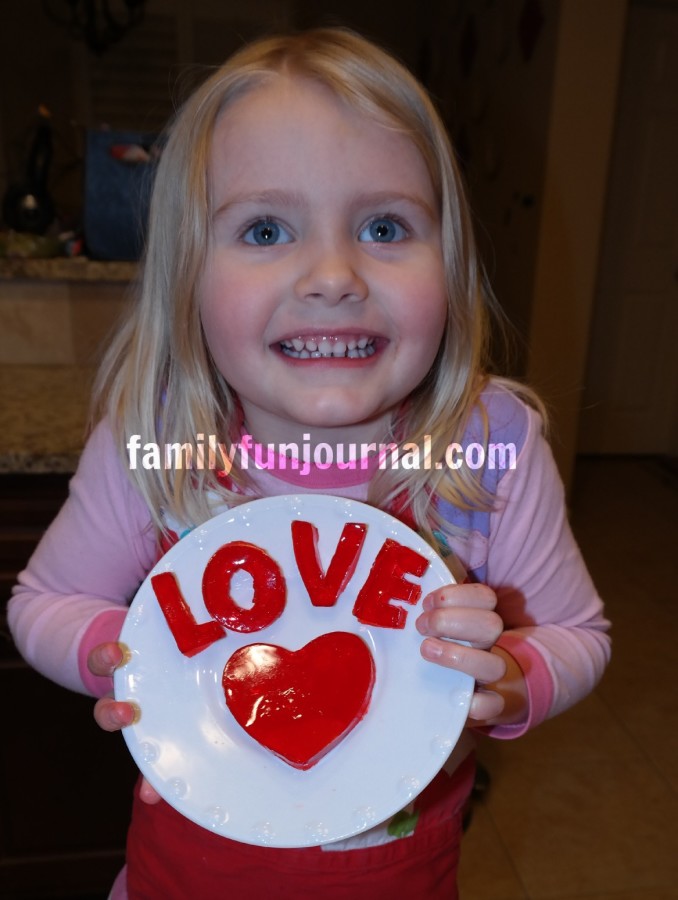 If you've never had Jello Jigglers, you have been missing out. If gummy bears and Jello had a baby, it would be Jello Jigglers. Imagine Jello, that you can hold in your hand. It is pretty cool stuff.
Sure, you can make your own Jigglers with the use of Knox gelatin. However, I like to keep it simple and use the recipe right off of the Jello box. I didn't change it or add anything to it, it is pretty much perfection.
[print_this]
Jello Jigglers Recipe
2&1/2 cups boiling water
2 (8-serving size) boxes of Jello
13×9 inch pan
In a large bowl, add boiling water to the Jello. Mix until completely dissolved.
Refrigerate for several hours until firmly set.
Once set, dip bottom of pan into warm water for 15 seconds to help loosen the Jello.
Use cookie cutters to cut out shapes.
Store in a covered container in the refrigerator.
*You can easily cut this in half and use one package of Jello and a 9 inch pan, which is what we did for this project.
[/print_this]
We had fun using Valentine's Day themed cookie cutters to cut out our shapes. I also liked using letter cookie cutters so that we could practice spelling.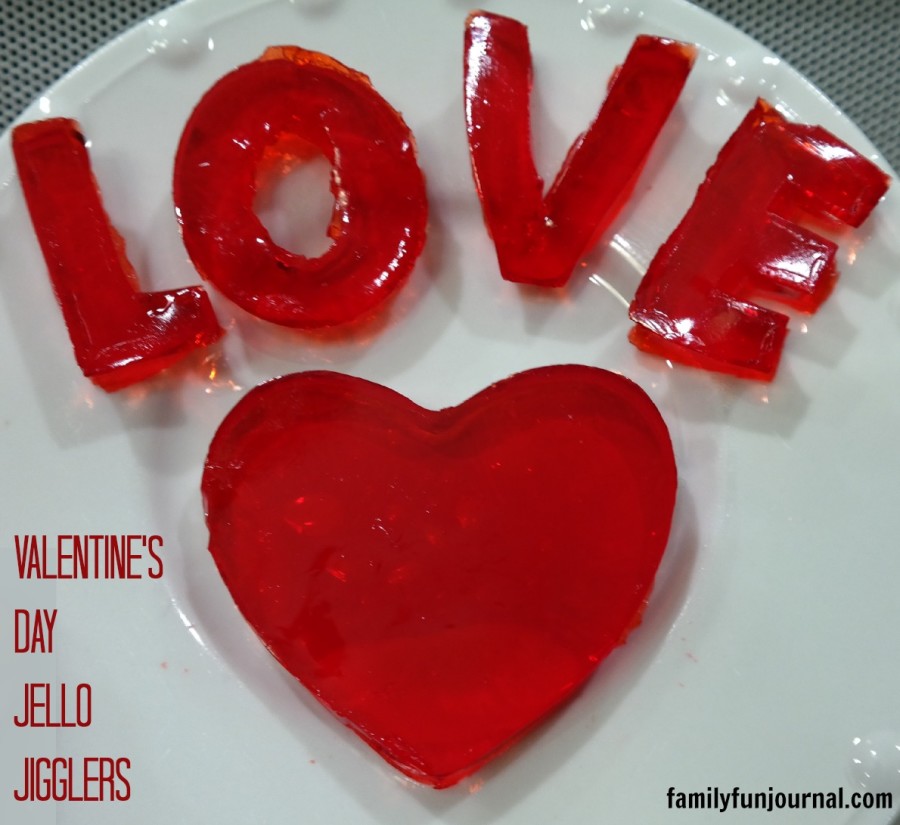 Even though we made Valentine's Day Jigglers, you could do this for any holiday. All you have to do is change the color of the Jello and use different cookie cutters.
I will warn you. Once you put the Jello in the refrigerator to set, be prepared for constant, "Is it ready yet?" questions from your kids. My daughter couldn't wait to get her on hands on the Jello.
I hope you have fun with Jello Jigglers!