I received the National Geographic books mentioned in this post to facilitate this review. All thoughts and opinions are my own.
My daughter loves animals. She enjoys learning about them and looking at photographs. Thanks to National Geographic, she can do both!
We received two animal themed books that we are really enjoying reading together.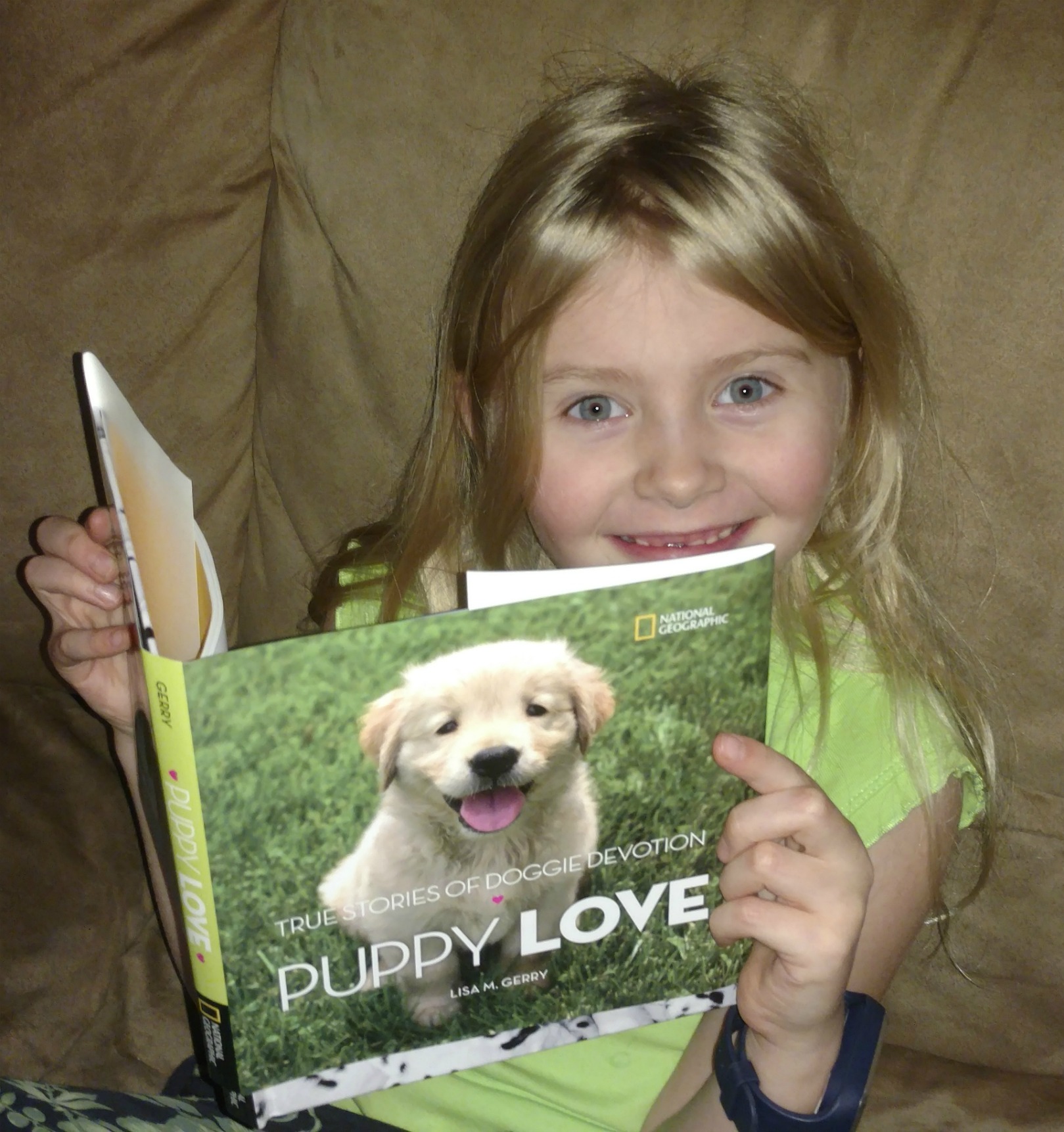 Puppy Love
The first books is Puppy Love by Lisa. M. Gerry. This book is unbelievably adorable. Seriously, check out this cover. Based on first impressions, you know that this book is full of cute animal photos.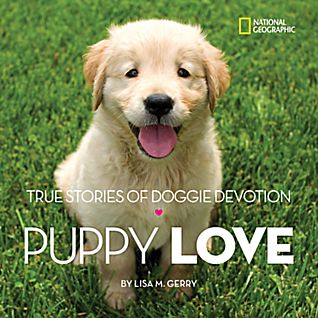 If you can get past the adorable puppy photos in the beginning of the book, you will find a dog themed poem by former U.S. Children's Poet Laureate J. Patrick Lewis.
As you turn the pages, you will begin to realize that dogs are so much more than family pets.
This book features stories about the loyalty of dogs and all of the benefits they bring into our lives. From tales of heroism to surprising super dogs, this book has something for everyone.
Throughout the book, you will also be able to read interesting information from Dr. Gary Weitzman, president of the San Diego Humane Society and SPCA and cohost of The Animal House of public radio. I love the way the expert information is given in the book. As the mom of a younger child, the easy-to-understand format.
For more information bout Puppy Love, visit National Geographic.
Mission: Polar Bear Rescue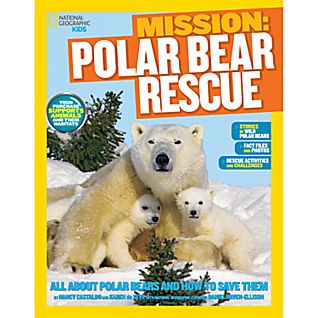 A long time ago, when I was in elementary school, I was in a big speech competition. As a young child, it was a little nerve wracking to speak in front of a large crowd. However, I was so excited for the opportunity because my speech was all about my favorite animal: the polar bear.
I'm so thrilled that this next book allowed me to learn more about the polar bear with my daughter.
Mission: Polar Bear Rescue, written by Nancy Castaldo, Karen de Seve and Daniel Raven-Ellison, is an amazing book.
Your child can learn all about polar bears and how they live in the Arctic. Even though the polar bear seems to be large and capable of protecting itself, life isn't always easy for this endangered animal.
I love the way this book combines educational information with stunning photography and interesting activities. This will educational book will keep your child interested from beginning to end.
For more information about Mission: Polar Bear, visit National Geographic.