(This post contains affiliate links.)
As school approached and our focus turned to supplies, clothes, and lunches for the upcoming year, I thought a little science project would be a good way to get into the spirit. Courtney was more than willing to throw on her archaeologist outfit and hit the dig site.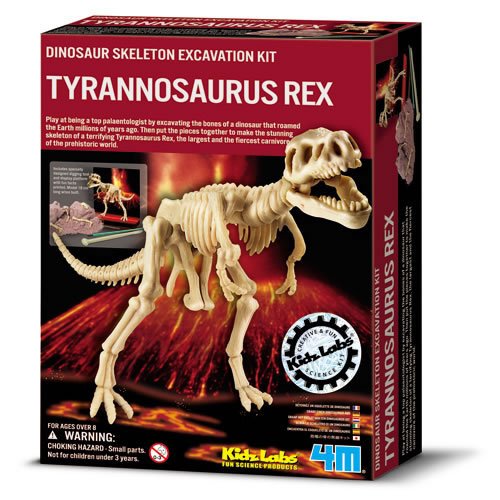 I picked up this awesome dinosaur dig kit online. We chose the T-Rex, but there were several other skeletons to pick from. It provided hours of fun and a few hints for the kids (and parents) who would want to have an hour of fun.
This kit included a "stone" with dinosaur bones inside and tools to excavate it. We added a plastic file box to help contain our dig site, goggles and a squirt bottle filled with water. We chose a location that would not be impacted by any spillage, but the plastic file box worked so well that we could have done it on the kitchen table. You might ask how I know this…well, more on that in a minute.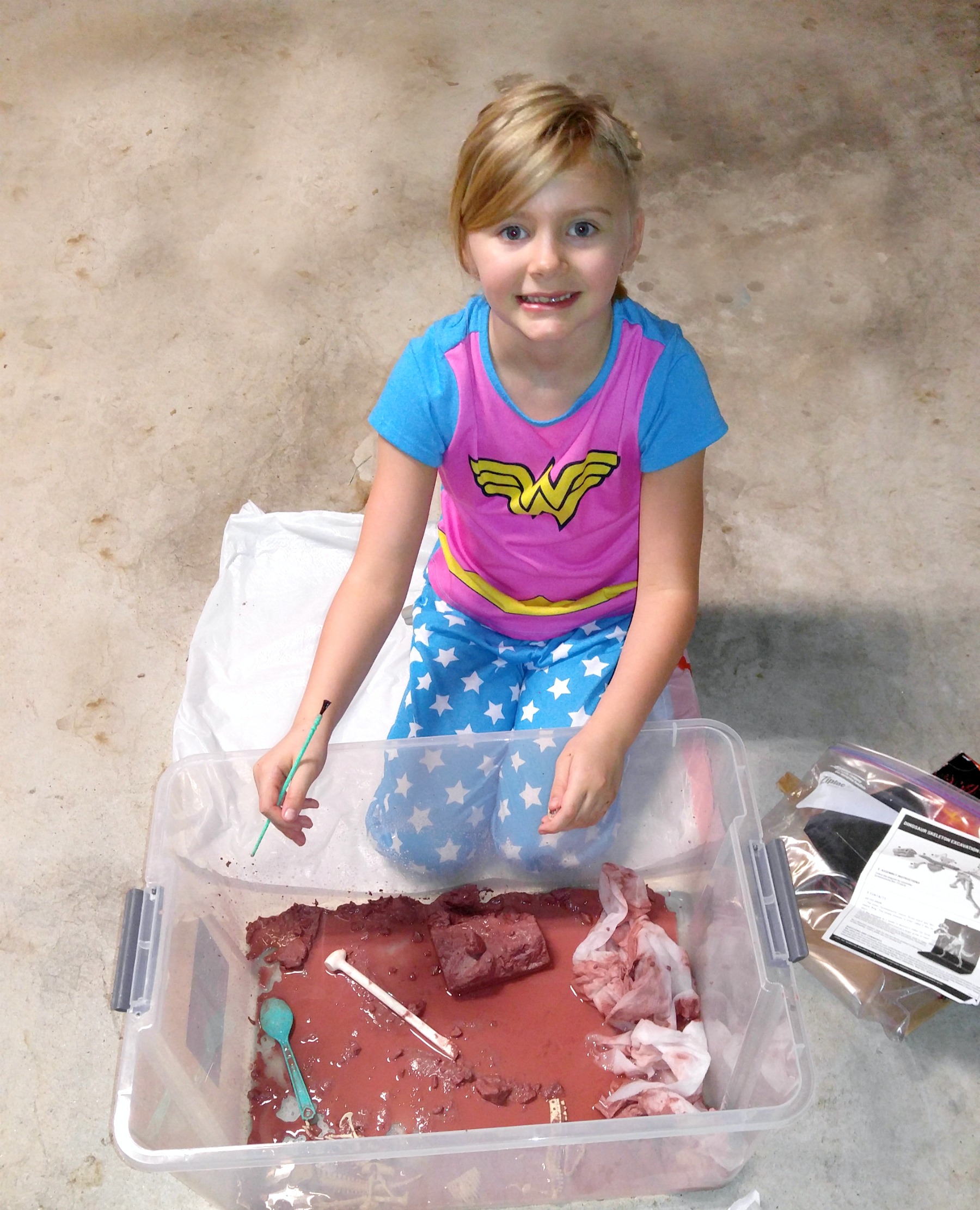 We started off with the dry stone, scraping and gouging at the red, hardened, clay material. One we saw a bit of white, we used the spray bottle to clean off the area around it. The water made a huge difference. She was able to make more progress and all of a sudden I had a new job, "Spray here, Dad!"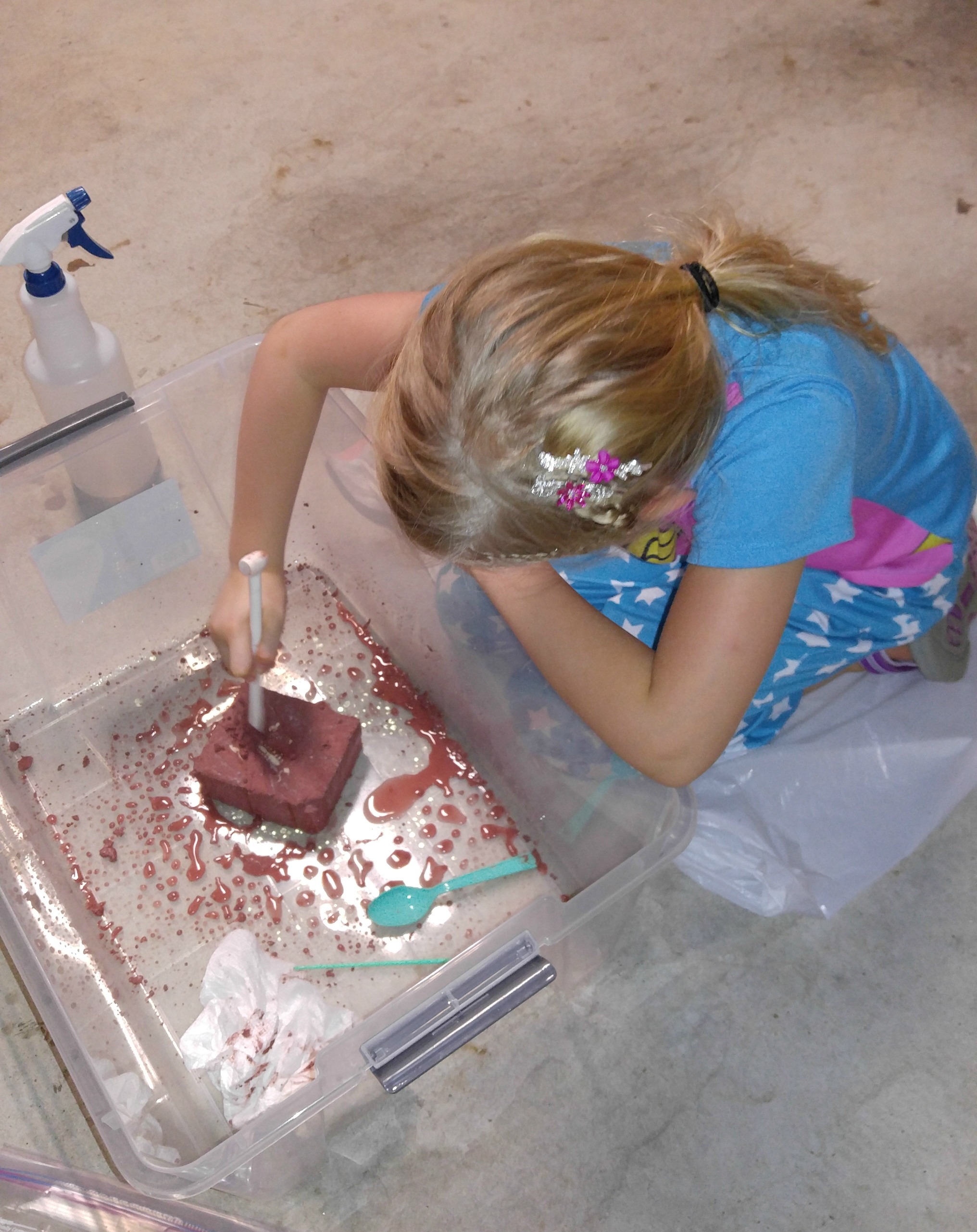 It took about two hours, spread over a few different evenings, until we were able to pull out all of the bones. The instructions provided a list of all of the parts to find, so we knew when we had completed the dig. From there, we took all of the parts into the bathroom to clean any remaining red clay material. We found a toothpick worked well to remove it from the holes in the bones and scull.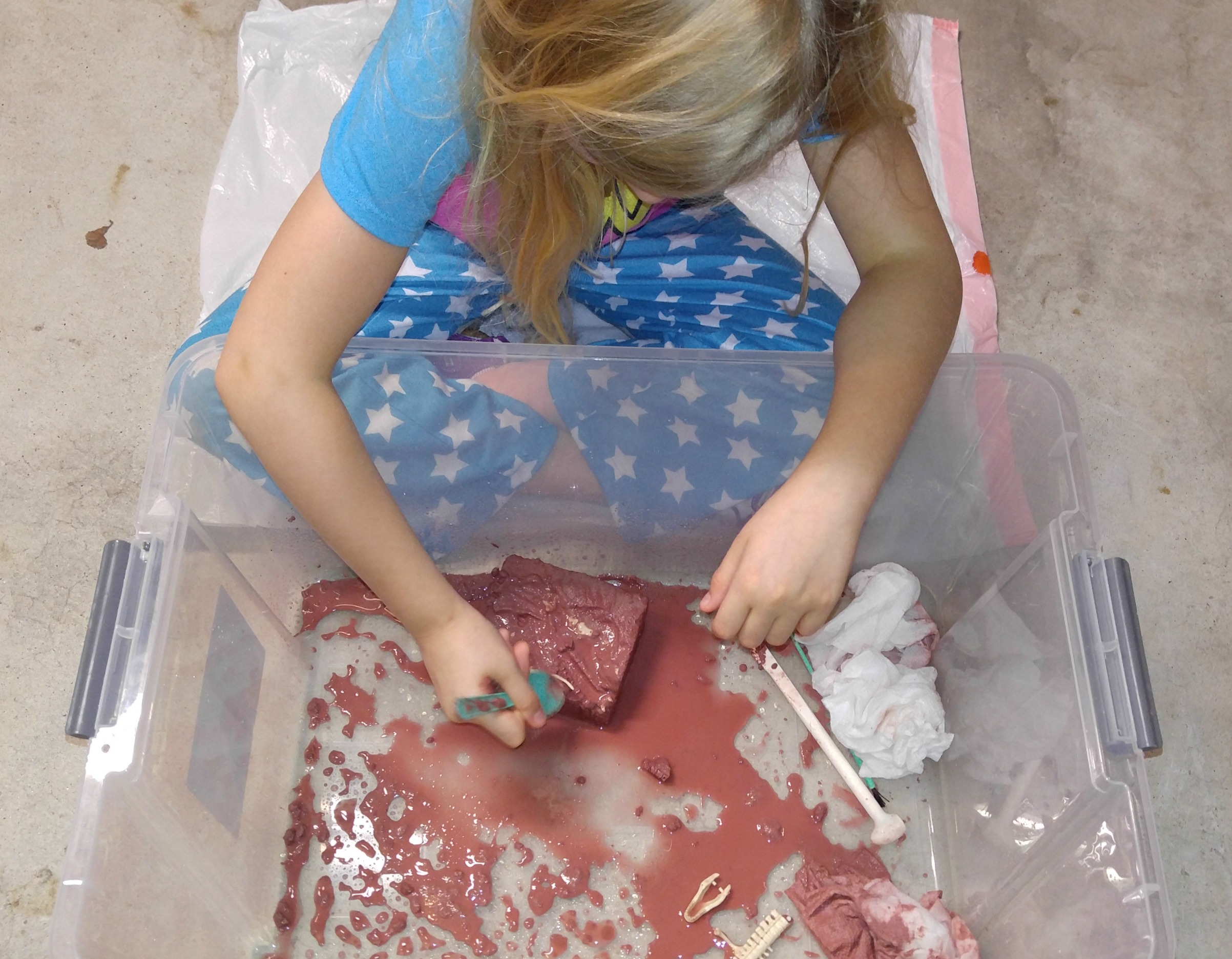 Following the instructions, we assembled the clean bones into our T-Rex. They also provided a cool display stand that we put together. It is now proudly displayed on Courtney's dresser.
Well, Courtney enjoyed it so much that she insisted on sending one to her cousin for her birthday. They used our tip and with the plastic file box, but filled it with a few inches of water. They completed their dig right in the kitchen within an hour.
We give this four thumbs up! It is a great parent/child activity! You can find a link to purchase it on Amazon at Dig A Dino Tyrannosaurus Rex
.