Decorating #Easter eggs is so much fun. Check out this post for all kinds of creative ideas!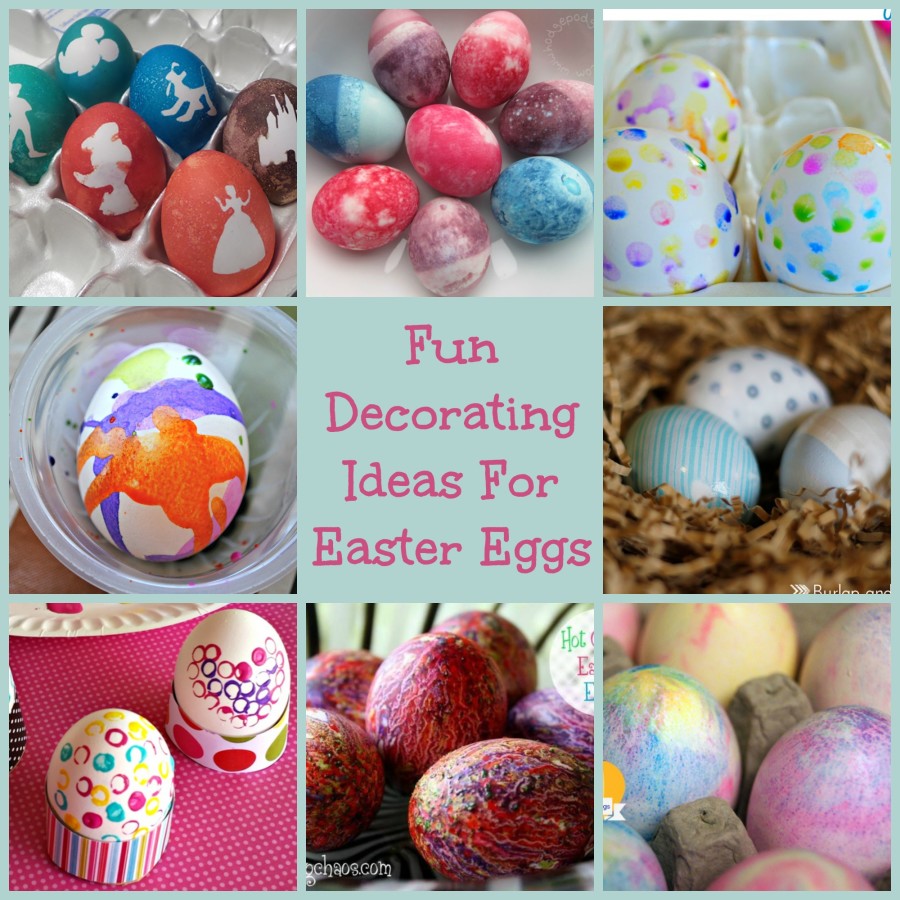 Since it is almost April, Ive collected a list of fun decorating ideas for Easter eggs. This list is full of innovative projects. If you ever wanted to decorate eggs without a kit, this is your go-to resource.
Im so impressed by the creativity featured in these posts. I love the melted crayon Easter eggs. I think most parents have broken crayons laying around their houses. I think the melted crayon eggs make good use of them!
Since I love all things Disney, Im so excited about the Disney silhouette eggs! My daughter would be thrilled to create those in our kitchen.
Depending on the project, you can use real eggs or fake white versions purchased from the craft store. For some of these ideas, you can also use the break apart plastic eggs. It is up to you.
Decorating Ideas For Easter Eggs
Baking Powder Easter Eggs-Mess For Less
Marbled Easter Eggs-The Mom Maven
Liquid Watercolor Decorated Eggs-Mess For Less
Silk Tie Dyed Eggs-Burlap and Babies
Dragon Eggs-Hodge Podge Craft
Disney Themed Silhouette Eggs-Mommy Enterprises
Glitter Eggs-Hodge Podge Craft
Marbled Eggs-Momma Young At Home
Yarn Wrapped Easter Eggs-Fiber Artsy
Spotted Easter Eggs-Mess For Less
Decorate Easter Eggs With Straws-Crafty Morning
DIY Chalkboard Eggs-Study at Home Mama
Fingerprint Easter Egg Decorating-Crafty Morning
Hot Crayon Easter Eggs-Parenting Chaos
I hope this list inspires you to have fun decorating Easter eggs! If you have a post featuring an Easter egg decorating idea, leave a link in the comments. I would be happy to include it in this list.