I was given the opportunity to participate in the Ft. Bend Brewing Co. Tour. All thoughts and opinions are my own. Thanks to Ft. Bend Brewing Co. for a great visit and for my birthday gift, a cute hat!
Did you know Ft. Bend has its very own craft brewery? I recently attended a tour of the Ft Bend Brewing Co. While the company is relatively new, you wouldn't know it. From the amazing customer service, to the informative tour and tasting, Ft. Bend Brewing Co. seems like it has been in operation for many years.
The main area of the brewery is very patriotic and laid back. I loved the atmosphere and the decor. It is pretty neat that you actually get to hang out where the brewing process takes place.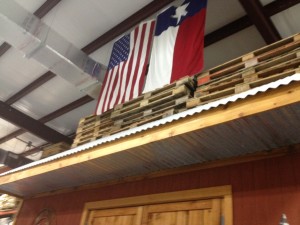 During the tour, participants can can sample Ft. Bend Brewing Company's popular offerings.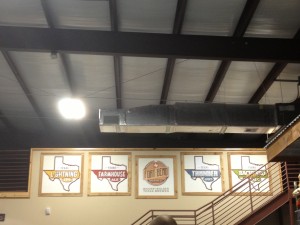 The tour is informal but packed with a lot of information. There is a very complex process that goes into making Ft. Bend Brewing Co. beverages.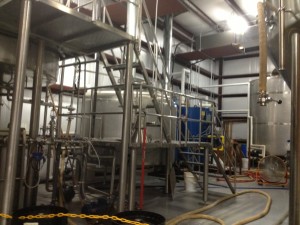 The Ft. Bend Brewing Co. owners and staff are really, really nice. They are on hand to answer any questions.
During my weekend visit, Russo's Pizza served delicious, huge pieces of pizza and amazing cannolis! My entire family loved the pizza and cannolis.
After the tour and tasting, you can check out the gift shop. The brewery has a gift shop where you can buy hats, shirts and glasses. You can see my hat below.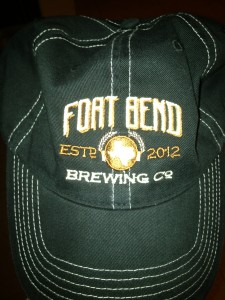 We had so much fun at Ft. Bend Brewing Co. They even had all of the participants sing happy birthday to me. I will definitely return in the future.
Ft. Bend Brewing Co. Tour Information
Where: Ft. Bend Brewing Co., 13370 South Gessner Road, Missouri City, Texas 77489
When: 1-3 p.m. the second and fourth Saturday of every month.
Cost: $5 cash at the door or presell $7.50 (visit the brewery's Web site to view more details about tickets and to also make sure they have not sold out)