I received copies of these books to facilitate this review. All thoughts and opinions are my own.
I would be very surprised if you haven't seen the movie Frozen. In case you haven't seen it, let me fill you in. This wildly popular Disney film is sure to become a classic. It is a fun story about two sisters who have to find their way back to each other. Most children love this animated film for its amazing storyline and music.
Did you know that along with the film, there are other products tied to the theme and characters? There are even Frozen books for every level of reader.
Frozen A Tale of Two Sisters

A Tale of Two Sisters is a step into reading level two book. This is perfect for the preschool to grade 1 reader. My daughter falls into this category. This book is full of colorful images and big, easy to read text. It follows the story of Anna and Queen Elsa in a concise form that is prefect for bedtime reading.
Frozen Read-Along Storybook & CD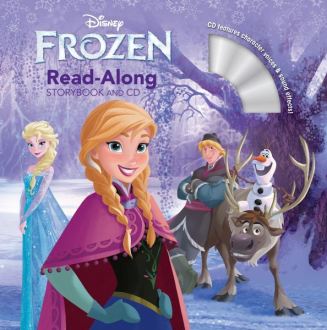 Frozen Read-Along Storybook and CD is a really neat way to enjoy this popular tale. This book comes with an audio CD that features sound effects, narration and the voices from the movie. This book is great for any reader, but is geared toward ages 3-5. My daughter loves to follow along in the book with the CD. She also loves to listen to the story while we are in the car.
Frozen A Sister More Like Me

A Sister More Like Me is a beautiful book that is geared toward 6-8 year olds. The illustrations in this book are by one of the artists who worked on the film. This hardcover book features a beautifully illustrated cover. The dust jacket has sparkles in the graphics and in the wording of the title. My daughter was mesmerized by this book. Any Frozen fan would be absolutey thrilled to have this amazing book. It would make a great gift or keepsake for any child.
Frozen A Junior Novelization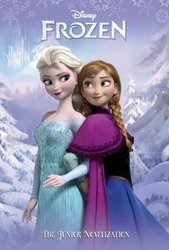 The Junior Novelization is really great for ages 8-12. This novel retells the entire story. It also features eight color pages of scenes from the film. The illustrated pages are amazing and will entertain the reader. This book is a great way to encourage your child to read a book.
Frozen: Storybook Deluxe App
In today's world, a complete list of books would not be complete without a digital version. If you have a tech savvy child, check out the Frozen: Storybook Deluxe App in iTunes. This app is so cool! You can read, hear and see the Frozen story from the viewpoint of Anna or from that of Elsa. To view the different perspectives, you simply have to flip your device. My daughter spent hours flipping her iPad around to see the different stories. In addition, there are fun crafts, movie clips and puzzles. Your child will be thoroughly entertained by this fun-filled app.