This freezer pumpkin dip is a delicious, decadent and unique way to enjoy eating pumpkin. You can surprise your Thanksgiving guests with this fun pumpkin dessert.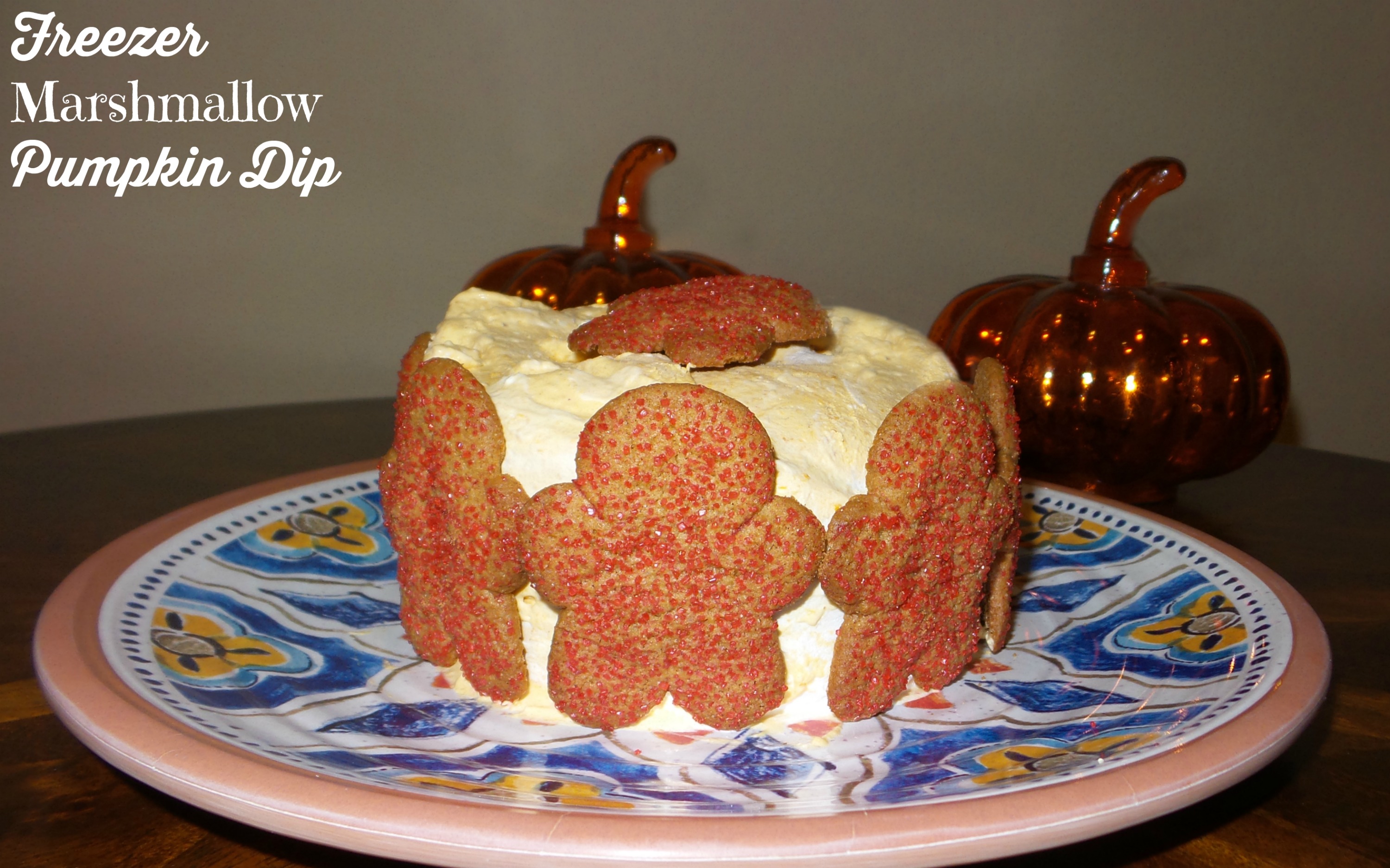 Imagine a frosty, creamy, marshmallowy pumpkin dip that could be paired with delicious gingerbread cookies.
In my opinion, this is the most revolutionary way to eat pumpkin. This dip will impress your guests and tempt even the least likely pumpkin eater.
Not only is this pumpkin dip incredibly easy to prepare, you can make it ahead of time. Just store it in the freezer and thaw in the refrigerator a few hours before you are ready to serve it.
I stored the dip in the frozen whipped topping container. I let the container serve as a mold. Once it had thawed, I turned the container upside down on my plate and my dip was ready to go.
I paired this dip with delicious store bought gingerbread cookies. You could easily use graham crackers, sugar cookies or any other wafer cookies.

I love that this dip is slightly frozen. It really add a little something extra to the texture. It is kind of like eating mousse and ice cream in one dish.
To make my pumpkin dip look extra festive, I outlined the outside of it with the gingerbread cookies. I think it is so much fun.
Freezer Pumpkin Dip Recipe
Freezer Pumpkin Dip
Ingredients
1 cup marshmallow fluff
2 cups frozen whipped topping
1½ cups pumpkin puree
2 Tbsp. brown sugar
⅓ tsp. vanilla extract
⅛ tsp. cinnamon
Gingerbread cookies
Instructions
Slightly that the frozen whipped topping.
Combine all of the ingredients in a bowl.
Beat with a mixer until everything is fully incorporated.
Store in the freezer.
Thaw for several hours in the refrigerator until ready to serve.
Serve with cookies.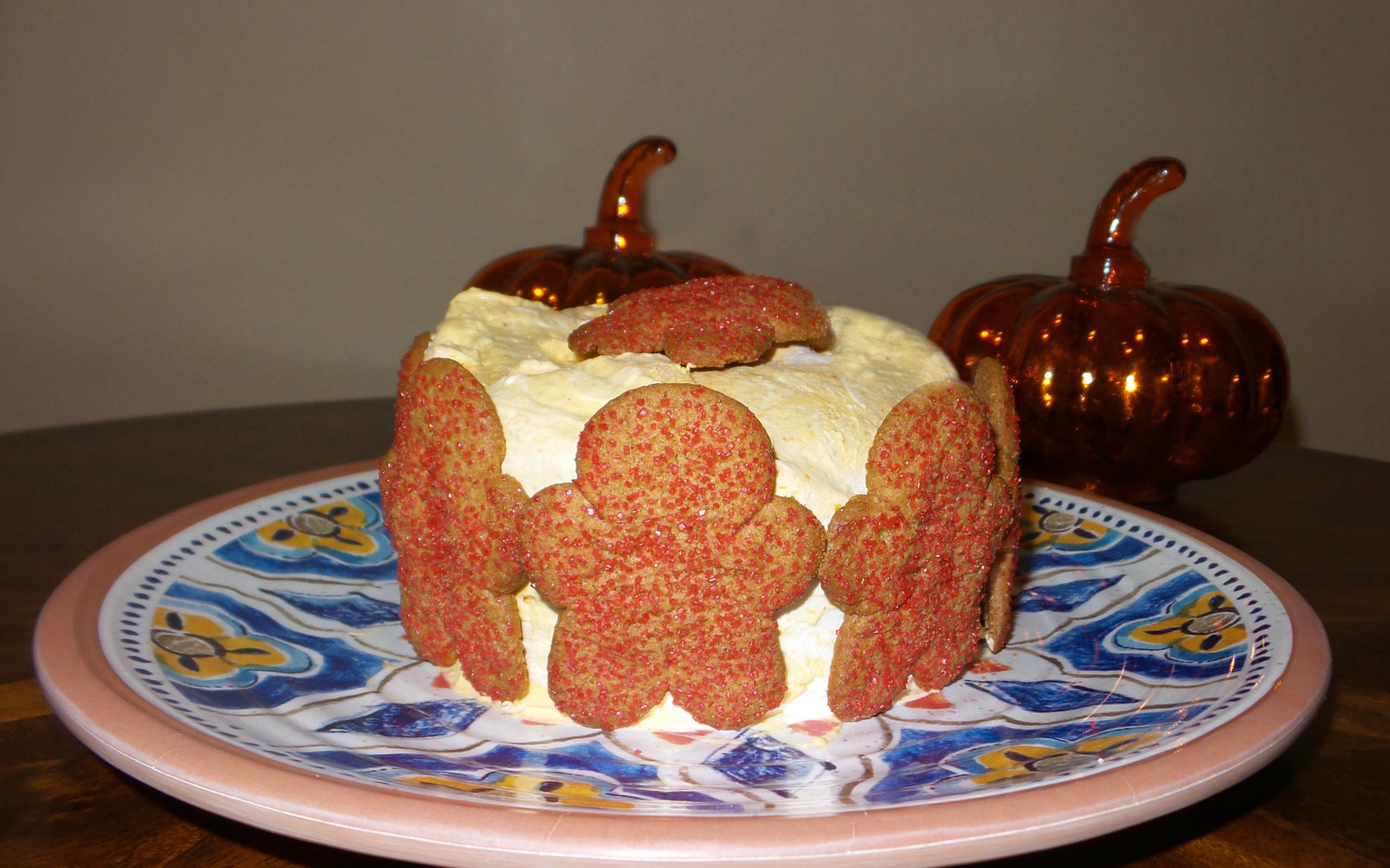 If you like no bake pumpkin recipes, check out my quick pumpkin cheesecake.