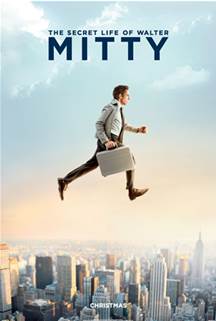 Thanks to Money Saving  Parent for sharing this opportunity with Family Fun Journal readers. Money Saving Parent has partnered with GOFOBO to bring you this amazing opportunity to see a screening of The Secret Life of Walter Mitty for free– before it even comes out for the general public!
The film stars Ben Stiller as Walter Mitty. The Secret Life of Walter Mitty is the story of a daydreamer who escapes his "humdrum" life with fantasies of romance, heroism and adventure. Of course, he is the star of these adventures along with the his office-worker/office crush, until the day comes when both of their jobs are put on the line. As a result, he gets the chance to make all of his dreams of adventure a reality.
I love Ben Stiller comedies. They are always really hilarious. He's even left his imprint  in Hollywood when he recently had his hands and footprint ceremony at the TCL Chinese Theatre.
When:
Tuesday, December 17th at 7 p.m.
Where:
Edwards Greenway Palace Stadium 24
3839 Weslayan
Houston, TX 77027
You can park on the street for free or in the garage for $3.
Here's how you get your FREE TICKETS TO THE SECRET LIFE OF WALTER MITTY at the Houston screening.
 Head over to GOFOBO just use this link if you like >>>>>>>>>>>>GOFOBO and access "GET A PASS" or you can go to GOFOBO.com and use this code MSPGU1Z.
No code is needed when you use the link above!
You get not ONE but TWO passes for the screening! This is the perfect opportunity for a night out with a friend or a date.
Now, there are only a limited number of tickets available.  It's important that you quickly get  yours printed before they are no longer available.
If you don't already have an account, you will have to create one. However, it only takes a minute. You can even link up your Facebook account and stay up to date about other screenings and new movie releases!
Fine print – there's always fine print! Seating is on a first-come, first-served basis and not guaranteed. Also, leave your cell phone locked in your car as they are not permitted in the screening. Sometimes they have security to take it and hold it for you – but I don't know if  that's the case for this one.
That's it! It's that simple. Just print, go, line up and have fun.
In the meantime – enjoy this video trailer!