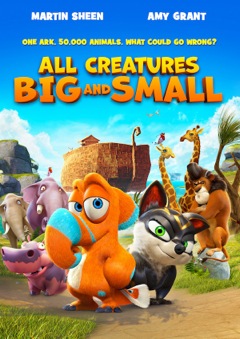 I have an amazing special announcement! I want to invite Family Fun Journal readers to attend a free screening of the film All Creatures Big and Small from Entertainment One.
This movie is an animated tale about Noah's Ark. Follow along as Dave & Finny, a new species of clumsy Nestrians, try to get a spot on Noah's Ark. When Finny gets left behind, his father has to find a way to turn the ark around to rescue his son.
This film features the voice talent of Martin Sheen and Amy Grant.
Check below to see if your city is included in the list. If so, you must RSVP to attend. See below.
All Creatures Big and Small Free Screenings
To secure your spot, visit this RSVP site to register. I hope you enjoy the film!