These felt Christmas tree decorations are the easiest holiday project you will create this year. For very little work and money, you can create a festive and chic holiday display.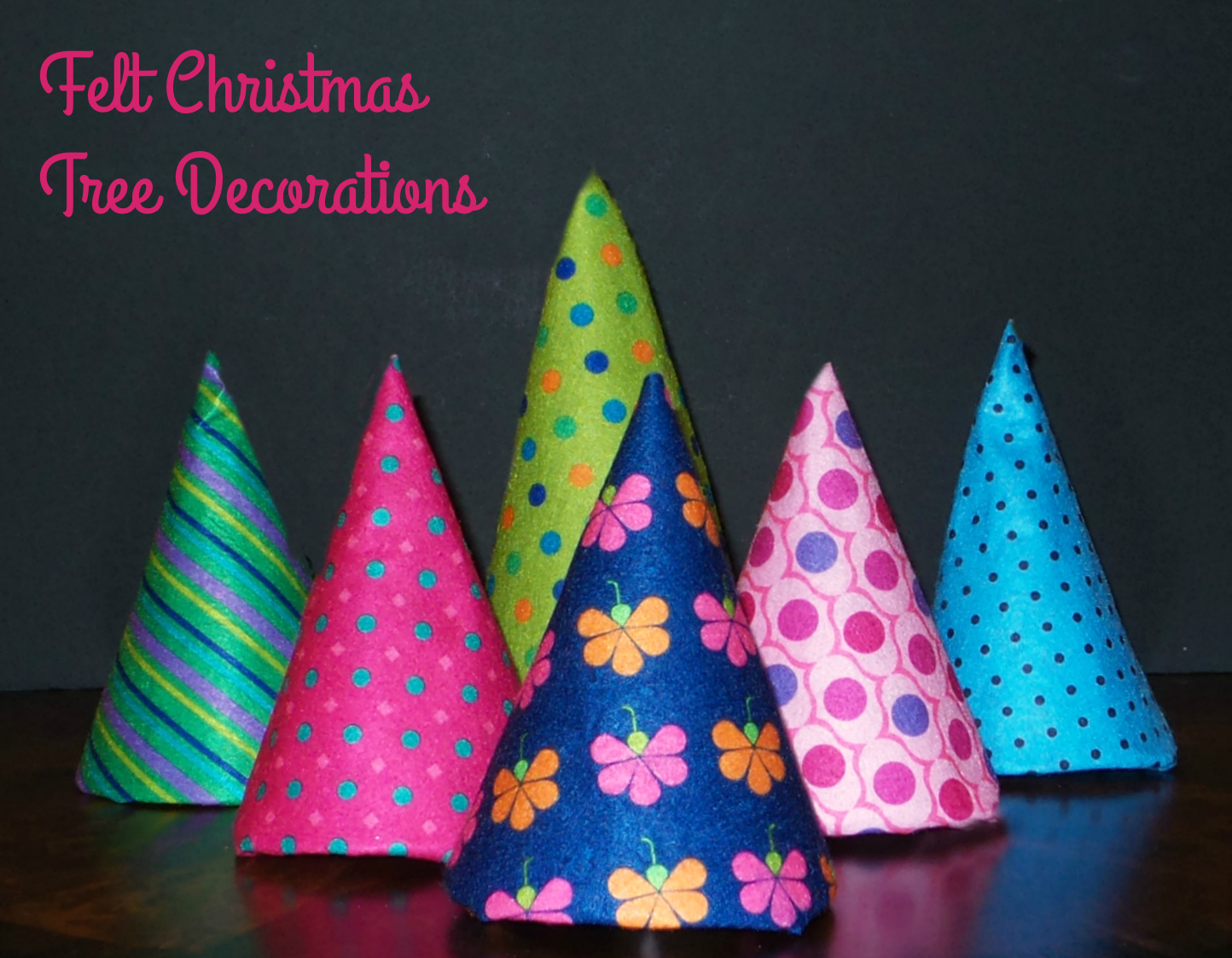 Sometimes, the easiest ideas can have a surprising outcome.
The other day, my daughter was playing with pointy paper birthday hats. As I looked at the hats, I realized that they look like Christmas trees.
Immediately, I knew I wanted to create some sort of holiday decorations out of the hats.
Since I have a lot of felt pieces, I decided to wrap the birthday hats to create colorful Christmas tree decorations.
This was an easy project because the hats stand up by themselves. You can use different hat sizes to create tall and short trees. I think they look best when grouped together.
This project is extremely simple. You wont believe how quickly you can create these bright Christmas tree decorations.
Felt Christmas Tree Decorations
Supplies: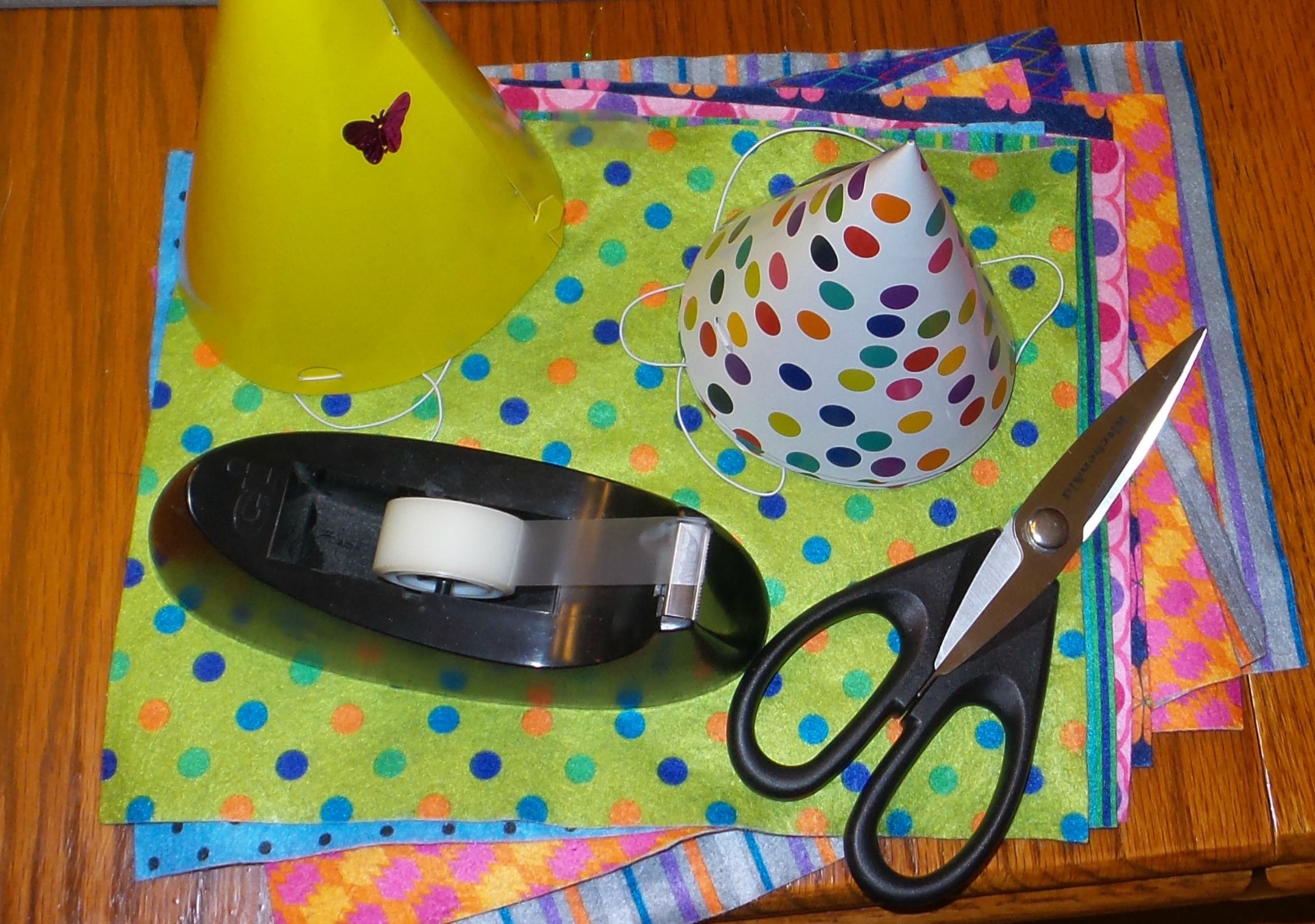 Felt
Paper party hats
Scissors
Tape
Instructions:
Cut felt to the size of each party hat.
Secure around the hat with tape.
Tuck any overhang inside the hat and secure with tape.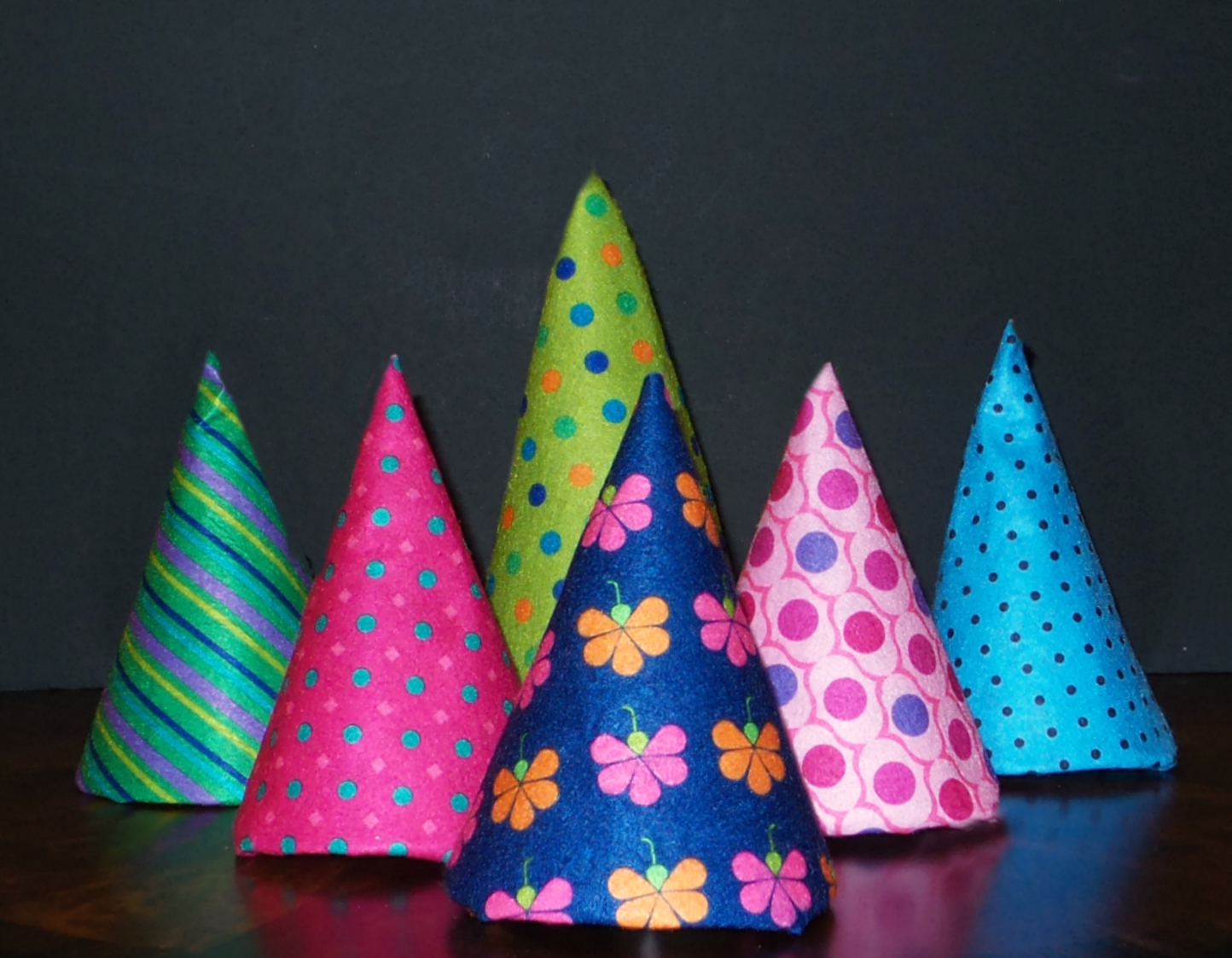 Isn't this the easiest project ever? I love that you can completely transform the look of the trees by changing the colors and patterns of the felt pieces.
You could also wrap the hats with construction paper, scrapbook paper, material pieces or even Christmas wrapping paper. The possibilities are endless.
I hope you enjoy this fun Christmas tree decoration craft project.