We love smores. They are one of my favorite things about grilling outside. There is something so spectacular about a simple graham cracker topped with chocolate and a toasted marshmallow. It is one of the best things around.
If you are like me, you could eat smores all the time. Why not try something a little different? For a fun and delicious change, think about eating smores in another form-like smores toffee bark. I promise, you wont regret it.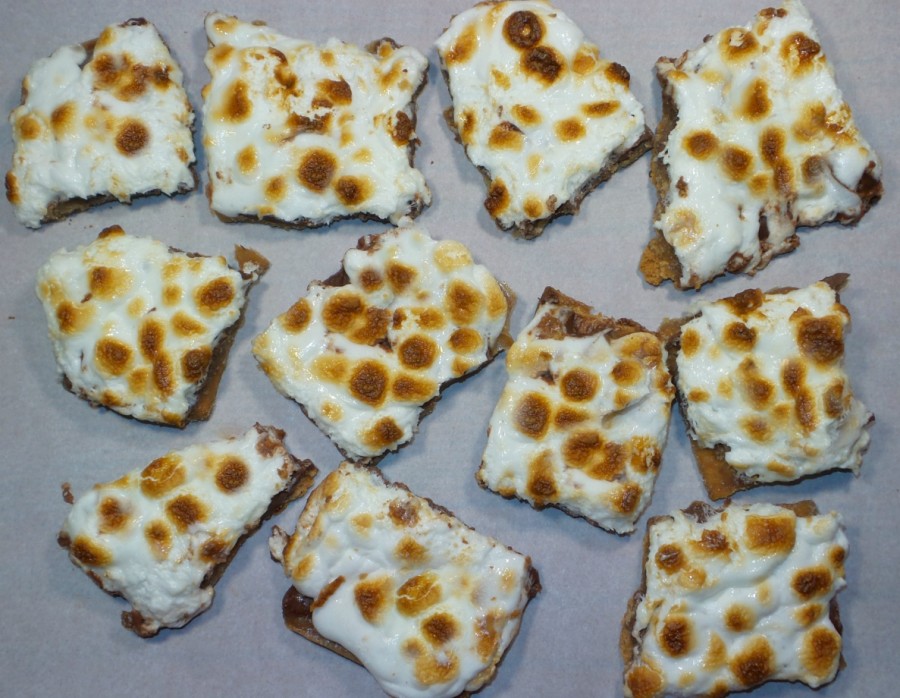 Have you ever had toffee bark? It is usually crackers topped with a brown sugar mixture covered in chocolate. It is so incredibly addictive.
I decided to make a smores version of toffee bark. It is so spectacular!  Imagine the ingredients of smores combined with super buttery toffee! It is one awesome dessert that you will want to eat again and again!
This dessert features a crunchy toffee graham cracker layer topped with chocolate and gooey toasted marshmallows. It is a little messy to eat, but it is well worth it.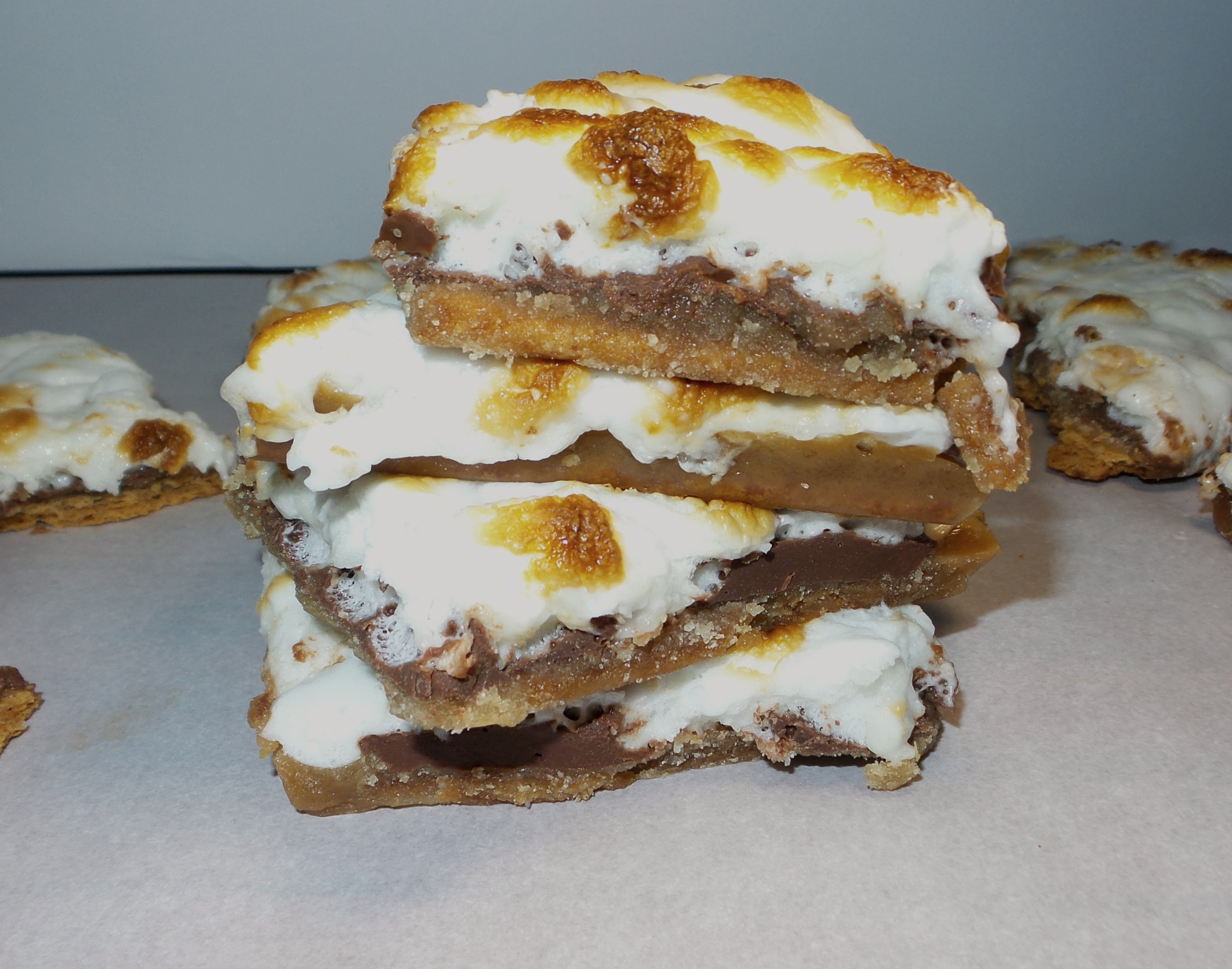 Smores Toffee Bark Recipe
Smores Toffee Bark
Ingredients
½ cup butter
1 cup brown sugar
2 sleeves of graham crackers
6 chocolate bars
½ bag of mini marshmallows
Instructions
Preheat oven to 435.
Arrange graham crackers on a greased cookie sheet.
Boil butter and brown sugar for 5 mins.
Remove from heat and pour over graham crackers
Bake at 435 for 4-5 minutes
Top with chocolate bars. Spread until evenly covered
Top with mini marshmallows and broil for 2 minutes.
Remove from oven.
Allow to cool for several hours.
Break apart before serving.
It is so much fun to break up this bark. It doesnt have to be perfect. To get around the sticky marshmallows, you can use a knife to score the bark. Once it is scored, use your hands to break it into pieces.
I hope you enjoy this incredible smores toffee bark!