For an easy Valentine's Day craft project, check out this super fun heart garland.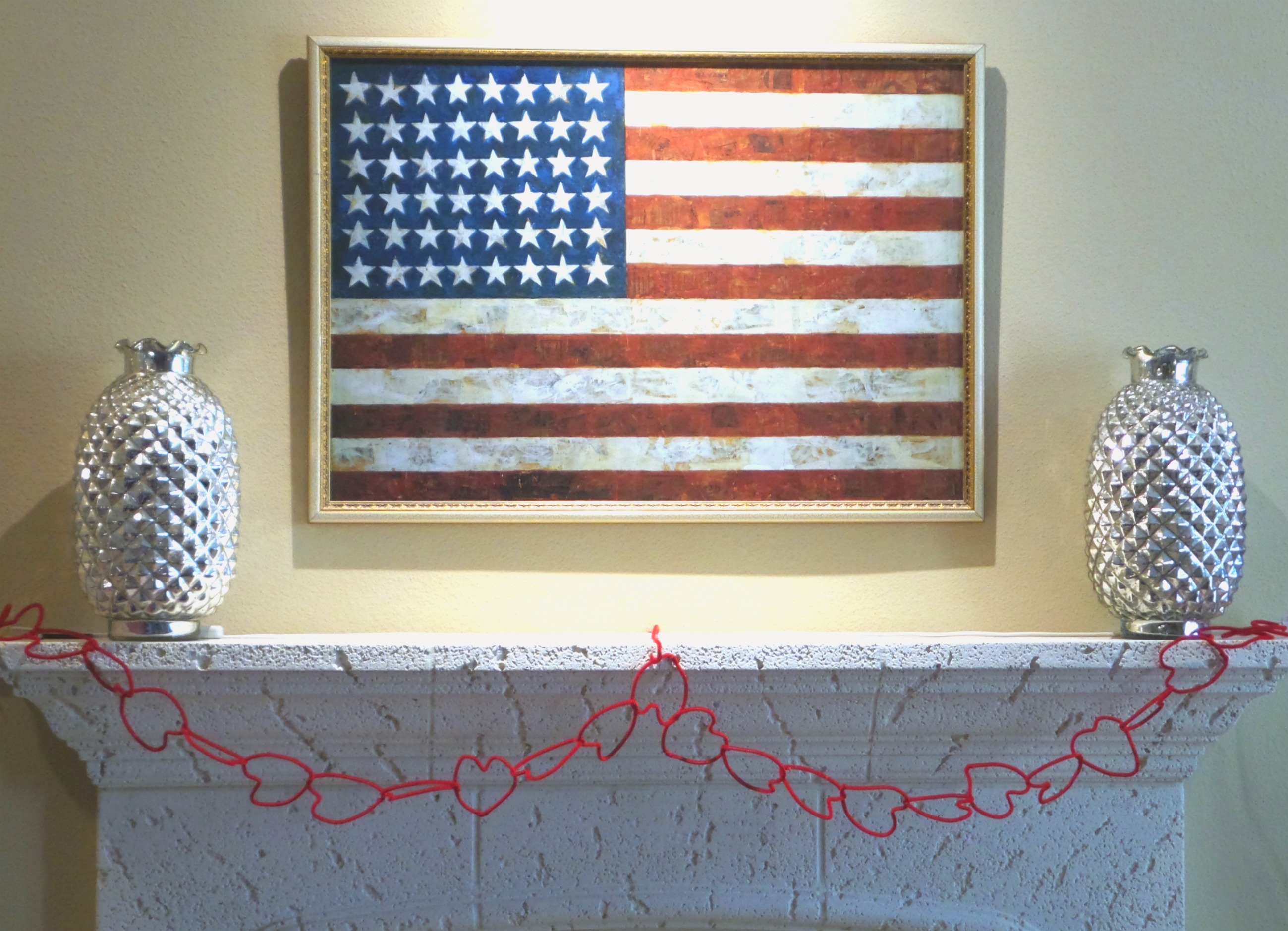 If you read this site, you know that I love decorating for holidays. When I can combine a fun craft project and a holiday decoration, I'm one happy Mom.
This Valentine's Day heart garland is incredibly easy to create with just one supply item! You only need one package of red pipe cleaners.
This craft is a ton of fun and creates the most adorable heart garland. I love that you can make it longer by adding more hearts.
Your kids will love creating this Valentine's Day decoration. When the garland is finished, you can hang it in doorways, windows and/or fireplace mantels.
If you want to change the look of the garland, you can add pink or white pipe cleaners.
Since we wanted to hang our garland on our white fireplace mantel, we decided to go with red pipe cleaners.
Easy Valentine's Day Heart Garland
Supplies:
Package of red pipe cleaners.
Instructions:
Use one pipe cleaner to create a heart shape.
Take another pipe cleaner and insert it into the heart.
Form an interlocking heart inside the first one.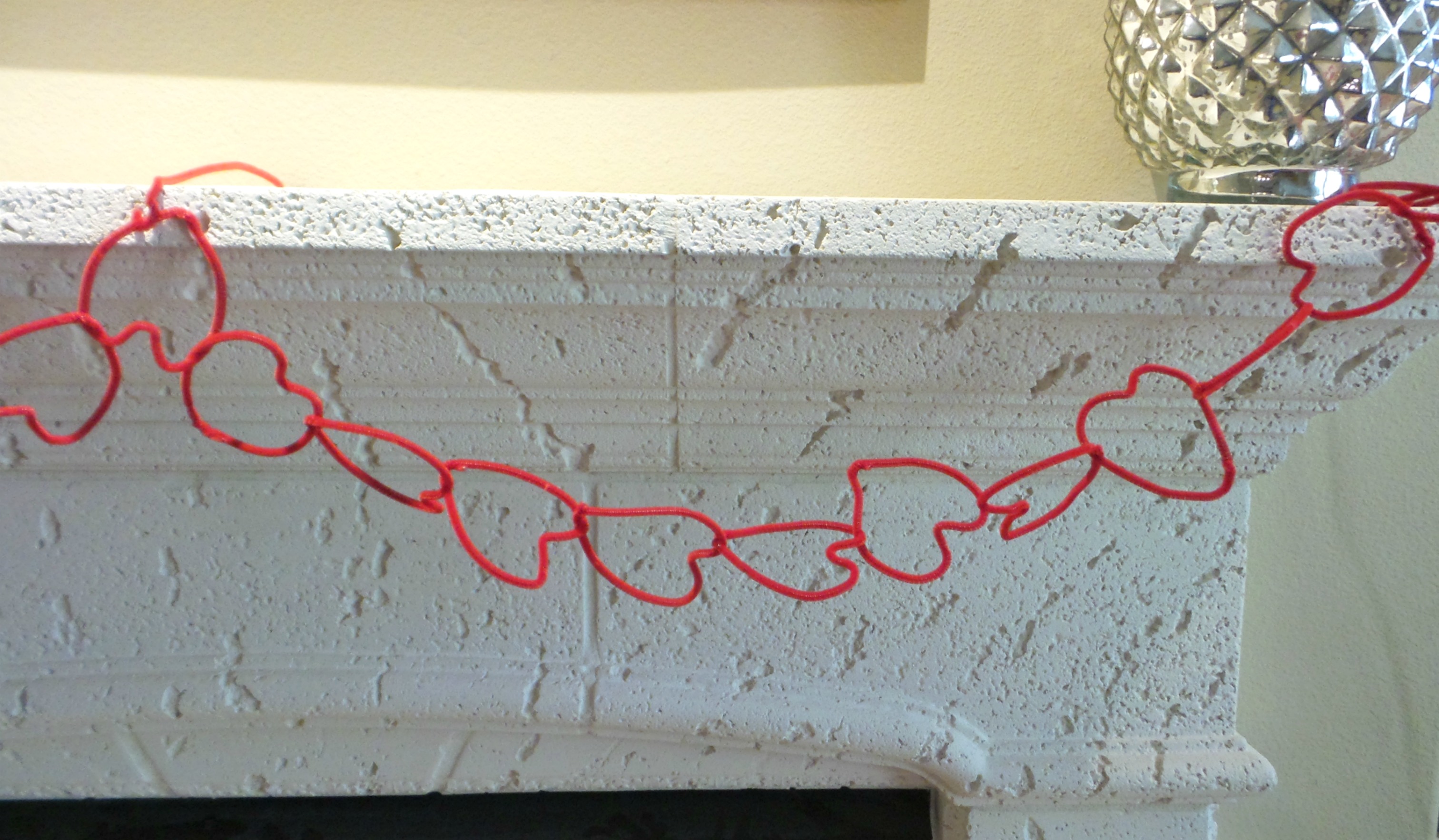 Continue interlocking pipe cleaner hearts until you've created a chain long enough for your mantel.
That's it! This easy project is so much fun!
I hope you enjoy this adorable Valentine's Day heart garland.