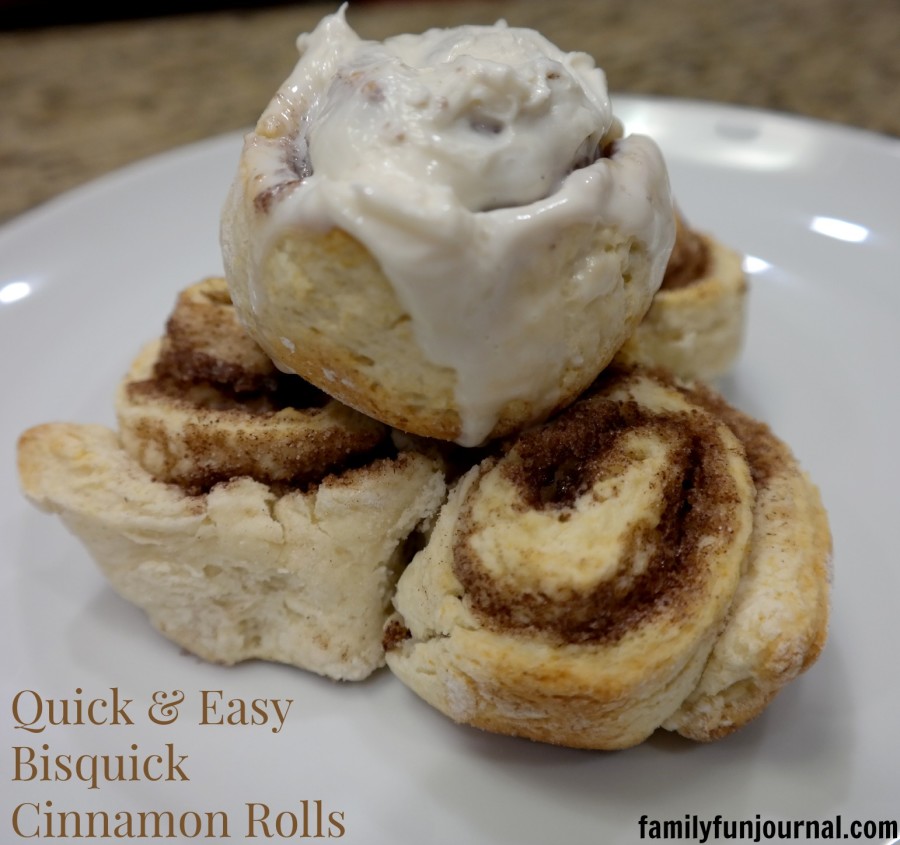 I love cinnamon rolls. They are so delicious. Sometimes, I don't have the time to make a yeast dough from scratch and wait for it to rise. So, here is a great easy cinnamon roll recipe that uses Bisquick.
This cinnamon roll recipe is so simple:
You mix everything together in a bowl.
Roll out the dough.
Butter the dough and sprinkle it with cinnamon and sugar.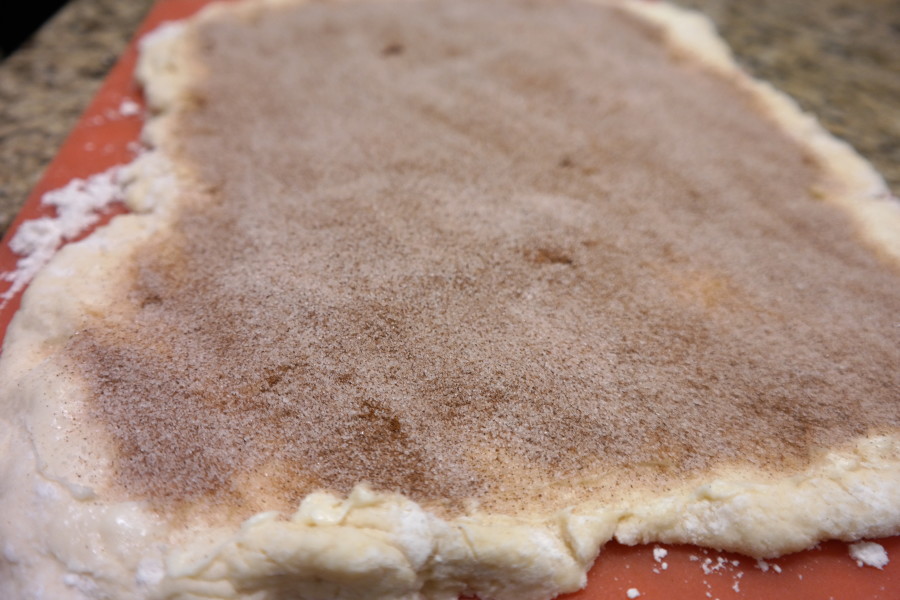 Roll the dough into a log and cut into 1 inch segments.
Place in a greased baking dish and bake at 400 for 15-18 minutes.
Easy Bisquick Cinnamon Roll Recipe
Easy Cinnamon Roll Recipe
Ingredients
2½ cups Bisquick
½ cup milk
1 tbsp sugar
3 tbsp butter
¼ cup sugar
2 tsp cinnamon
¼ cup brown sugar
Instructions
Mix the Bisquick,1 Tbsp. sugar and milk to form a dough. Add extra bisquick if needed to reduce stickiness.
Flour a work surface.
Using a rolling pin, roll the dough out into a rectangle shape about ¼ inch thick.
Butter the entire rectangle.
Combine the sugars and cinnamon in a bowl. Sprinkle over the buttered surface.
Roll and cut into 1 inch wide segments.
Place in a greased baking dish.
Bake at 400 for 15-18 minutes.
These cinnamon rolls have more of a flaky, crumbly texture (kind of like a biscuit). You will be pleasantly surprised by this quick and easy variation of the classic cinnamon roll.
You will love these amazing cinnamon rolls. They are so easy to make in the morning. Since I always have Bisquick in my pantry, these are my go to breakfast dish. I love that I can throw these together with items I already have on hand.
To frost or not to frost….
Do you prefer your cinnamon rolls with or without frosting? I know this is an issue without a gray area. Most people are pretty secure in their frosting preferences.
In my opinion, this cinnamon roll recipe doesn't really require the use of frosting. My husband, however, prefers frosting on top of his cinnamon rolls.
It is so easy to add frosting. I bought a container of cream cheese frosting (shhh…don't tell anyone I bought prepackaged frosting).
Yes, I could have made frosting from scratch. However, the whole idea behind these cinnamon rolls is-quick and easy.
Apply the cream cheese frosting directly to the top of a hot cinnamon roll so that it has a melted consistency. That's it!
I hope your family loves this cinnamon roll recipe.
If you like using Bisquick, here are two more delicious recipes: